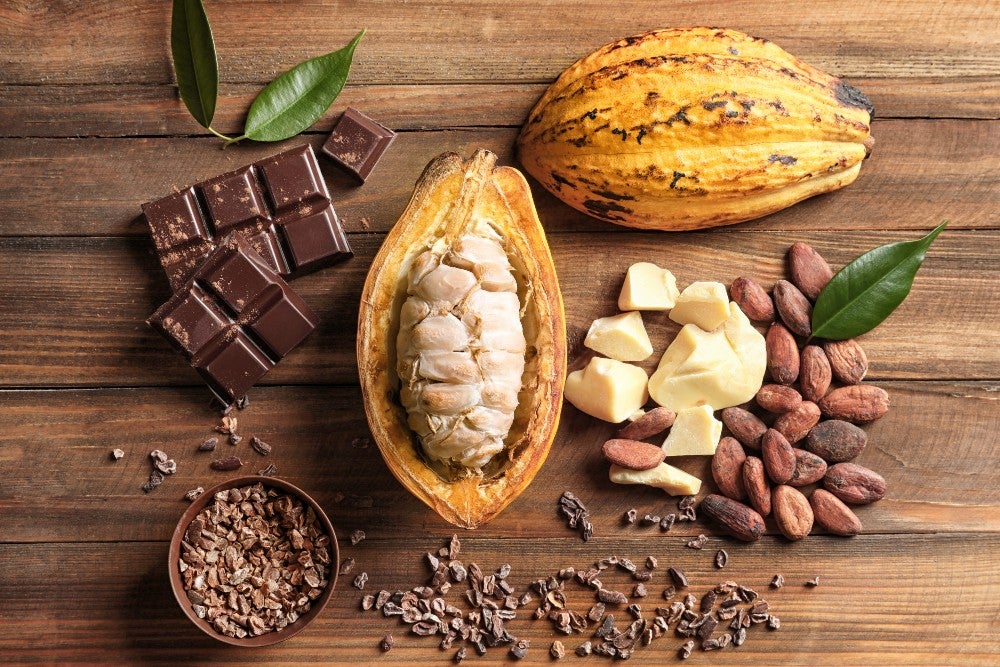 Approximately 36 million heart-shaped boxes of chocolate are sold for Valentine's Day in the US, says a Balancing Everything consumer insight, while the global chocolate produced accounted for 7.8 billion kg in 2022, says GlobalData. So, where does this staggering amount of chocolate come from? Well, it mainly comes from Africa, where the cocoa supply chain conceals a couple of unsettling truths. Indeed, deforestation and child labor are the two main issues often associated with cocoa production. Both are discussed infrequently but are still rampant on the continent in 2023.
How the chocolate economy is doing
Cocoa beans come from the Theobroma cacao tree, a fruit tree whose name means 'food of the gods'—a fitting name, seeing as chocolate is a food that is universally loved. It is a true sweetness addiction that conquers even the most strong-willed, and it comes in many forms and intensities of taste, depending on its characteristics. And that is exactly why it continues to dominate consumers' tastes and expenses, accounting for 7.8 billion kg in volume in 2022. Looking at the future, chocolate volume is set to reach 8.3 billion kg by 2026, forecasts GlobalData in its 'GlobalData Sector Landscapes 2022: Chocolate, Confectionery, Desserts' report.
Last year's price increase for chocolates, confectionery, and desserts reflects the rise in consumer demand for at-home snacking products amid the Covid-19 pandemic and the increased competition from brands creating innovative products. However, global inflation and supply chain challenges, coupled with increasing fuel and energy costs, have forced manufacturers to pass on the prices to consumers.
But where does cocoa come from before entering the chocolate market and arriving at our tables? In that process, there are two grim factors to consider: deforestation and child labour.
Deforestation
Approximately 70% of the world's cocoa is produced in Africa, from Sierra Leone to Cameroon, by two million cocoa farmers. The Ivory Coast and Ghana are the biggest producers, with the Ivory Coast accounting for 40% of the world's cocoa. In 2017, The Guardian embarked on a quest in its article 'Chocolate industry drives rainforest disaster in Ivory Coast'. It found that "the world's chocolate industry is driving deforestation on a devastating scale in West Africa."
Cocoa—the raw ingredient in treats made by Mars, Nestlé, Mondelez, and other big brands—is the backbone of the economy in the Ivory Coast and Ghana. When selling to these companies, cocoa traders buy cocoa beans grown illegally inside national parks and protected areas. In the Ivory Coast, for example, rainforest cover shrunk by more than 80% since 1960, the bitter result of turning a blind eye towards ESG commitments.
Child labour
The final nail in the coffin of the cocoa industry is its extensive child labour issue, which became public knowledge in the 1990s. The Food Empowerment Project reports that approximately 2.1 million children in the Ivory Coast and Ghana work on cocoa farms, most of whom are likely exposed to the worst forms of child labor.
Contributing factors are the lack of school infrastructure, the remoteness of the farms, and failures in labour markets, meaning that more workers are needed where they are not available. Furthermore, Marine Jouvin, a researcher from the University of Bordeaux, found that the amount of child labor within the cocoa industry is likely being underestimated due to 'a concept called social desirability bias which occurs when people are reluctant to provide completely truthful answers about sensitive topics out of fear of negative consequences.'
Recent studies and news seem to suggest that the 'cocoa problem' is still far from fixed and will not be solved until cocoa workers reach fair levels of income. Nevertheless, not all hope is lost.
So, how can we move towards more sustainable and environmentally/socially friendly cocoa farming? Even though it would be auspicious for cocoa-producing countries to increase regulations over cocoa farming, significant actions can come from chocolate-consuming countries, such as the US and European nations. Indeed, regulators could enact certification labels such as the Rainforest Alliance and Fairtrade while consumers could shift towards Fairtrade-certified chocolate bars and confectionery, supporting a sustainable cocoa supply chain. Hopefully, one day, African cocoa farmers will be able to afford a bar of chocolate themselves, something that is a basic treat in the West.