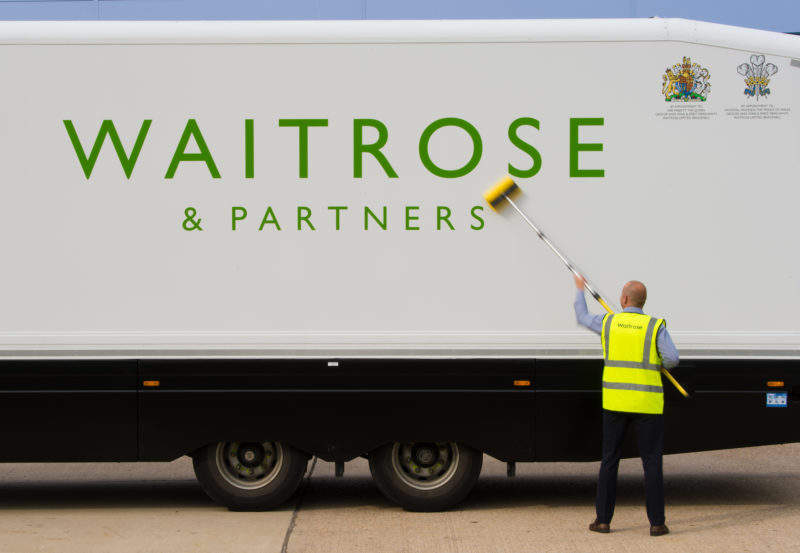 Waitrose 's initiative to deliver while you are out and unpack your groceries is an understandable attempt to differentiate itself in a competitive online grocery market and rejuvenate its falling online market share.
Waitrose , along with M&S and Sainsbury's, generally appeals to an older (55+), more affluent shopper. But this demographic's younger counterpart – i.e. the ideal "shoppers of the future" for Waitrose – are the most likely shoppers to adapt to online shopping, or have adapted already, particularly through online pureplays such as Ocado. 42.4% of all consumers bought online groceries at least once over the last year – but this rises to 49.2% for the 25-44 age bracket and 47.3% for the most affluent respondents.
Therefore without a competitive online proposition that appeals to younger shoppers, Waitrose is set to lose these ideal future customers to other retailers. And although Waitrose has operated online delivery for some time – controlling 2.9% of the £12.8bn online market in 2018 – its market share has slipped 0.2% since 2016 with Ocado gaining 1.2% over the same period, betraying its lack of appeal to the core base of online shoppers.
Figure 1. Shopper profiles for all online food & grocery shoppers, Waitrose & Partners shoppers and Ocado shoppers, split by the percentage of shoppers in each age and socio-economic demographic. Consumer data taken from GlobalData Retail's 2018 HBS survey of 10,000 consumers.
So the new in-home delivery is Waitrose 's attempt to appeal to the convenience-driven generation and offer an "exciting" USP. Waitrose will need to make sure it is carefully managed to avoid problems regarding security, insurance and other issues. And although the original 100 trial participants will be offered a free Yale smart lock (required for Waitrose entry), the viability of this scheme on a larger scale will also rely on people adapting to smart locks quicker (or Waitrose forking out for free locks for everyone).
But the biggest challenge will be how this ambitious scheme will effect online profitability. Not only will providing each delivery worker a chest camera increase required expenditure on physical assets, but the packing away of food in different locations in different kitchens will increase delivery time and reduce the "drops per van per week" KPI.
The "retailer in your home" concept is not new – Amazon 's similar in-home delivery service "Amazon Key" has been live for non-food in the US since October 2017 – but it does represent a significant step forward in UK grocery delivery. But one potential snag is that, even if the trial is a roaring success, there is nothing to stop a savvy retailer (such as Ocado) simply copying the tactic.