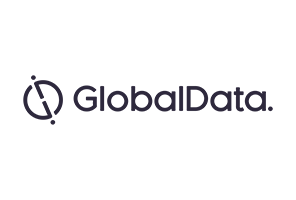 A disastrous slump in sales has put Wesfarmers' acquisition of Homebase under intense scrutiny. Its strategy remains unconvincing and it must now be considering putting an end to its expensive UK venture.
Wesfarmers acquired Homebase for £340m back in February 2016, so to report that total UK sales are down 13.8% for the three months to the end of September, with like-for-likes down 11.9%, cannot be dismissed as simple teething problems. For the same period Travis Perkins reported consumer like-for-likes +2.4%, and Kingfisher UK and Ireland posted like-for-likes of +1.1% for the six months to the end of July. The fortunes of Homebase also contrast starkly with that of its former Home Retail Group stablemate Argos, which looks revitalised under Sainsbury's ownership, despite also undergoing a lot of changes.
Investment analysts voiced their concerns on Wesfarmers' earnings call on Wednesday, no one more abrasively than Merrill Lynch's David Errington, who compared the UK strategy to a Monty Python sketch where a knight carries on insisting he's OK to fight despite losing his limbs. No wonder outgoing CEO Richard Goyder wants Wesfarmers to stop giving quarterly updates. Errington also said that if the acquisition failed, the lease obligations meant that losses on the venture could total A$3-4bn, which Goyder said was "a huge exaggeration", but did not give a corrected figure.
Errington demanded assurances from Goyder that he had a "plan B" in place to stop the situation from turning into a "black hole" of losses, but Goyder's replies were not wholly convincing, and relied on repeating the claim that he had people "all over this".
Apparently his strategy depends on waiting for the company's 10 pilot Bunnings stores, the brand which has been so successful in Australia, to trade through the "dark months" of winter so they have an understanding of a full year's operations. So far these Bunnings-branded stores are all in the south of England, so it has no experience yet of how its formats will work in other parts of the country.
Bull in a china shop
Contrast this caution with the bull-in-a-china shop approach it took towards the Homebase stores immediately after acquisition, not only removing all the china, but all the homewares, installation and planning services, and indeed the entire UK executive board of Homebase.
Changing Homebase's offer so quickly and so radically, while retaining the brand, has left customers confused as to what Homebase is. Under its previous owners, Homebase had been softening its image for some time to attract more soft furnishings customers, but Wesfarmers immediately turned the stores into much more functional 'pile 'em high, sell 'em cheap' DIY sheds, where bargain bins litter the floors and obstruct the aisles.
While the focus on the traditional retailing values of range availability, price and service is to be lauded, the initial changes do not seem to have been in response to any understanding of the UK market, merely a desire to align Homebase stores to the Bunnings target customer as quickly and cheaply as possible.
This disregard of the nuances of the local market is nowhere more apparent than in the company's online strategy. Last month it suspended all online purchases while it revamped the Homebase website. It has technically reinstated transactional capability, but it appears that only the very largest products, such as sheds, and products which are fulfilled directly by the manufacturer, such as shower units, are currently available for home delivery.
It may eventually reinstate them, but its second quarter sales (which will also be hampered by a fall in Christmas-related sales that Homebase used to enjoy before it became a hard DIY player, but will now struggle to attract such shopper missions) will suffer a heavy reduction in sales through this channel. It will also lose out on a lot of seasonal Christmas sales that Homebase used to enjoy but will struggle to attract as a hard DIY player.
It should be noted that Bunnings in Australia does not have a transactional website as it believes that the additional sales would not counterbalance the cannibalisation of store sales. Curiously, bearing in mind its role in generating footfall, click & collect is no longer available in the UK, and executives have stated that they will not reinstate it.
An expensive mistake?
Wesfarmers' careless treatment of the Homebase stores and brand that it paid so much for is in stark contrast to the cautious approach to the pilot Bunnings stores, which makes us wonder why it didn't simply enter the UK with the Bunnings brand on its own, test the market with some stores, and then weigh up the potential of a major acquisition, or grow organically.
It is all starting to look worryingly reminiscent of Best Buy's entry into the UK in 2010, which is the textbook example of how not to expand internationally. Best Buy believed that what was successful in its home market would surely work in other markets. It disregarded the competition and local consumer trends, before admitting to an expensive mistake less than two years later.
The problem for Wesfarmers is that if it decides to exit, it will not be so easy to walk away due to the lease liabilities of the stores, and while discounter B&M might be interested in buying some of its stores in the south as it builds its larger Home & Garden format, there will not be many parties interested in taking on a chain of big box DIY sheds.