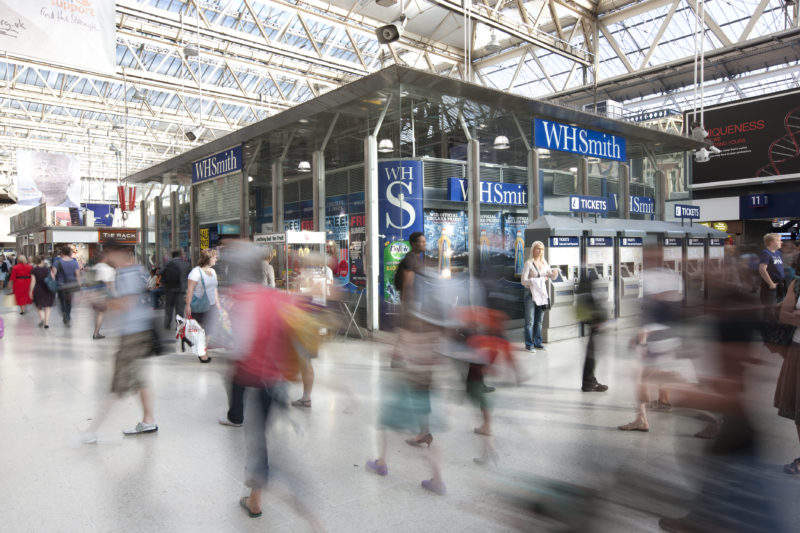 WH Smith's share of the stationery market is set to decline by 1.8 percentage points (ppts) to 10.5% in 2018 as discounters and premium players attack its midmarket proposition. The stationery specialist must improve its product, pricing strategy and shopping experience to combat its underperforming stationery category.
Rising competition from the discounters
The discounters – B&M, Home Bargains, The Works and Poundland – are forecast to hold around 11% of the UK stationery market in 2018, up 2.4ppts from 2013, highlighting their growing focus on stationery products within their proposition.
WH Smith, compared particularly to B&M and Home Bargains, is overpriced on branded products and does not offer value for money to its customers. For example, (at time of writing) a 10pk of Bic black ballpoint pens were available for £4.99 at WH Smith compared to £1.49 at B&M.
With 88.7% of stationery shoppers surveyed by GlobalData in 2018 stating that good value for money was an important driver when choosing which retailer to shop at, WH Smith must review its pricing strategy.  Branded products, which are widely available and easily comparable must be priced competitively and own brand items, should be priced strategically to drive higher margins.
Trend-led retailers are stealing share
WH Smith has also been impacted by the rise in trendy stationery retailers. Smiggle's entrance into the UK stationery market has had a significant impact on WH Smith and alongside trend-led retailer Paperchase now accounts for around 9% of the UK stationery market, up 4.7ppts on 2013. Both retailers have captured the imagination of their target audience, warranting higher price points with fashionable and innovative products. WH Smith, in comparison, has failed to justify its price points, resulting in many of its customers now unwilling to spend with the retailer.
Furthermore, 88.1% of female shoppers stated that trendiness is important when choosing which stationery items to purchase. This factor rated ahead of price and quality and highlights that consumers are willing to spend on stationery when the product is individual and fashionable.
In the past, WH Smith has produced on-trend ranges that have encouraged footfall to store. As a stockist of a ZOELLA branded stationery range, it will encourage younger shoppers to its stores. However, it must look to expand upon this in 2018 to garner greater loyalty among these young consumers or risk shoppers becoming bored.
Consumers need more of a reason to visit
WH Smith is making efforts to improve its shopping experience with its high street stores being refurbished alongside more Post Office outlets being installed in its stores. This will encourage greater footfall to stores and WH Smith must take advantage of this opportunity by focusing on enticing impulse buys. Its stationery bays are often tall and imposing, unlike Smiggle's more open layout. Reducing the height of its fixtures, allowing customers to easily view its entire range would be a simple way to improve in-store experience. This would also allow it to stock its designs together displaying products as a trend collection, encouraging more impulsive purchases among categories such as desk accessories.
Finally, like its stores, WH Smith's website is outdated and difficult to use. It must make its website more visually engaging, encouraging customers to shop by trend rather than just by product type. It should also invest in new product visuals using the likes of Typo, kikki.K and Paperchase for inspiration on how to make its pages more visually appealing, enabling WH Smith to better display the fashionability of some of its own-brand products.
For more insight and data, visit the GlobalData Report Store – Verdict Retail is part of GlobalData Plc.