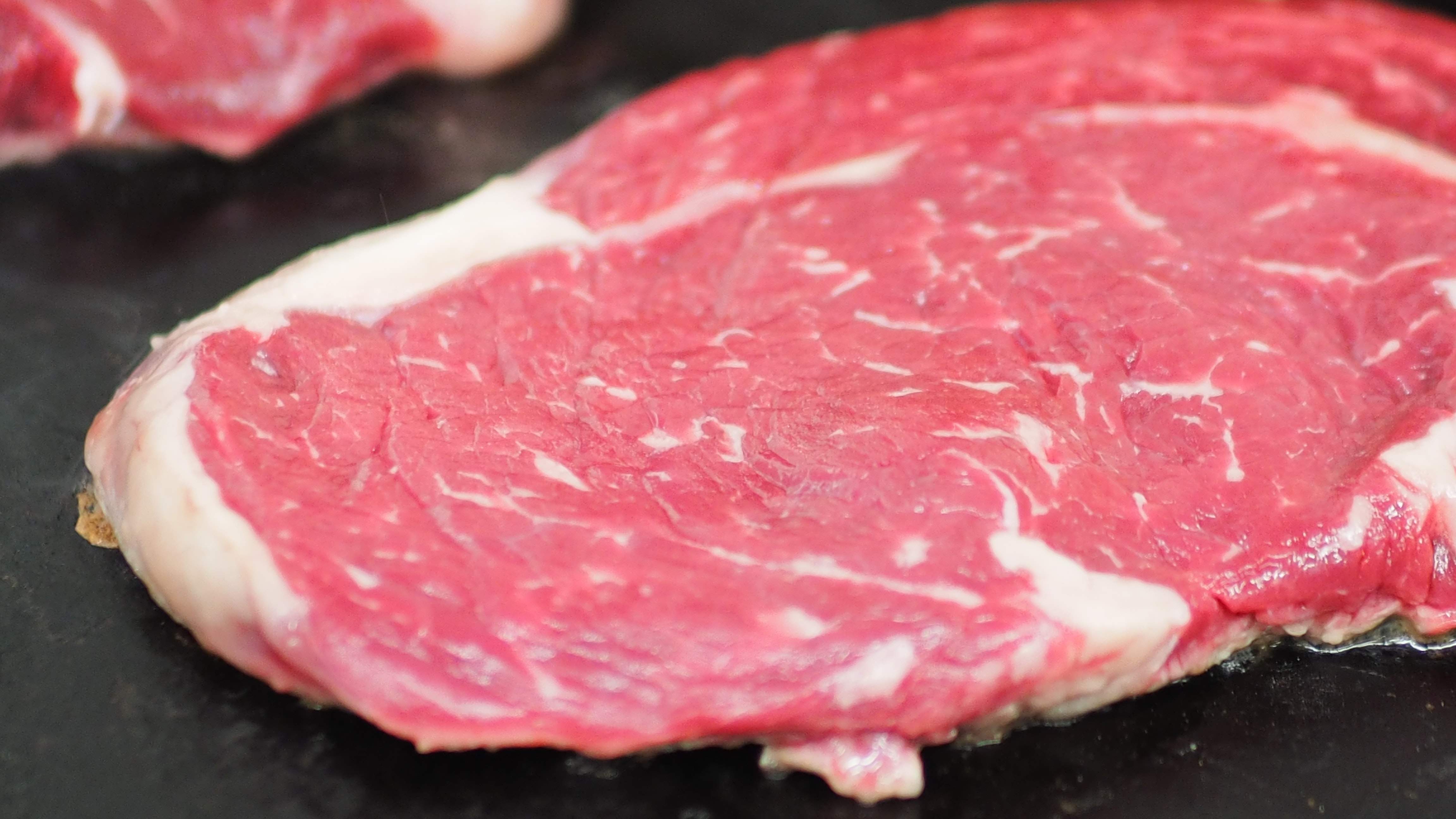 Supermarkets are already embracing 'wonky' vegetables – produce that doesn't fit the store's aesthetic expectations – with the aim of cutting down food waste. And shoppers are supporting the move, as they enjoy cheaper prices for only slightly imperfect food. With a healthy food company, Musclefood , introducing the first 'wonky steak', could wonky meat be the next food trend?
Wonky steak
Following the footsteps of supermarkets offering wonky vegetables, MuscleFood has introduced a range of steaks that do not quite reach the required supermarket standard, available in bulk from £1 per steak.
MuscleFood's wonky steaks are premium grass-fed steaks, that weigh between 100g and 184g and are perfect for those on a budget who 'don't mind their steaks a little skew-whiff'.
Normally, steak cuts that do not meet supermarket requirements are processed into mincemeat to avoid waste, but this means that good quality meat is being downgraded to low-quality mince.
Darren Beale , founder of MuscleFood.com said: "It's a shame that certain steak cuts end up being mincemeat just because they don't fit the strict weight and size dimensions that restaurants want.
"We hate seeing a good steak go to waste, so we decided to launch the UK's first wonky steak range – offering unconventionally shaped, great quality steaks at budget prices."
The launch of the range is a move by Beale aiming to alter consumer perception of what food should look like, in an attempt to reduce the amount of good quality meat going to waste.
The success of wonky vegetables
In July 2016, an inquiry was launched into food waste in England, focusing on the consumers, retail and hospitality sectors, as well as local government.
The Environment, Food and Rural Affairs (EFRA) Committee criticised supermarkets for not doing enough to tackle the issue and discriminating against foods that are fit for human consumption 'but do not meet artificial cosmetic standards'.
"Retailers have set unnecessary cosmetic standards for fruit
and vegetables. The result of this is that these wonky vegetables are either not being sold or are being sold at discounted prices," the EFRA report said. "Supermarkets' standards are contributing to England's food waste problem."
It is estimated that 50 million tonnes of fruit and vegetables are thrown away each year because they do not meet supermarket and consumer standards.
Supermarkets have since started to relax their cosmetic standards for fruit and vegetables, and have introduced a selection of imperfect produce branded as 'wonky', for a lower price than regular produce.
The introduction of the wonky range bore fruit to Morrisons. In June this year, the supermarket reported that the range is now present in 12% of all shopping baskets.
According to Kantar Worldpanel's supermarket share data, Morrisons ' year-on-year sales of imperfect produce has tripled compared, and has helped contribute to a 1.9% rise in total value sales by the supermarket for the 12 weeks to 17 June 2018.
Kantar Worldpanel's head of retail and consumer insight Fraser McKevitt said: "Consumers have responded very well to Morrisons' wonky fruit & vegetable lines."
A Morrisons spokesperson said: "We have increased the number of wonky fruit and veg varieties that we stock, and customers have really taken wonky to their hearts."
Wonky meat as the next food trend?
The meat produce sector is currently under pressure as a growing number of people move away from meat. Currently, the most popular dietary trend is flexitarianism, which champions limiting the intake of meat rather than complete avoidance.
The trend — estimated to account for 22 million people — is driven by various factors, including religious and cultural beliefs, ethical and environmental consideration, and rising meat prices.
According to data from London-based Datamonitor Consumer, 31% of consumers globally are choosing to limit their intake of meat.
In 2016, sales of raw beef, lamb and pork fell by 4.2%, while sales of meat products such as sausages, bacon, poultry and meat-based ready meals have fallen by 7% since 2012.
By introducing wonky meat, supermarkets could offer consumers high-quality meat at cheaper prices, and sway those staying away from meat for economic reasons.
Q Guild of Butchers manager Claire Holland said: "I could see the larger supermarkets making the most of this trend by selling wonky meat, but I would suggest that our independent butchers are already and have always used these cuts to make the most out of a carcase."
"No butcher wants to see meat go to waste, so any cuts or scrap which aren't quite to weight or shape will be used in other meat products in store. A lot of our butchers will prepare their own pies, sausages and ready meals so that they can use the whole animal, or as they say – they'll use everything but the squeak!"