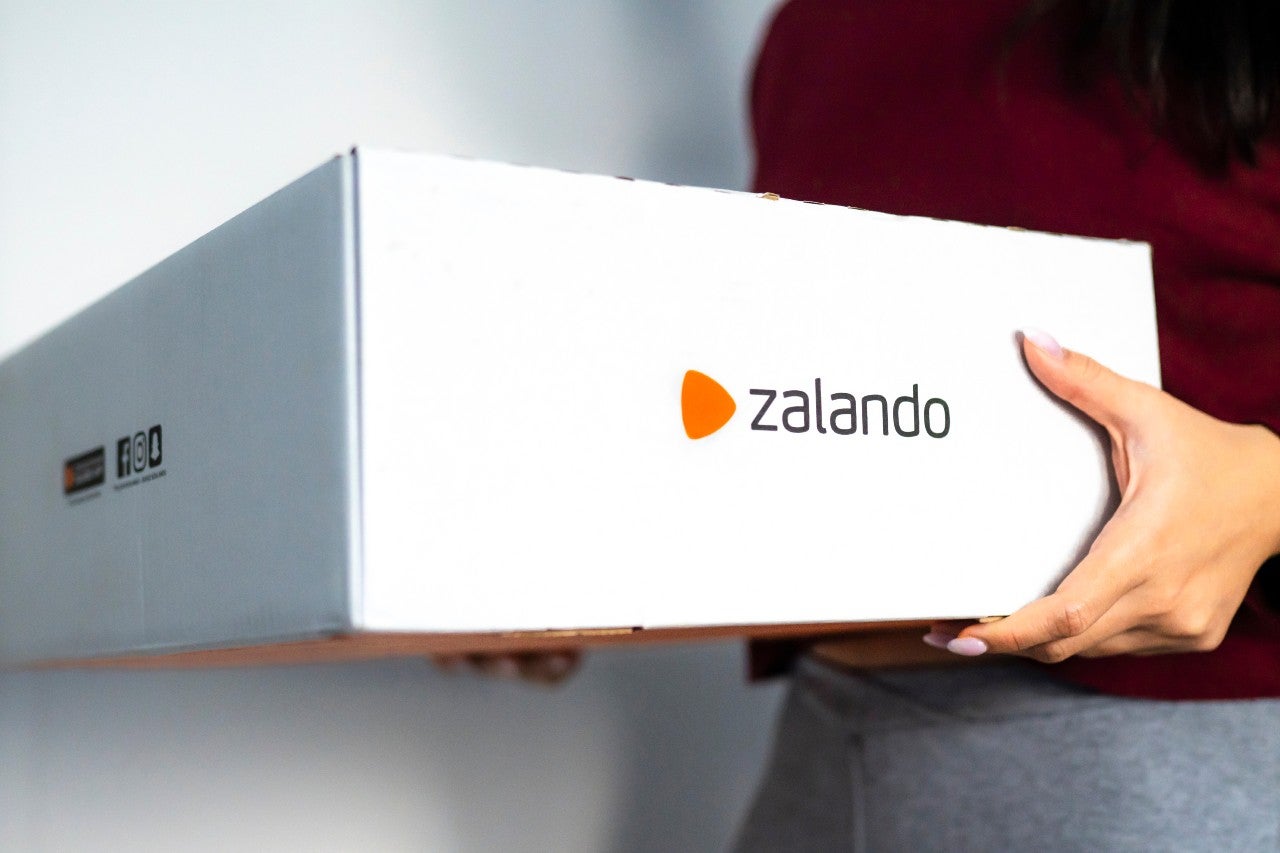 Zalando expands its second-hand webshop Zircle to Sweden and Denmark
In February 2021, Zalando announced that it has expanded its pre-owned fashion platform Zircle to Sweden and Denmark, as the demand for second-hand fashion continues to grow. The moves comes after a Zalando survey found around half of its customers in those markets said they would consider buying pre-owned fashion within the next six months.
Zircle (the name combines the words Zalando and circular) was launched in 2019 in Berlin, Germany. For Zalando, this initiative was to pilot how the second-hand shopping  experience works for its customers and how it can be further scaled up and improved. Zircle offers more than 100,000 quality-checked items from well-known brands and is key to Zalando's target of extending the life of 50 million fashion items by 2023.
Last year, the fashion retailer integrated the 'pre-owned' category into its online shop in Germany, Spain, Belgium, France, the Netherlands and Poland; curating an assortment of pre-owned items and enabling customers to trade-in their own new-like items directly on the platform.
The integration of "pre-owned" into the Zalando online shop makes it as easy and convenient for customers to buy and trade-in pre-owned items, as it is to shop for new clothes. This also removes stigma attached with buying second hand clothing.
Zalando joins Ellen MacArthur Foundation Network to accelerate circular economy for fashion
The membership is a new initiative under the umbrella of Zalando's sustainability strategy 'do.MORE', which was launched in October 2019. Zalando has already implemented several circular business practices. In 2019, Zalando extended the life of 1 million fashion items through Zalando Zircle.
The Ellen McArthur Foundation aims to accelerate the global transition into a circular economy, which is based on three principles: designing out waste and pollution, keeping products and materials in use, and regenerating natural systems. Since its creation in 2010, the UK-based foundation has put the circular economy on the agenda of decision makers in business, politics, academia and institutions to mobilize solutions at scale, globally.
According to Zalando's head of circularity, Laura Coppen, 'our vision is to be a sustainable fashion platform with a net-positive impact for people and the planet, by joining the Ellen MacArthur Foundation's Network, we can collaborate more closely with circular economy experts and organizations from different industries who are also part of it.'
The initiatives presented by Zalando demonstrate the company's commitment to a circular economy but also represents a strategic move which in turn will continue to help the company increase its revenues and consumer base.
Recent times have seen traditional fashion retailers come under fire as societal awareness has shifted to more eco-friendly, sustainable brands. This shift in public opinion is putting those that refuse to adapt in danger of going out of business altogether.