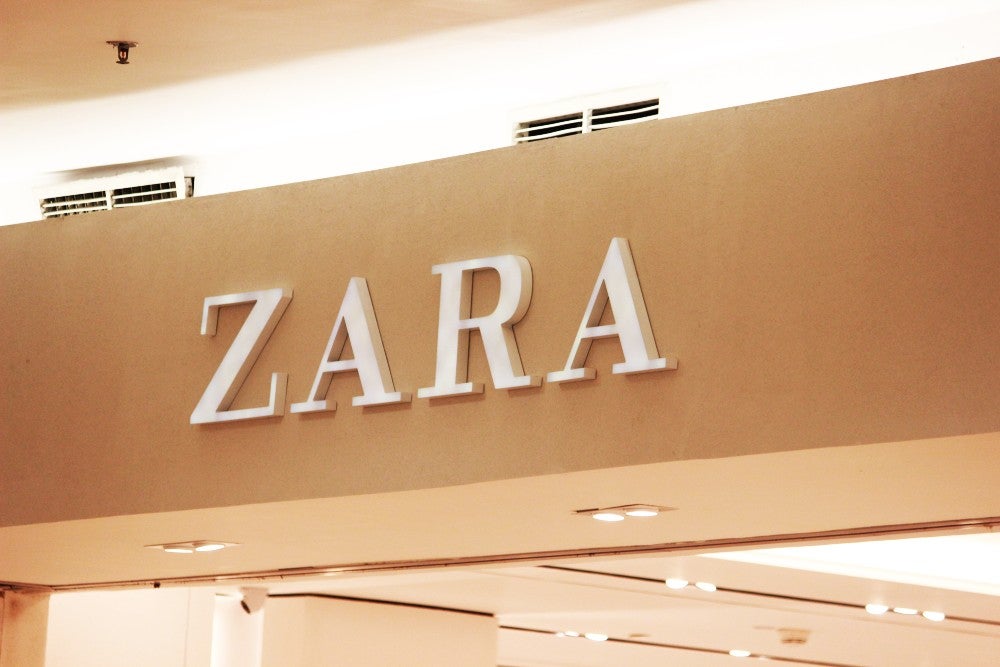 Recovery from the impact of Covid-19 is imminent for Inditex, with H1 FY2021/22 sales only 6.9% lower than H1 FY2019/20 (€11.9bn versus €12.8bn), boosted by Q2 performance where revenue bounced back to 7% above pre-pandemic levels. Q2 proved the full potential of the group's brands as they hugely benefitted from the reopening of retail, with stores still an important part of its offer as their destination appeal was evident during reopening in markets such as the UK with queues outside Zara stores. Though Inditex's brands will have benefitted from initial pent-up demand, store sales have progressively improved throughout the period as restrictions lifted across its European markets and this momentum is being carried into Q3, with total revenue between 1 August and 9 September impressively 9% higher than the same period in 2019.
Hero brand Zara's sales increased to be 6.9% lower than H1 FY2019/20 as, despite consumers having less motivation to buy its stylish apparel during lockdowns, shoppers have wanted to dress up for the social activities, festivals and holidays of summer and the brand will have been the first port of call for many. This also benefitted Stradivarius, popular among Gen Z shoppers, as it was one of the two other brands to have recovered sales to above pre-pandemic levels (+0.8% vs H1 FY2019/20), the other being Oysho (+1.3% vs H1 FY2019/20) due to its focus on the more resilient categories of lingerie, loungewear, nightwear and sportswear. To further boost its fashion credentials and the uniqueness of its proposition, Zara has recently followed in rival H&M's footsteps with the launch of its first designer collaboration with Danish brand Kassl Editions to create a range of minimalist clothing and homewares. Such initiatives will help Zara remain a market leader for fashionable styles, enabling it to fend off competition from new players.
With a significant proportion of stores temporarily closed in Q1, online revenue continued to grow, with Inditex expecting online to account for over 25% of total sales in this financial year. The group has taken innovative steps to integrate its in-store and online channels to improve the shopper experience, with the launch of Store Mode on the Zara app that features functions such as Click & Find, which uses geolocation to allow shoppers to find specific items in-store, and Click & Try, which allows shoppers to book fitting rooms which are accessed using a QR code. This will help improve the performance of its stores in the long-term, as it replicates key features of purchasing online in the instore environment such as being able to easily find items, as well as heightening the benefits of purchasing in-store, including the ability to try items on.