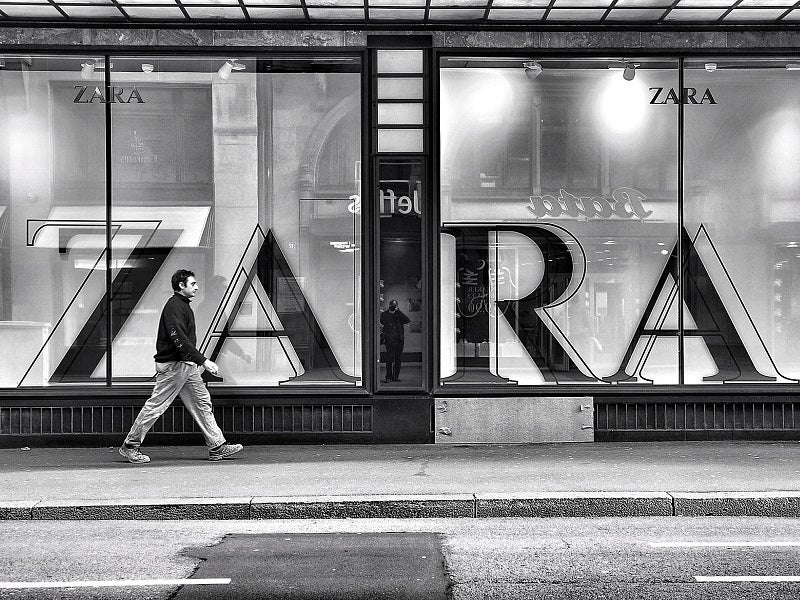 Zara's recently launched capsule lipstick collection marks the retailer's first foray into makeup, indicating a continuation of its strategy to conquer beauty, a category at time. Given the retailer's successfully expanded fragrance line, Zara is well positioned to deliver a credible beauty proposition. However, greater product visibility and marketing is needed to drive awareness of the range and create greater excitement for shoppers.
The lipstick range, inspired by prolific catwalk make-up artist Pat McGrath's Autumn/Winter '18 colours, plays to Zara's greatest strength of replicating high-end trends for the mass market. However, an understated launch of the collection is a missed opportunity for the retailer to make a bolder impact in beauty and create additional interest in stores over the seasonal period.
Zara has underestimated the importance of impulse and product experimentation when buying lipstick and the opportunity to test products in stores is not available to shoppers. A price point of £9.99 for a lipstick or £19.99 for a set, in line with established cosmetics brands L'Oreal and NYX, requires the opportunity to sample. Offering sample sized product with clothing purchases would also allow for testing opportunities.
Online, product images showing models wearing the lipsticks, styled in complimentary Zara clothing pieces, help to elevate the range giving it a premium aesthetic, however, this needs to be more visible through the homepage and main product pages to drive better shopper awareness. Linking from clothing product pages where the models are seen wearing the lipstick colours, to the lipstick product pages, will help to drive interest and impulse purchases of the collection.
Shoppers are accustomed to engaging with content showing make-up application and personalisation, for example, to show how colours will look on different skin tones, therefore tutorials or backstage videos showing how the lipsticks were used in the Zara AW18 campaign would increase the brand's beauty credentials.
Sales of health & beauty products through clothing specialist fashion retailers are forecast to grow by 30.1% between 2018-2023 and overall spend on colour cosmetics will reach £2.3bn.
While retailers including H&M, Topshop and New Look have been eager to ride the wave of beauty expansion for some years now, a saturated market means that beauty is not necessarily an easy win for fashion retailers. New Look significantly scaled back its beauty product range this year as shoppers. In contrast, Zara's capsule range has strong brand potential and offers a defined proposition.