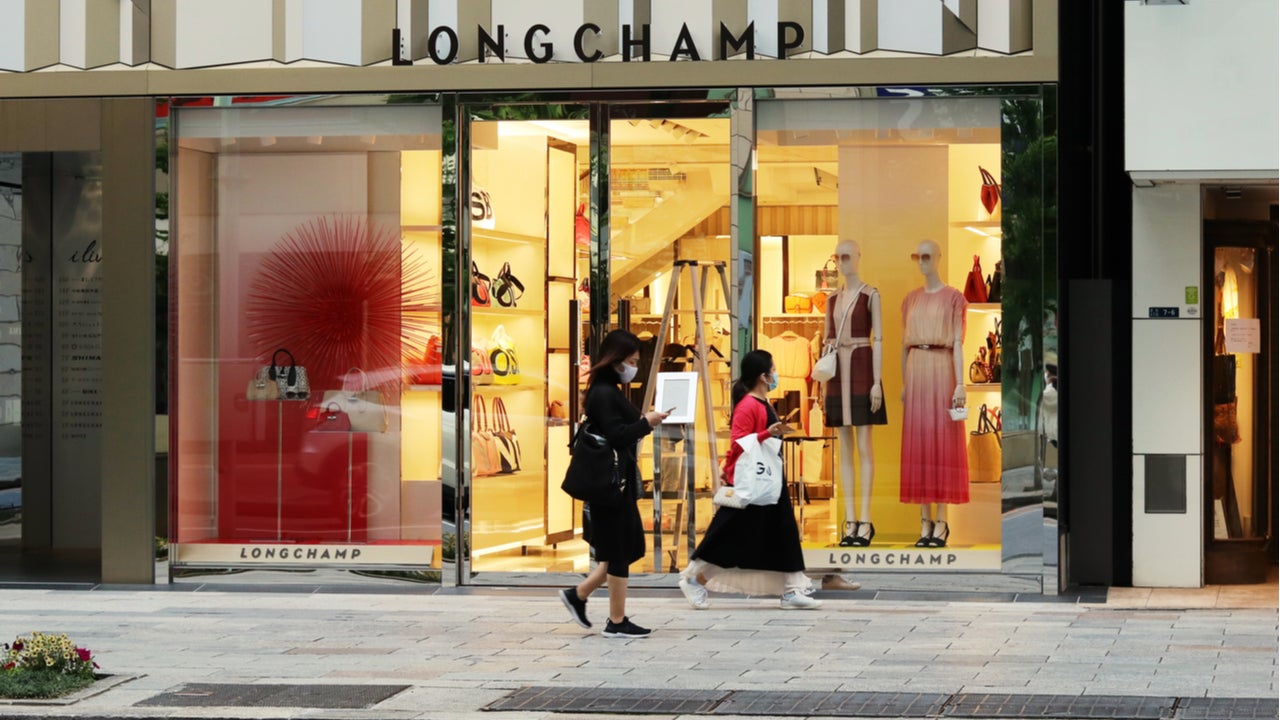 Retail Insight Network lists the top five terms tweeted by Covid-19 retail influencers in October 2020, based on data from GlobalData's Influencer Platform. The top tweeted terms are the trending industry discussions happening on Twitter by key individuals (influencers) as tracked by the platform.
1. Covid-19 – 734 mentions
Walmart delivering Covid-19 tests to homes, retail sales surging during the coronavirus pandemic in China and the impact of the pandemic on the retail sector in Australia were some popularly discussed topics in October 2020. Ronald van Loon, principal analyst at Intelligent World, an influencer network, tweeted on Covid-19 tests being delivered by Walmart to home through drones, as part of a pilot programme. The tests are delivered free of cost within five minutes to customers, who also receive a notification before its landing. The customers' samples are collected by FedEx and sent for lab testing.
Further, Evan Kirstel, a B2B influencer, shared an article about China's economic growth during the coronavirus pandemic despite the global economic slump. The Asian giant's economy surged 4.9% in third quarter, thanks to industrial growth, increase in retail sales and reduction in unemployment. Retail sales increased by 3.3% in September exceeding analysts' estimates of 1.7%, the article highlighted.
Another discussion surrounding Covid-19 was shared by Professor Gary Mortimer, a retail expert, about the impact of the pandemic on the retail sector in Australia. The coronavirus pandemic triggered automation in retail, replacing human labour with robots. Online shopping also increased to A$2.7bn ($1.96bn) in April alone accounting for 11.1% of all retail sales at physical stores compared to 7.1% in March 2019, the article noted.
Walmart is using a #drone to deliver home COVID-19 tests
by @cheddar#AI #ArtificialIntelligence #ML #Logistics #Robotics #Innovation #HealthTech #Technology

How well do you

really

know your competitors?

Access the most comprehensive Company Profiles on the market, powered by GlobalData. Save hours of research. Gain competitive edge.

Company Profile – free sample

Thank you!

Your download email will arrive shortly

Not ready to buy yet? Download a free sample

We are confident about the unique quality of our Company Profiles. However, we want you to make the most beneficial decision for your business, so we offer a free sample that you can download by submitting the below form

By GlobalData

Cc: @zuzudotai @ywanvanloon @theadamgabriel @shanebrighton @towards_ai pic.twitter.com/eoXlJz8X8G

— Ronald van Loon (@Ronald_vanLoon) October 4, 2020
2. Stores – 113 mentions
Challenges faced by grocery stores during the ongoing pandemic, the metamorphosis of smaller stores and introduction of Covid-19 testing at retail stores were some widely discussed topics during the month. According to an article shared by National Retail Federation, the world's biggest retail trade association, grocery store owners are finding solutions for managing their stores during the pandemic. Store management has been forced to persuade customers to wear masks and train their personnel to convince the former in a sensitive manner. The store owners also emphasise that safety of customers is paramount during these testing times, the article highlighted.
Rieva Lesonsky, founder of GrowBiz, a small business media company, further, shared an article about how small stores have transformed themselves digitally during the ongoing pandemic. The current crisis has changed both the business structure of smaller stores and behaviour pattern of consumers. While companies have taken to online marketing due to the exponential growth in online shopping, consumers have increased the usage of digital wallets such as Google Pay and PayPal, the article noted.
Stores also trended in discussions shared by Kimberly George, Global Head of Sedgwick, a business solution provider, about Abbott Laboratories developing coronavirus rapid tests to be conducted at retail stores, airports and schools. The CEO of Abbott Laboratories opined that the demand for Covid-19 tests is expected to skyrocket in 2021 due to the rising number of infections and reiterated the need to build a testing platform beyond laboratories.
#Retail leaders continue to face challenges finding solutions around #masks and managing store operations during #COVID19. Gain more insights on the grocery sector, #cybersecurity, #lossprevention and more now through Oct. 31. https://t.co/3IgM3GON6q #NRFPROTECT pic.twitter.com/tPMvIcQ1v2

— National Retail Federation (@NRFnews) October 7, 2020
3. Shopping – 63 mentions
Virtual shopping experience provided by Amazon's latest platform, paradigm shift in the shopping behaviour of consumers and early start to shopping season were popularly discussed in October. Dr. Helen Papagiannis, an Augmented Reality expert, shared an article about Amazon launching its latest live streaming platform, Explore, which provides virtual shopping experience. Using the platform, customers can experience shopping in different stores across the globe without stepping out of their homes, the article highlighted.
Further, Oliver Guy, a retail thought leader, shared an article about how Covid-19 has changed the shopping behaviour of three-fourths of US consumers. Most of the US consumers have tried a new shopping method, a different brand, a new website or retail store or a new digital shopping method after the onset of the pandemic. The trend is expected to continue even after the pandemic. Consumers are shopping predominantly for essentials and they are also conscious about their health and safety, while shopping in view of the pandemic, the article noted.
Shopping was also discussed in an article shared by C. Scott Garliss Stansberry, editor of Stansberry NewsWire, a stock market news provider, about the shopping season in US starting ahead of time in 2020. The shortages in inventory due to Covid-19 pandemic-related lockdown restrictions is expected to hinder eleventh-hour shopping. With online sales increasing, e-commerce giants like Amazon and Walmart are expected to make huge profits during the season, the article highlighted.
💭 Imagine booking a personalized virtual shopping & tourism experience to #Paris or #Milan (amid #COVID19 🇺🇸 European #travel restrictions)

That could soon be possible with @amazon's new Explore live-streaming service 👉https://t.co/iXWNJ3rQia 👀🛍 #ecommerce #retail #luxury pic.twitter.com/BpFzNUfefE

— Dr. Helen Papagiannis, Ph.D. (@ARstories) September 30, 2020
4. E-commerce – 39 mentions
Competition among e-commerce giants in India, digital marketers at risk of violating GDPR laws and highlights of Amazon prime day sales were some widely discussed topics during last month. According to an article shared by Tarak H. Rindani, founder of Imperium Investments, a private equity fund, Amazon is seeking to outperform its Indian e-commerce rivals like Flipkart and JioMart in festive season sales. The online retailer planned a month-long Diwali season sale, while Flipkart is sticking to its originally planned six-day Diwali sale. Amazon wants to leverage the demand as customers are coming out of lockdown restrictions imposed across the country, the article highlighted.
John Fintan Kennedy, editor of ThinkBusiness, a business guidance website, shared an article about digital marketers misusing personal information shared by customers who are turning to online shopping. Online retailers may face huge penalties for breaking General Data Protection Regulation (GDPR) laws. More than 85,000 new online businesses mushroomed since Covid-19 outbreak, making it important for firms to comply with GDPR laws, as customer privacy is paramount during the digital age, the article noted.
Other discussions surrounding e-commerce included the impact of coronavirus pandemic on Amazon's Prime Day sales, according to an article shared by Andria Cheng, a New York Times reporter. While sales from Prime Day surged 45% to $10.4bn this year and spending increased by 36%, sales of third-party products hit $3.5bn, a 60% rise on the D-Day. Covid-19 pandemic did influence customers' shopping patterns, with consumers opting for paper towels, cleaning wipes and disinfectants, the article highlighted.
In the race to unlock latent demand as #India's 🇮🇳 shoppers emerge from drawn-out #Coronavirus #Covid19 lockdowns, #Amazon's #Diwali sale to last a month this year as it seeks to outdo #eCommerce rivals #Flipkart, #JioMart:https://t.co/tDqqgPmkmF

— Tarak H. Rindani (@TarakRindani) October 7, 2020
5. Deals – 32 mentions
US government signing deal with two pharmacy chains for administering Covid-19 vaccine, Walmart's deals with drone operators and Home Depot's holiday deals in November were popularly discussed in October. Carl Quintanilla, a CNBC reporter, shared an article about the US government ratifying an agreement with two pharmacy store chains for administration of coronavirus vaccine free of cost to geriatrics and workers at old-age homes. The two pharmacy giants CVS and Walgreens will oversee the dispensation of Covid-19 vaccine to these facilities, once it is available in the market, the article highlighted.
Further, Melissa Repko, a retail reporter at CNBC, shared an article about Walmart signing a trio of deals with drone operators for pilot testing technology for home deliveries. The company is planning to use drones for various purposes including delivering groceries and Covid-19 test kits to customers, the article noted.
Another discussion related to drones was shared by Neil Saunders, managing director of GlobalData Retail, about Home Depot launching a promotional advertisement for Black Friday sales to be held in November. The home enhancement retailer will display holiday deals on its website and at physical stores. The sale will continue until first week of December, while deals will continue subject to availability of stock, article highlighted.
(POLITICO) – The Trump administration plans to announce Friday a deal with $CVS and Walgreens to administer a future coronavirus vaccine to seniors and staff in long-term care facilities free of charge, according to two sources familiar with the agreement. https://t.co/WVC2vXg94f

— Carl Quintanilla (@carlquintanilla) October 16, 2020