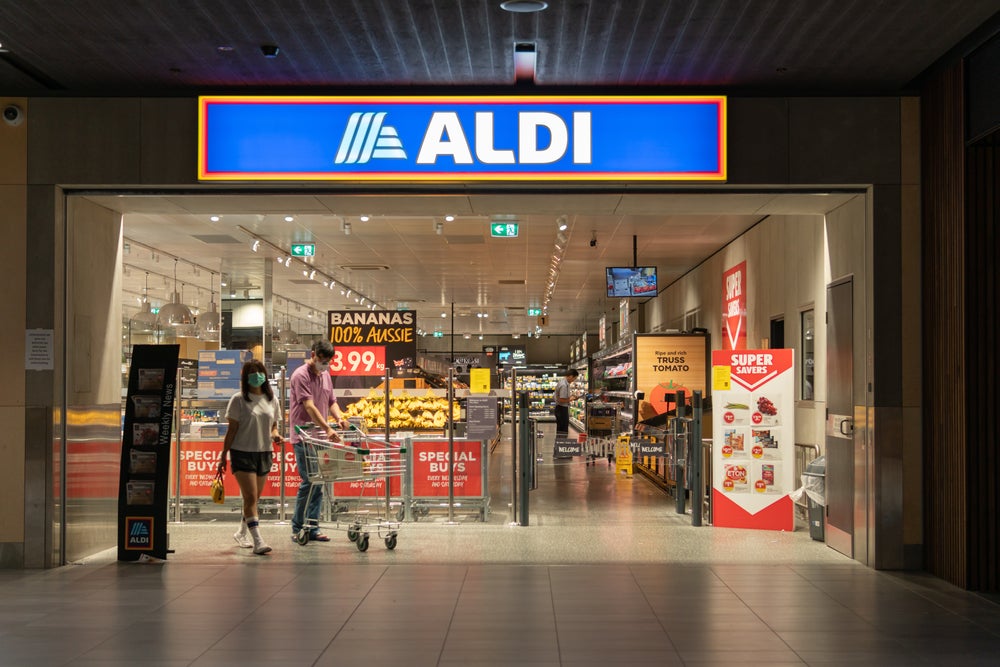 In a strategic move set to disrupt the grocery industry, Aldi, the no-frills discount supermarket chain, has unveiled plans to acquire 400 Winn-Dixie and Harveys Supermarket sites in the southern United States.
This expansion initiative includes taking over the operational reins of these stores, strategically situated in Florida, Alabama, Georgia, Louisiana and Mississippi. Some will be rebranded under the Aldi banner.
The anticipated closure of the deal is set for the first half of 2024.
Aldi is already on a fast-paced expansion journey across the United States with more than 2,300 stores across 38 states. In a separate venture, the company is on track to open a further 120 new stores by the end of 2023.
This move comes as the $24.6bn acquisition of Albertsons by Kroger is awaiting approval.
Competitors such as Amazon and Target are also making strides to secure a larger share of the grocery market, capitalising on consumers' prioritisation of food and essentials over other merchandise in the face of inflation.
Aldi's unique approach and future challenges
Aldi sets itself apart by heavily relying on its own private-label products, accounting for 90% of the items it stocks. This strategy enables Aldi to achieve economies of scale and cost reductions, especially in marketing and the supply chain.
The retailer employs innovative tactics to maintain cost efficiency, including downsizing packaging and utilising electronic shelf labels to minimise labour and material expenses.
However, as inflation rates stabilise, Aldi faces potential challenges if consumers revert to shopping at higher-priced neighbourhood grocery stores or opt for name-brand products.
The company is also expanding its kerbside pickup service to remain competitive in the evolving online shopping landscape.
Aldi CEO explains the acquisition
Jason Hart, CEO of Aldi US, shed light on the rationale behind the acquisition of Winn-Dixie and Harveys Supermarket. He emphasised that this strategic move accelerates Aldi's growth plans in a region where it has already witnessed significant success.
Building stores organically has been Aldi's trajectory, but this acquisition provides an opportunity to expedite these plans and meet surging consumer demand in the southeastern US. Post-acquisition, Aldi intends to convert a substantial number of the acquired locations into Aldi-format stores, while some will continue to operate under their existing banners.
Although there's potential for synergies, specific plans for product integration are yet to be finalised.
Aldi's unique selling proposition lies in its streamlined inventory. While other competitors stock thousands of different product variants, Aldi maintains a limited inventory of a few thousand stock-keeping units (SKUs).
This approach drives higher sales volume per SKU, resulting in increased efficiency for both Aldi and its suppliers.
Unlike traditional stores that offer an array of brands and product sizes, Aldi simplifies the shopping experience by focusing on quality and affordability, aligning with the evolving preferences of today's consumers.
Changing grocery landscape
The grocery industry is undergoing significant transformations due to changing consumer shopping habits, an increased emphasis on value and the rise of alternative retail formats. Aldi is at the forefront of this disruption, offering consumers options to fulfil their grocery needs, including e-commerce and discount shopping experiences.
As shoppers witness these changes and discover retailers and products that cater to their evolving demands, their shopping habits are adapting accordingly.