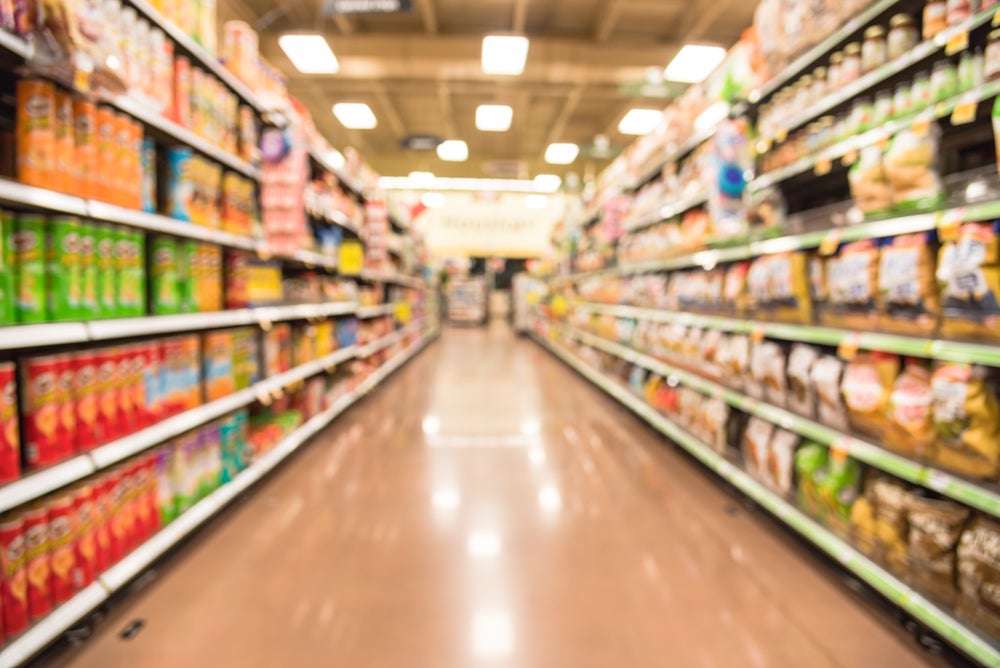 The United States is experiencing a widespread binge on snacks, driven by a combination of convenience, indulgence and changing dietary habits.
As Americans increasingly turn to quick and tasty bites throughout the day, retailers have seized the opportunity to capitalise on this growing demand, reaping substantial profits.
Packaged food companies seek bigger market share
Snacking has become a national obsession in the United States, with nearly half of US consumers now indulging in three or more snacks per day, an 8% increase in the past two years, as reported by market research firm, Circana Group.
This growing trend has translated into a thriving $181 billion snack industry, representing an 11% rise from the previous year, according to the Wall Street Journal.
Leading the charge are cookie and candy giants like Hershey and Mondelez International, who have witnessed remarkable business growth due to the snack frenzy.
Hershey's sales rose by 30% between the fiscal years 2019 and 2022, while Mondelez experienced a 22% rise, surpassing other major food companies.
The pandemic played a significant role in fuelling this snacking surge, as people sought comfort foods such as popcorn and candy during family movie nights and group activities.
Recognising the shift in consumer preferences, Hershey strategically expanded its portfolio of salty snacks by acquiring popular brands like SkinnyPop and Pirate's Booty. The company recently announced the acquisition of two manufacturing plants primarily dedicated to SkinnyPop popcorn production.
Busy lifestyles and video gaming have boosted snack consumption
According to Zoë VanHoose, a professional in Cincinnati, Ohio, her busy schedule has led her to snack more in recent years, replacing traditional meals with crackers, carrots and celery.
This change in eating habits reflects a larger trend observed among millennials and Gen Z consumers who consume 10% more snacks daily on average, compared to previous generations.
While snacking is on the rise, traditional mealtimes have not been entirely replaced. However, major food companies like Kroger, the largest US grocery store operator, and Mondelez recognise the growing demand for snack products.
Kroger chief executive Rodney McMullen reported an increase in the sales of products catering to snackers, such as boxes containing 24 or 36 smaller snack bags. Mondelez CEO Dirk Van de Put noted that snacking has become more socially acceptable, with indulgence a significant driver of snack consumption.
Unlike other food sectors facing challenges from lower-priced store brands, snack makers have remained relatively insulated from price pressures.
Bernstein analyst Alexia Howard explains that consumers often remain loyal to their chosen snack brands, even when faced with price increases.
This has contributed to the success of companies like Hershey and Mondelez, as reflected in the double-digit sales increases experienced by both companies in their most recent financial quarters.
Established food companies seek to make further inroads into the snack market
With growing optimism, Hershey, Mondelez and Hostess have raised both their sales and profit growth forecasts.
The shares of Hershey and Mondelez have seen impressive year-to-date gains of 21% and 18% respectively, surpassing the 4% increase in the Standard & Poor's food and beverage index.
Capitalising on the snacking craze, startups are now entering the market with innovative snack offerings.
Undressed Snacks has launched a line of "savoury salad bars" made from ingredients like kale and spinach, while S'noods has introduced snack noodles in chip form.
Established companies like Campbell Soup are also focusing on expanding their snack business, with plans to market products that were previously targeted at children towards adult consumers.
The snack revolution has become pervasive, leading to what author Andrea Hernández calls the "snack-ification" of everything.
As consumers' snack budgets continue to rise, it remains to be seen how companies will innovate and cater to this ever-growing craving for quick and indulgent bites.