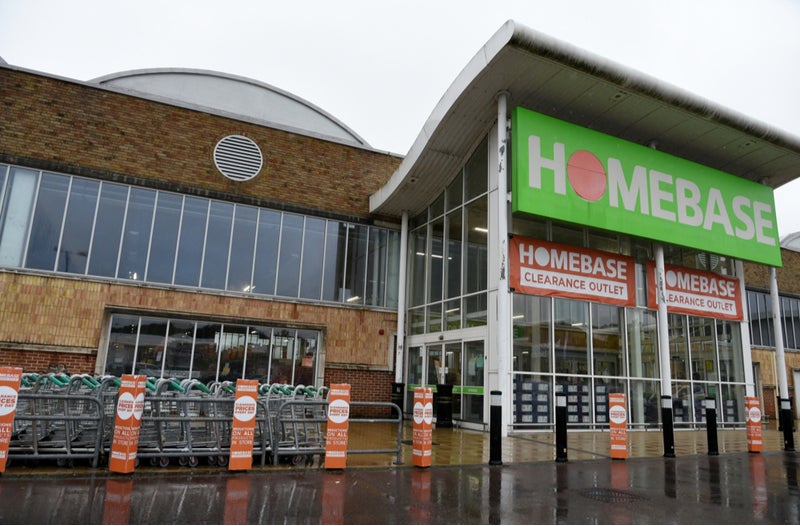 The UK Government has mandated non-essential stores to close during as part of the lockdown to counter the Covid-19 coronavirus pandemic. Do it yourself (DIY) stores are classed as essential, though many decided to temporarily close stores to ensure safety for staff and customers.
However, certain DIY retailers have been reopening stores across the UK, promising social distancing controls and other measures to prevent the spread of coronavirus.
Retail experience data company Stellar Global founder and business development director Anna Brettle told Retail Insight Network: "The retail industry is struggling and we understand why some businesses are keen to begin trade again but this comes with caution from the business itself and the consumer."
Retail Insight Network looks into the details surrounding the reopening of Homebase, B&Q, and Wickes.
Homebase
Earlier this week, home improvement retailer Homebase released a statement announcing the reopening of 50 additional stores. The store was classified as essential by the Government in March but the retailer decided to temporarily close stores to strategise.
Homebase held a successful trial across 20 stores and has now opened an additional 50 stores. Remaining stores will be reopened on 2 May. The retailer promised that it is taking measures to make sure strict controls are in place to protect staff and customers.
Homebase CEO Damian McGloughlin said: "It has taken a tremendous amount of hard work and commitment from our teams across all parts of the business, to ensure we are ready to safely welcome customers back through our doors. I'm extremely grateful for the dedication shown by every single team member, and to our customers, for the huge support and understanding."
B&Q
DIY shop B&Q yesterday finished the process of reopening all stores across the UK. The final two stores were reopened yesterday after gradually reopening all of its 288 stores over the past few weeks.
The store will be implementing display markers to signify 2m gaps and the checkouts will be contactless only. Perspex screens have been fitted across the counters to protect staff.
B&Q chief executive officer Graham Bell said: "Our highest priority is to keep our colleagues safe at work and our customers safe while shopping.
"In our stores, we have strict social distancing measures in place. Customers are adhering to these, helping us to offer a shopping environment that is safe for everyone, while we help them to look after their homes and gardens, as well as their wellbeing.
"Whether shopping in our stores or online, we continue to ask all our customers to follow the government's social distancing guidelines and to shop responsibly only when they need to."
Wickes
DIY store and garden centre chain Wickes yesterday opened 6 stores in Pudsey, Cheltenham, Preston, Sevenoaks, Cricklewood, and Hailsham.
The retailer said that it will be implementing new social distancing measures, with stores operating from 7 am to 6 pm Monday to Saturday. Sunday's hours will be from 10 am to 4 pm. Showroom deliveries and installations will remain closed.
The store said in a statement: "Initiatives that have been successfully deployed by other essential retailers are being introduced to ensure customers can shop safely and colleagues remain protected. Each of the stores will limit the number of customers in the shop at any one time, while clear signage and floor markers will advise customers to keep two metres apart.
"Additionally, each shop has installed Perspex screens at the tills and service stations and colleagues on the shop floor will be using PPE. Sanitising stations have been installed for customer use and the stores will only accept card and contactless payments."
It will continue to offer home delivery and click and collect services.