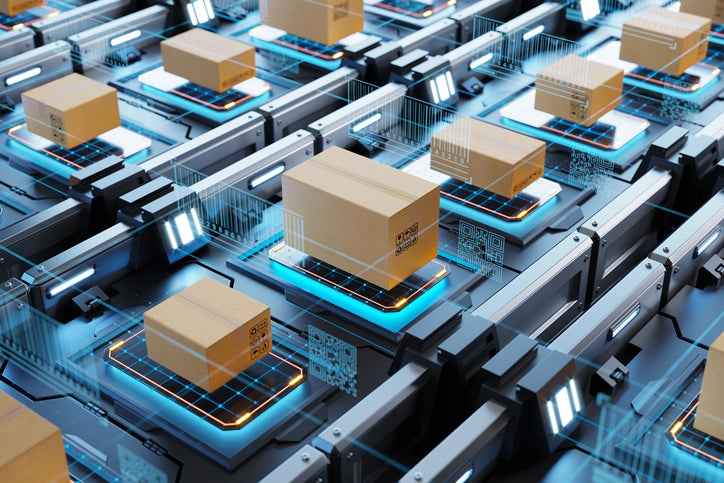 During the pandemic, retailers were forced to interact and sell solely online to keep operations afloat. Prior to Covid-19, this level of digitisation was merely an option.
Now, the cost-of-living crises and looming recessions across Europe have spurred retail businesses to invest in technology such as automation with even greater urgency.
Companies' crystal balls are constantly being broken and few have an appetite or budget for big, decisive moves. The best moves are the initiatives that better prepare for this uncertainty, empowering organisations to stay nimble in the short term while promoting long-term growth. In fact, more time to plan, coupled with less risk during a recession, can often spur innovation in areas typically hidden in plain sight.
Automating and integrating different areas of the retail ecosystem will not only help a business perform more efficiently in these lean times but can also position them to outpace the competition when the economy inevitably rebounds.
Providing a five-star experience from start to finish
Elevating the customer experience is what attracts customers to brands and makes them lifelong advocates. However, consumer expectations for a quality experience continue to skyrocket.
These demands, coupled with inflation and an economic downturn, all impacting consumption, mean retailers have to compete at a higher level for business. What's more, if the customer experience isn't perfect – from having the right items in stock to easy payments and accurate shipping – customers will turn to competitors for their purchases.
Failing to connect ordering, payments and delivery systems is a recipe for failure. However, automating key processes across the business can increase margins through efficiency gains, minimising errors and improving the customer experience through connected data and processes.
Transformation from HQ to the shop floor
A truly integrated system updates customers along every step of the journey, from order summaries to tracking shipping, delays and potential returns. It's about answering every question a potential buyer might have and delivering what the customer wants when they want it, even anticipating needs based on past behaviours.
It's encouraging to see that seven in ten (70%) companies are piloting automation in one or more business units or functions, up from 66% in 2020. This investment in automation can allow retail businesses to insulate themselves against fluctuations in the economy. From opening a new warehouse due to increased demand to closing one due to cutbacks, having connected processes and systems allows for flexibility that manual operations cannot match.
It's equally important to remember that every territory in which a retailer operates must adhere to different shoppers' needs, languages and taxes. Businesses must be able to adjust quickly no matter the region and take into account different currencies or regulations.
The effects of automation span all aspects of the buying experience, ensuring that a strong customer experience can be maintained, even with a recession on the horizon.
Planning for growth tomorrow, today
Growth may feel like a distant target at the moment, an afterthought in a boardroom that is most likely contending with rising costs, a fragile retail workforce and complex customer needs. However, thought must be given to what the retail and business world will look like when we ultimately emerge from economic uncertainty.
A theme that all businesses can agree on – irrespective of sector or country – is that doubling down on what's most important to your target market is non-negotiable.
Automation can be an enabler in that respect by allowing retail businesses to ebb and flow with changing customer demands.
While it may be difficult to think about making more investments when funds are tight, automation is one area that will not only benefit retailers now but will also set their business up for scalability, expansion to new markets, consolidated acquisitions and overall growth in the future.
About the author: Gert-Jan Wijman is vice-president of EMEA at Celigo. The company aims to make automation as simple as possible by enabling anyone to build or deploy integrations.