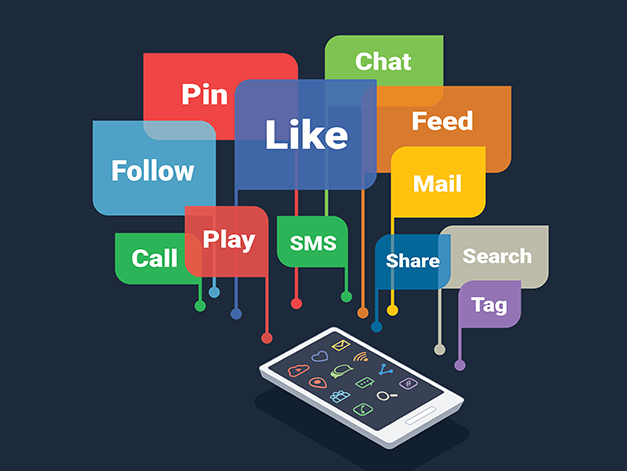 Note: all data referenced below comes from GlobalData's e-retail survey of 10,000 consumers conducted in October 2015 and October 2016.
1. Target the right shopper
Ease: 4/5
Cost: ££
Importance ranking: 5/5
Before investing in social commerce, retailers must understand which social media platform(s) are most appropriate to their target shopper. Though Facebook was the social media platform with the highest penetration in October 2016 at 71% and had more than double the percentage of those using Instagram, other channels such as Instagram or Snapchat could be a better investment than Facebook for retailers targeting young people (such as 15-24s).
Retailers must also be willing to adapt their social media strategy, as the popularity of different channels changes over time. In October 2015, 83% of 15-24 year olds and 74% of 35-44 year olds were Facebook users. By October 2016, the percentage of 15-24s using Facebook had dropped to 79% – many of these consumers had moved over to Instagram. The percentage of 35-44 year olds using Facebook on the other hand had increased to 77%.
2. Engage shoppers with posts
Ease: 4/5
Cost: n/a
Importance ranking: 5/5
One of the benefits of social media is its cheap cost and ability to engage customers 24/7, but there is no point having a social media account that no one follows. It is imperative that retailers combine advertising, entertainment and brand personality to grow their followers and therefore potential customer base. This is shown by recent data from Global Data Retail which found that social media not only translates into more sales online, but also offline with 11% of Facebook users choosing to go to a retailer's store to buy products they have seen on Facebook.
Social media posts must be varied and excite shoppers enough to want to engage with the retailer, tag friends and of course, buy featured products. A popular way to achieve this is through videos, something 14% of Instagram users agree with.
3. Invest in creating a seamless shopping experience
Ease: 2/5
Cost: £££
Importance ranking: 4/5
As social commerce becomes more mainstream, customers will expect more from retailers in terms of shopping ease and convenience. It is not as easy to do this on Instagram as the channel does not currently allow click-through functionality, but platforms such as Tapshop and Like2Buy have made it easier to shop retailer feeds. These platforms allow customers to find products they have seen on Instagram posts by providing a link to the exact location of the product on the retailer's website.
4. Invest in advertisements and sponsored posts
Ease: 4/5
Cost: ££
Importance ranking: 3/5
Investing in advertised and sponsored posts on social media means that social media users who do not 'follow' a retailer's social media channel will still see the post, encouraging them to engage with it. 35% of Facebook users have clicked on products their friends have 'liked' or posted about on Facebook, increasing sales. How retailers make these posts stand out can vary –many retailers use animated imagery to advertise discounts, offers and competitions. Global Data's October 2016 data suggests Facebook and Pinterest are the best social media channels to offer discounts and promotions to increase retailer sales.
5. Track and personalise content where possible
Ease: 3/5
Cost: £££
Importance: 3/5
To maximise future sales, retailers must track data about sales made via social media and use the insight to decide which products should be promoted, how often they should post and what time of day is best to post. One in four Facebook users and one in five Twitter users said some retailers' use of the sites irritates them, which shows that retailers' social media strategy needs to be well considered. Content personalisation – whereby retailers personalise the feeds to individual product preferences based on social media usage data – can also help retailers better target their customer. However these types of investments can be costly, and retailers must be cautious of the use of personal details to personalise content so as not to alienate shoppers.