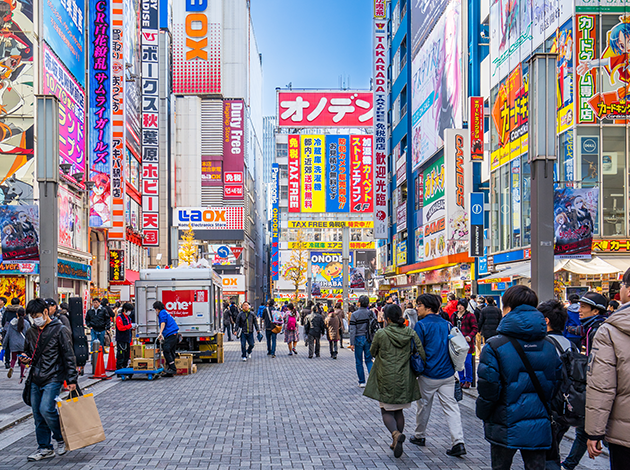 Premium Friday aims to encourage companies to finish working hours at 3pm on the last Friday of the month, so employees can enjoy a longer weekend with shopping, travelling, eating out, or varieties of entertainment. Participating companies will also encourage employees to use paid time off to make the weekend even longer. Large companies, such as SoftBank, Sumitomo Corporation, and Morinaga Co, have also announced plans to review their employees working hours.
The government and Keidanren believe the campaign will boost Japanese consumers' consumption, contributing to economic growth. Over 3,200 companies (as of 22 Feb) have shown their indication to support Premium Friday. This includes both companies supporting a reduction in working hours, as well businesses – such as retailers and service providers – that are seeking growth opportunities.
Companies have been planning numerous promotional campaign and events. Amazon Japan is preparing substantial connoisseur food and drinks and organic and natural personal care products for Amazon Now for the Premium Friday weekend. The company is also offering selected Prime Video content for free, and implementing sales for Amazon Premium members on Premium Friday. In collaboration with Japan's major restaurant information website Gurunavi, Asahi Breweries is offering coupons to drink Asahi beer at restaurants.
Premium for everyone?
There is some uncertainty about Premium Friday as it seems focused on "large companies and public sector driven", medium and small companies may struggle to adopt the programme because of their small headcounts. Also the Premium Friday campaign encourages activity for retailers and service providers, so employees of these businesses may not share the benefits of shorter working hours.
In a survey held by Cultural Convenience Club, 68% of respondents say their employer will not adopt the programme.  Interestingly yet ironically, the same survey also shows that nearly 60% of respondents want to stay at home for Premium Friday,  which is not something that the Japanese government wanted to hear given their hope that it would boost the economy.
Premium Friday has just begun. It will be interesting to see Japan's attempt to challenge its sluggish economy and long working hour culture. The effect of the new campaign in February and March will be revealed in Japan's GDP report in May 2017.