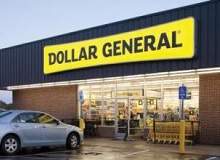 Variety store chain Dollar General completed the acquisition of 41 former Walmart Express stores in the US for an undisclosed amount.
The acquired stores are located in 11 states, including Florida, Oklahoma and Tennessee.
Dollar General CEO Todd Vasos said: "We look forward to the opportunity to better serve our customers in these communities by continuing to provide the convenience and value they expect from Dollar General."
G-III Apparel Group agreed to acquire American fashion company Donna Karan International from LVMH Moët Hennessy Louis Vuitton for $650m.
Founded in 1984, Donna Karan operates more than 200 company-owned and licensed free standing Donna Karan Collection, DKNY, and DKNY Jeans stores worldwide, including China, Canada, Dubai and Denmark.
Donna Karan's fashion products will be an addition to G-III's current portfolio of apparel and accessories that are sold under licensed brands, owned brands and private label brands.
US-based Amazon announced plans to open a new 750,000ft² fulfillment centre in Romeoville, Illinois, US.
The proposed centre will pick, pack and ship large items to various customers, including big-screen televisions, sports equipment or kayaks.
Amazon North America operations vice-president Akash Chauhan said: "Expanding our footprint in Illinois brings hundreds and hundreds of full-time jobs with competitive pay and great benefits starting on day one to the state."
The company noted that it provides competitive hourly wages and a comprehensive benefits package, including healthcare, company stock awards other benefits to its full-time employees.
Amazon also launched innovative programmes such as Career Choice for its employees and more than 7,000 employees across ten countries have so far pursued degrees in game design and visual communications, nursing, IT programming, radiology and others under the programme.
US online grocery firm Shipt raised $20.1m in venture capital funding to expand its business to new markets.
Greycroft Partners, Harbert Growth Partners and e.ventures particpated in the Series A funding round.
Shipt will also use the funding to develop further partnerships with grocery retailers and invest in its team.
The company also intends to add alcohol delivery to its platform later this year.
The company was originally launched in its hometown of Birmingham, Alabama, in 2014. It has since then expanded to 27 cities across ten states, serving more than 5,000 shoppers.
Global e-commerce solutions provider Pitney Bowes is expanding its business in Australia to provide e-commerce solutions to retailers, who wish to sell their products overseas.
Using Pitney Bowes' Borderfree Retail solution, Australian retailers will be able to reach consumers in 220 countries and territories.
A part of the company's commerce cloud, the Pitney Bowes Borderfree Retail solution offers access to solutions, analytics and APIs across the entire commerce range.
Flipkart-owned fashion retailer Myntra agreed to acquire its competitor Jabong from Global Fashion Group (GfG) in a $70m deal.
The deal is in line with GFG's strategy to refocus on core markets to generate future profits.
It comes as Jabong recorded poor sales last year, BBC reported.
The agreement was reached after reviewing multiple options for several months, GFG said in a statement.
As a result of its extensive review, GFG found that Jabong's position as the nation's leading online fashion retailer would be best served through a business combination with a local player.
Canada-based marketing and loyalty analytics company Aimia signed a multi-year contract with AEON Retail, a subsidiary of Japanese retailer group AEON.
Under the deal, Aimia will be providing data and analytical services to Aeon Retail using its Self Serve analytics and insights platform.
The analytic platform is in line with Aeons strategy of getting closer to customers and leveraging its significant volume of data.
Germany-based Deutsche Post DHL Group unveiled its plan to invest $137m in the domestic and cross-border e-commerce market of the US.
With the proposed investment, the company aims to use the global B2C e-commerce market for shipments crossing borders, which is estimated to increase from the current $400bn to a total global volume of $1tn in 2020.
DHL's new investment plan was announced by its e-commerce and supply chain divisions.
As part of the plan, the company will open regionalised fulfilment centres in Los Angeles, Columbus, Ohio and New Jersey, in a bid to increase its order fulfilment capabilities in North America.
American retail company Walgreens will discontinue operations of two of its websites, drugstore.com and Beauty.com, in a bid to focus on Walgreens.com.
The closure of the websites five years after acquiring them for $429m shows how traditional retailers face challenges with online properties.
Based in Bellevue, Washington, Drugstore.com served as a distributor of drugs, vitamins and beauty products.
Retail management platform Walton Brown and China-based e-commerce enabler eCargo Holdings (ECG) entered a joint venture to form WWE & Company with an initial capital of CNY300m ($44.9m).
The new company will be jointly led by Walton Brown president Thomson Cheng and ECG CEO and founder Christopher Lau.
A subsidiary of The Wharf (Holdings), Novel Colour will co-invest and own 50% of WWE.
WWE will bring together the brand management expertise of Walton Brown and logistics experience and technology of eCargo.