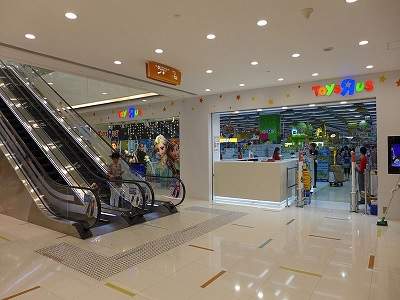 Toys 'R' Us Asia agreed to unify its Greater China and South-East Asia business with its Japanese unit.
Based in Hong Kong and in partnership with the Fung Retailing Group, the enlarged joint venture (JV) will be able to maximise the benefit from the integration and the children consumption segment in Asia.
Fung Retailing Group is a member of the Fung Group.
---
New-York based luxury accessories and lifestyle brands retailer Coach signed a definitive agreement to acquire Kate Spade & Company in a $2.4bn transaction.
According to the terms of the transaction, Kate Spade shareholders will receive a cash payment of $18.50 a share.
It is reported that the deal has the unanimous support of the boards of directors of Kate Spade & Company and Coach.
---
Sports merchandise retailer Fanatics completed the acquisition of VF Corporation's Licensed Sports Group (LSG).
VF's LSG business supplies fan wear and merchandise through licensing and distribution agreements with professional sports leagues and teams.
This development is a culmination of the definitive agreement signed in April between VF and Fanatics for the sale of LSG.
---
Tesco-intext.jpg" />
Tesco formed a partnership with London-based technology start-up Spoon Guru to help customers with specific dietary requirements to easily and quickly make better choices while shopping for food online.
The company reported that integrating Spoon Guru's online technology and nutrition expertise into its online shopping platform, Tesco.com, enables shoppers to easily find groceries based on their individual food preferences.
The partnership is claimed to be a first-of-its-kind deal in the UK grocery retail sector.
---
Canadian retail point-of-sale solutions provider Lightspeed launched a data analytics tool to provide independent retailers with insights and recommendations into their sales, inventory, employee performance and customer behaviours.
Known as Lightspeed Analytics, the new solution gives retail merchants a competitive edge against bigger retail stores at an affordable price, according to the company.
The company seeks to provide services to retailers, which were previously available only to larger retail businesses.
---
CRM solutions provider Salesforce launched new Commerce Cloud Einstein features that allow retailers to deliver personalised, AI-powered experiences for their shoppers.
The company added a New Einstein Predictive Sort feature to its e-commerce platform, a tool that uses machine learning to personalise the order in which products are listed in search and category pages on e-commerce sites.
The feature uses order history and web behaviour to create a predictive model for each individual shopper, enabling the most relevant products to a shopper to be shown first in search results.
---
Swedish home furnishings retailer Ikea reportedly revealed that 1,300 new jobs will be created in three new stores to open in the UK.
Scheduled to open this year, a new Sheffield store is expected to create 480 new roles, while a Greenwich store due to open next year will employ 500 people.
Construction has already started at the Exeter store, which is scheduled to open next year and expects to provide 350 jobs.
---
US-based grocery retailer Central Grocers entered an asset purchase agreement to sell 19 Strack & Van Til stores and certain other assets to Albertsons Companies' Jewel Foods Stores (Jewel-Osco).
Under the agreement, Jewel-Osco will serve as the stalking horse bidder in a court-monitored sale process.
Central Grocers filed for bankruptcy protection under Chapter 11 of the Bankruptcy code in the US Bankruptcy Court for the District of Delaware earlier this month.
---
Supermarket chain Walmart announced its plans to invest over $450m and employ more than 2,750 people in Florida, US.
The plan will bolster the company's more than 375-facility footprint in Florida.
The retailer plans to open nine new stores across the state that will create over 800 jobs.
---
Mattress supplier Kingsdown expanded its footprint in China with three additional stores in Beijing, as well as new outlets in Changzhou and Xianyang.
The latest openings in Beijing take the city's total to six while boosting the company's growth objective of opening 500 branded stores across China by 2020.
The US-based company is also moving ahead with its plan to open 83 company-branded stores in 58 cities, through its ongoing licensing agreement with Asian retailer Roth Bedding Technology.