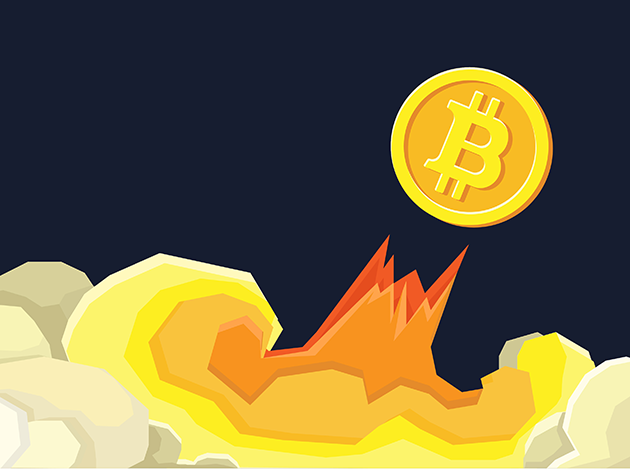 The circulation of bitcoin has increased 20% since January 2015, with 12.5 bitcoins currently being added to the system every ten minutes. Yet, while adoption is on the rise and consumers are showing an increasing appetite to find places to spend their bitcoins, major retailers have not become fully accustomed to the cryptocurrency.
Retailers began accepting bitcoin in 2014 when US-retailer Overstock.com, a company with $1.3 billion in annual sales, became the first retailer to allow consumers to purchase any item, from phone accessories to lawn furniture, using the digital currency. The company said that by accepting bitcoins it would enable it to attract more international shoppers, as they would not incur transaction fees as they do with regular currencies.
Following Overstock.com, more global retailers such as Microsoft and Dell have accepted bitcoin as a form of payment, including in the UK. However, these retailers, including Dell, use intermediary companies such as Coinbase to process bitcoin payments, illustrating their lack of trust in bitcoin.
Retailers would be also concerned to see multi-national e-commerce giants such as Amazon shy away from accepting the cryptocurrency as a form of payment on its sites. The main reason for their reluctance is bitcoin's incredibly high volatility compared to standard currencies – in August 2016 the price of bitcoin dropped by 20% in one day after Bitfinex, the third largest bitcoin exchange in the world, revealed that it had been hacked.
Consumers are increasingly seeing the benefits of using bitcoin, particularly in its privacy and high-security attributes
While major retailers in the US and the UK are currently wary of accepting payments from the digital currency, they cannot continue to ignore the rise in popularity of cryptocurrencies. Consumers are increasingly seeing the benefits of using bitcoin, particularly in its privacy and high-security attributes, as when using a virtual currency to make a transaction, the consumer only shares a public key, a sequence of letters and numbers unique to the consumer, and the amount paid to the merchant. Therefore, there is no personal information shared that could make the consumer susceptible to identity theft unlike when purchasing for goods online via credit or debit card.
Additionally, bitcoin can help retailers further expand their global audiences, as the e-currency is a borderless currency, allowing consumers to purchase items without converting into local currency, which could potentially boost retailers' sales. One of the world's largest retailers, Walmart, is currently in the process of trialling blockchain, the underlying technology behind bitcoin, which could propel the retailer to actually use the digital currency in the future. As the technology evolves and becomes more mainstream, retailers may need to meet consumers' demands and start to adopt the cryptocurrency.