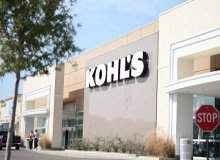 Amazon introduced its Dash Button in the UK, enabling Prime members to easily reorder household items.
Everyday essentials such as cleaning supplies, pet food and laundry products can be selected via the Amazon App and reordered using the Dash Button.
The device is currently available with a wide range of brands, including Air Wick, Andrex, Ariel, Brabantia, Fairy, Finish, Gillette, Huggies, Johnson's Baby, Kleenex, Listerine, NESCAFÉ Dolce Gusto, Neutrogena, Nicorette, Olay, Pedigree, Philips Sonicare, Rimmel, Vanish, Whiskas and Wilkinson.

Sainsbury's is to extend Argos digital concessions to more than 20 stores by the end of the year, which will take its total in-store Argos outlets to over 30.
This move comes after the recent £1.4bn takeover of Argos and Habitat owner Home Retail Group by the UK supermarket chain.
Sainsbury's stated that customers can access more than 90,000 products under one roof with the addition of the Argos concessions in supermarket outlets.

Global home furnishings retailer IKEA completed the installation of a solar panel atop its store in Memphis, US, which is scheduled to open later this year.
Once commissioned, the project is expected to become the largest solar rooftop array in the state of Tennessee.
Consisting of a 1.46MW system, the 250,657ft² solar array has been built over the store using 4,424 panels. These would produce around 2,000,000kWh of electricity annually.

A consortium comprising Authentic Brands Group (ABG), General Growth Properties (GGP) and Simon Property Group (SPG) finalised the acquisition of Aéropostale.
ABG owns a global portfolio of fashion, sports and entertainment brands, while GGP and SPG are retail real estate companies.
Aéropostale is specialty retailer of casual apparel and accessories, with a focus on young women, men and children.

Experiential commerce agency SMITH partnered with digital content, commerce and marketing management platform provider Episerver to help brands create personalised and immersive commerce experiences.
This partnership will see SMITH's digital commerce leadership in strategy, experience design, architecture and platform development combined with Episerver.
Combining content, commerce, and multichannel marketing, and predictive analytics in a single platform, the Episerver Digital Experience Cloud works full-circle for businesses online from intelligent optimisation and lead-generation through to conversion and repeat business.

US-based Rutter's Farm Stores collaborated with omnichannel solutions provider NCR for its OPTIC outdoor payment terminal to reach its increasing customer base.
Rutter's Farm Stores offers petroleum and food services at 65 sites, and has been an NCR partner for more than a decade.
NCR OPTIC is a modular, self-service solution that accepts a range of payment options in its standard configuration. It is available in two different sizes.

Specialty department store chain Kohl's is to open a new e-commerce distribution centre in Plainfield, Indiana, US, to support omnichannel fulfillment.
Expected to open next year, the 937,000ft² e-commerce distribution centre will improve the chain's ability to fulfill its online purchases and serve customers.
The company stated that it expects to hire around 300 full-time and 600 part-time employees for the upcoming facility in a three-year period starting from next year.
Kohl's currently has more than 1,100 stores across 49 states.

US-based retailer DICK'S Sporting Goods announced plans to open three stores in Texas, Washington and Mississippi this month.
The retailer will open stores on 16 September at The Shops at Dakota Crossing in Washington DC; at Oxford Galleria II in Oxford, Mississippi; and at Longview Mall in Longview, Texas.
The stores will feature NIKE and Under Armour shops, athletic and outdoor apparel and the latest equipment for team sports, fitness, camping, hunting and fishing.

US-based fashion specialty retailer Nordstrom Rack announced plans to open a store at The Village at Totem Lake in Kirkland, Washington.
Owned by CenterCal Properties, the 35,000ft² store is slated to open next year.
Nordstrom Rack at The Village will be located along Interstate 405, and is accessible through NE 124th Street, which is a major east-west thoroughfare.
This will be the seventh Nordstrom Rack in western part of Washington.

Software .jpg" />
Germany-based Software AG is to partner with Detego to provide retailers granular insights into their inventory through a suite of software programmes.
Through the Detego suite, retailers can get real-time item-level location in the store, backroom or the warehouse, a hands-free RFID system, and detailed analytics and reporting.
Software AG will integrate this suite through its ERP and CRM systems, as well as offer IT infrastructure.
Detego claims that in partnership with Software AG, it can provide fast and cost-efficient in-store software deployment for retailers.