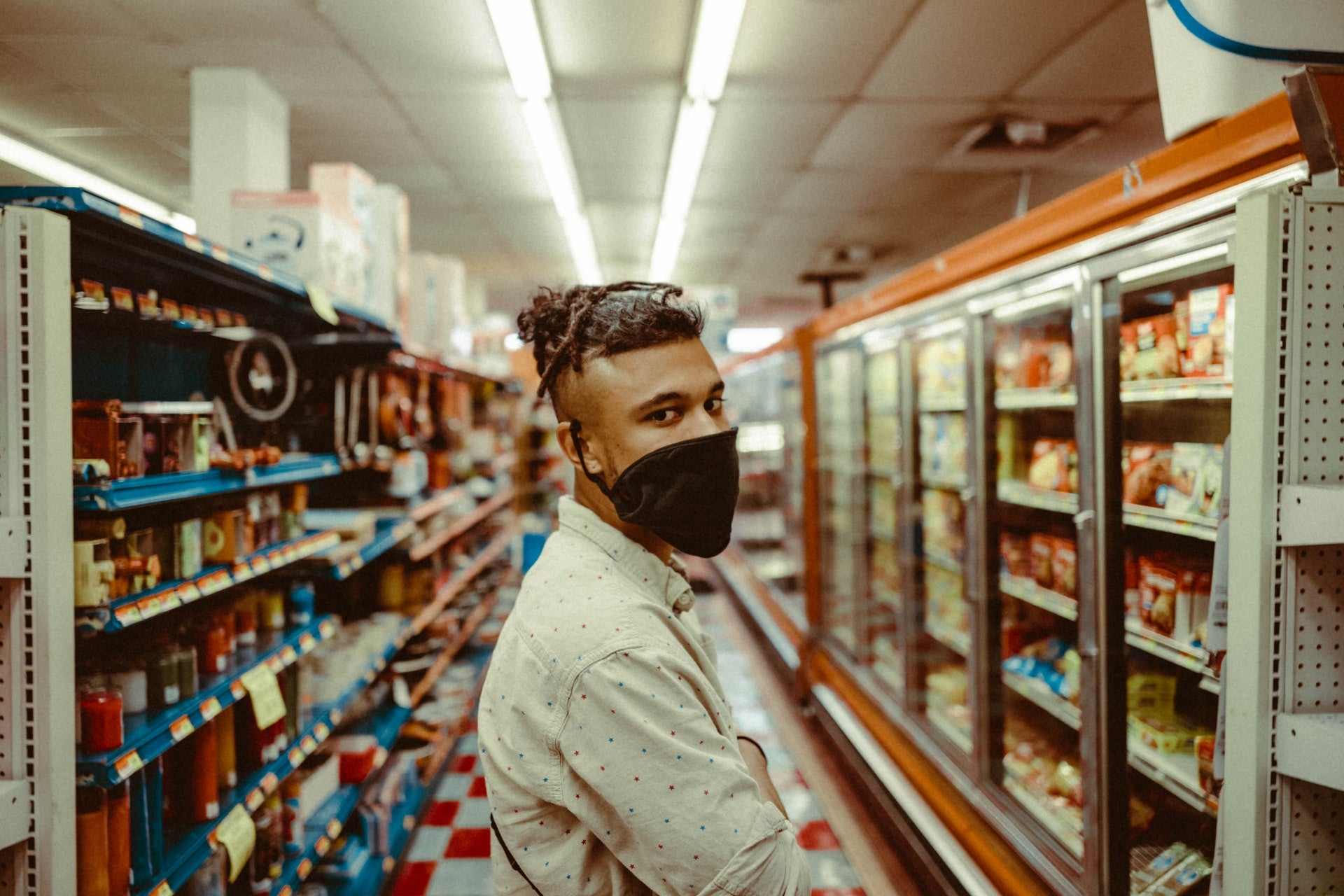 Multinational product led digital corporation Cognizant Europe VP and head of products and resources Rohit Gupta tells Retail Insight Network about how much of a threat online competitors pose to supermarkets and what supermarkets can do to retain brand loyalty.
Toward the latter half of 2020, we saw the competition between Amazon and the big four UK supermarkets heat up, with Amazon announcing it would begin to offer free grocery delivery to millions of customers in a massive expansion of the company's Fresh food service. Traditional grocers evidently began to feel the heat, with Tesco later announcing it would be adding free delivery to its Clubcard Plus loyalty scheme and Marks and Spencer announcing itself as the new supermarket partner of Ocado.
Now lockdown 3.0 is upon us in the UK and competition is only set to increase. Already we have seen the incumbent supermarkets struggle to keep up with yet another surge in online demand.
On top of this, consumer demands are constantly shifting. While some years ago price was a top concern for customers, the ability to purchase environmentally friendly and sustainable produce is becoming much more important in consumer decisions when it comes to choosing where to get their grocery shopping. Alongside this, convenience is even more of a priority, as we have all come to expect as near to immediate availability of whatever and whenever we desire.
So as traditional supermarkets look to keep up with rapid changes in consumer behaviour and expectations, how can they also compete against the digital natives?
Digital natives
The knock-on impact of the pandemic could lead to a permanent change in shopping habits. Firstly, many senior citizens are likely to have become accustomed to the convenience of online shopping, and now may not want to switch back to in-store visits – especially as a Covid-19 vaccine rollout is still in development. Secondly, it could also accelerate how people from other age groups explore alternatives, such as Amazon Fresh, moving them away from the traditional supermarkets, many of which did not have the capacity to meet their needs during lockdown.
This period has certainly amplified the importance of digital and the necessity for the industry to provide a secure, reliable, accessible and user-friendly online offering for customers, with a wide variety of products to choose from, a good customer experience and speedy delivery service.
Shifting customer behaviours
While historically supermarkets have sought to compete on price, the introduction of price matching and discount stores such as Aldi and Lidl, alongside an increasing demand from customers for quality produce, has meant the major supermarkets have had to work even harder to entice customers to shop with them.
Part of this is a growing demand for goods that are produced and sourced sustainably and ethically. Awareness of these issues has grown to such an extent that soon, beyond just offering environmentally-friendly marketing campaigns for consumers to buy into, it will in fact be a legal requirement for supermarkets to be able to prove that their produce does not contain certain ingredients such as palm oil, in an attempt to save tropical rainforests.
Three ways traditional supermarkets can keep up
The solutions to overcoming digital competition and changing consumer demands go hand in hand and heavily rely on the introduction of modern technology, and there are three main areas traditional supermarkets need to address, including:
Transparency and agility are key
In order to meet consumer expectations, supermarkets need to take steps to ensure their supply chains do not exploit the environment or the people that work in them, and that they are agile enough to keep up with demand. This requires transparency for the customer, and there are many ways this can be done – for example, some supermarkets such as Morrisons have purchased their own farming land. Rather than using huge, expensive, out-of- town warehouse sites, supermarkets could consider converting smaller, local retail stores into 'dark stores' exclusively for storage, which can then ensure faster local deliveries in order to keep pace.
It is not all about the front office
Although most traditional supermarkets have a competitive online presence, they are still running on legacy systems with new technology built on top, which must compete with those of digital natives. These new competitors have been able to build their systems from the ground up using the best-in-class modern technologies more suited to the digital world. This means traditional supermarkets must work harder to create a connected customer experience as systems are often siloed. Modernising these systems should be a top priority, and a big part of this will be completing the transition to the cloud to become cloud native.
Creating a seamless physical and online experience
Despite a rise in online shopping, for many, visiting physical stores will remain important, especially once the hygiene risks reduce and the growth rate of the Coronavirus has lessened. This is because, for many people, grocery shopping is enjoyable, for example because they want and are able to test fresh produce before buying it. Incumbent grocers therefore need to use their physical stores to their advantage by creating a better in-store experience. This might involve implementing scan and go shopping, which offers a convenient way to shop without customers having to come into contact with staff at the checkout. Therefore, when updating their back-end systems, supermarkets need to create not only a good in-store experience, but one that is seamless across both online and in-store.
Finding a path through the uncertainty
A few months ago, digital competitors seemed to pose less of a threat to the incumbents, but the pandemic has greatly benefitted them and given them the opportunity to expand, adding to an increasingly challenging landscape for traditional supermarkets. The traditional supermarkets need to play to their strengths – hard-won and long-term brand loyalty, and the physical in-store experience – but now place modernised technology at the heart of their operations to remain competitive in years to come.