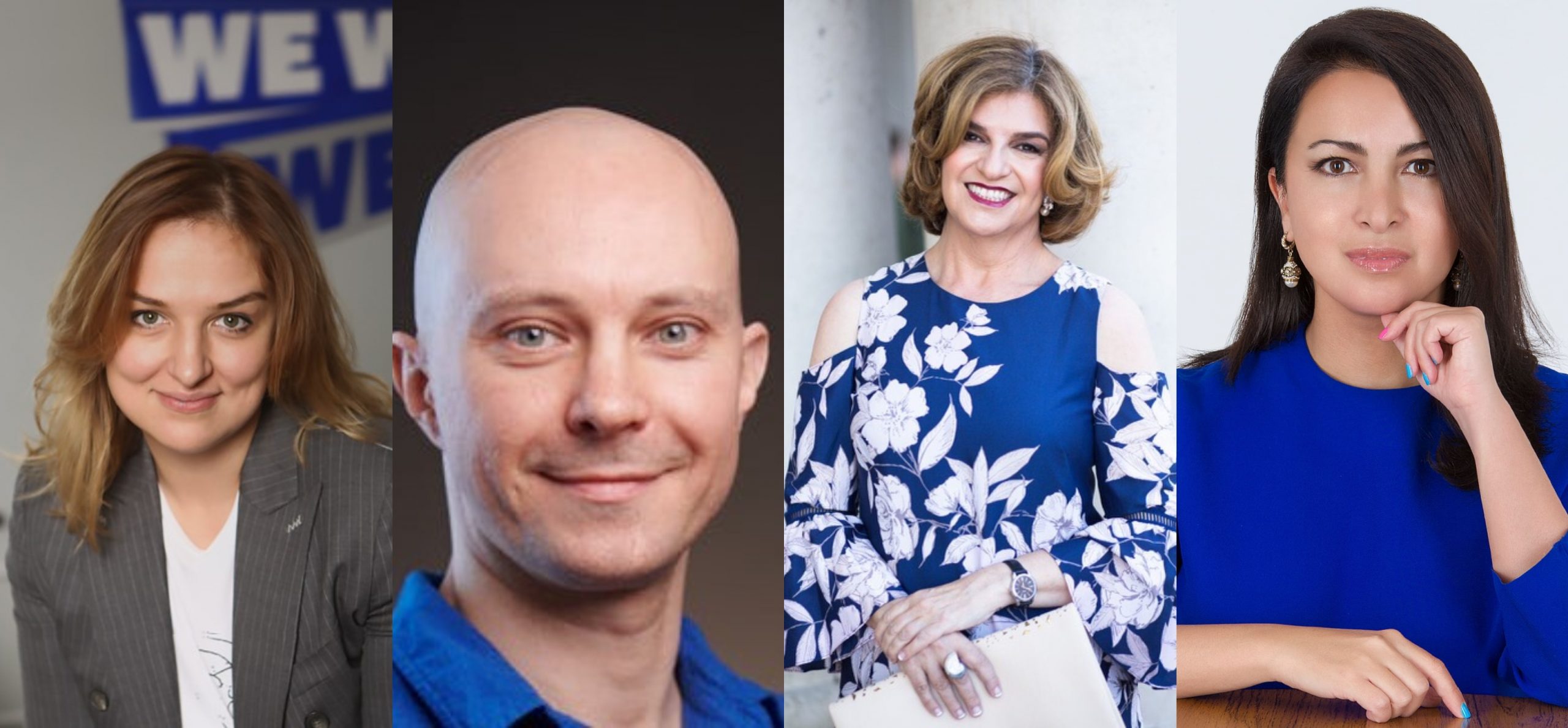 Unicorn companies are privately held startup businesses valued at a minimum of £1bn. For example, TradeGala – the B2B online marketplace – is a retail unicorn and an online B2B fashion marketplace which specialises in e-commerce.
Retail Insight Network talked with retail unicorns in collaboration with TradeGala, to see how their businesses have been affected by the Covid-19 coronavirus pandemic and what their future plans entail.
We asked all the retail unicorns the same question: "How has your company handled Covid-19?"
Digital Horizon: "Now is the best time to lay the foundation for future unicorns"
Digital Horizon is an international investment company that combines a venture fund and a venture builder. The Digital Horizon venture fund invests in early-stage start-ups that have working products and promising solutions for the financial industry, e-commerce, education and enterprise software.
Digital Horizon venture builder managing partner Irene Vaksman said: "The pandemic has lasted long enough to create a shift in consumer and business behaviours, to create a different set of needs that have to be fulfilled with a wider set of solutions than those existing today.
"Now is the best time to lay the foundation for future unicorns. It's the opportunity for early-stage companies and their founders with a deep understanding of the unresolved issues and experience to drive this change.
"We feel that the retail segment, especially small and medium players, forms a great grazing ground for a supply-chain finance unicorn. Covid-19 allowed [us] to re-evaluate and re-prioritise product roadmaps towards even more automated solutions.
"I wouldn't say that the strategy for big players as well as early-stage startups has changed. It actually became much clearer – we need to move even faster."
Factorin: "Covid-19 accelerated Factorin's growth."
Factorin is a blockchain-powered trade finance platform based in Europe and Russia. Companies that use Factorin's service include retail chains Dixy and Magnit, as well as banks and other organisations.
Factorin CEO Andrei Maklin said: "Covid-19 has accelerated Factorin's growth. More than US $100 million was funded on the Factorin platform in April 2020 alone and the volumes have been growing since. Covid-19 has accelerated the shift to digital finance solutions.
"Working closely with the retail industry, Factorin could foresee this shift to digitalisation in trade financing. The platform has literally transformed the highly competitive trade finance market (by) outperforming legacy technology. Today, the platform has more than several hundred active users."
Ruby Has: "We have seen expansion across all areas."
Ruby Has is a national distributor and a fast-growing e-commerce fulfillment company. The company was founded seven years ago and provides an enterprise-level end-to-end supply chain ecoystem to omni-channel brands.
Ruby Has president Esther Kestenbaum said: "During this time of Covid-19, Ruby Has have seen expansion across all areas – number of clients, their order volume and warehouse square footage. So, we have had to expand both our warehouse and corporate office staff. But, we know that this is also an uncertain time which can cause added worry for the protection and handling of clients' products and those responsible for them day-to-day.
"Our biggest priority is providing our clients and staff peace of mind and assurance that we are working diligently to maintain a safe and sanitised environment that can keep up with demand across all of our facilities. There have been a variety of new cleaning procedures and precautions that we have implemented."
When asked about plans for the future, Kestenbaum said: "The Pandemic has compressed ten years of e-commerce evolution into six months. These newly accelerated behaviors and trends bring so much richness and value to ecommerce that, when the Pandemic ends, they are very likely here to stay."
TradeGala: "We're looking to the future with a positive outlook as we work together to succeed."
TradeGala – 'The B2B online marketplace', CEO Mina Melikova said: "As a business owner, you try to prepare for every eventuality, but I don't think anyone could have seen the current crisis coming or the scale with which it would affect businesses globally. We had to move quickly to adapt to the situation, reassessing our processes, slowing things down and working closely with our suppliers and providers to make sure that no-one was left behind.
"The community spirit within the industry has surprised me more than anything, as companies have really pulled together to overcome the difficulties we all face. Sales have obviously been affected, but traffic has been improving since June and we're looking to the future with a positive outlook as we work together to succeed."
Melikova noted that it is vital for businesses to "keep implementing new ideas" in "turbulent times" by planning for the future and building a strong foundation. She added that the fashion industry, in particular, has changed drastically due to the Covid-19 coronavirus pandemic.
She explained: "It's clear the fashion industry has changed completely, as has customer behaviour, and we need to make sure we fully understand our customers' changing priorities in order to give them what they want, how they want it.
"We're listening closely to our audience to make sure we stay relevant and in tune with their needs, and we're investing both time and resources into the latest technologies to improve our customer journey at every step of the way.
"TradeGala was originally created as a digital platform to smoothly connect new and established fashion brands with buyers from all over the world, but we know that after the Covid-19 pandemic, start-ups will need the support and experience of mentors and industry experts more than ever.
"Part of the TradeGala vision has always been to help young and emerging entrepreneurs make their mark in the fashion industry. This strategy will not change at all and the Covid-19 pandemic has only strengthened our corporate vision to work even closer with industry entrepreneurs."