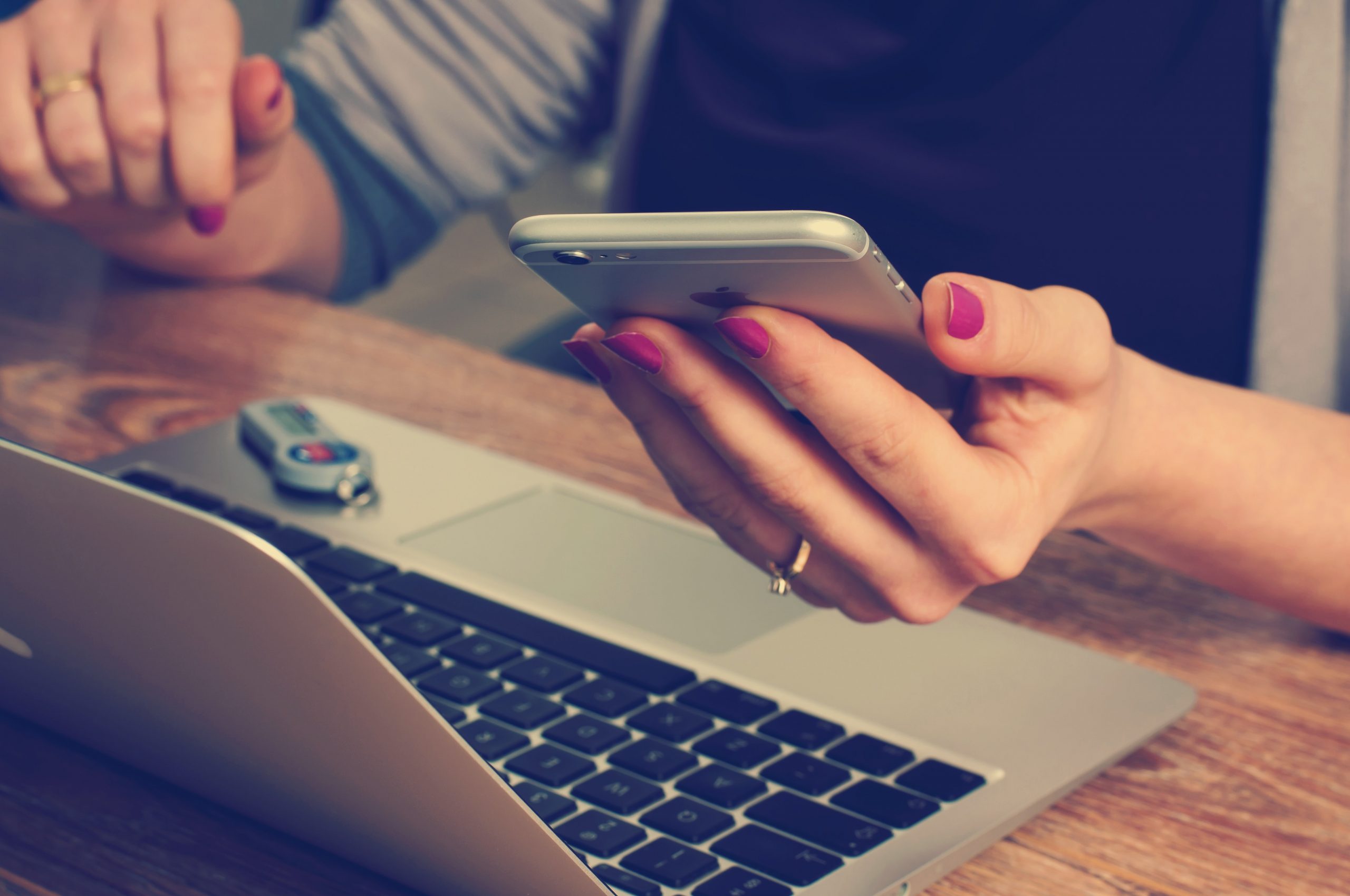 While the last year has been one of the most tumultuous in recent history, with big-name high street retailers like Debenhams and Topshop collapsing, it has also unleashed the pent-up energy and spirit of innovation for which the retail sector is renowned.
Canada-headquartered IoT and business mobility expert SOTI director of sales UK and Ireland, Sarah Edge, tells Retail Insight Network how retailers can connect with the modern consumer and the role that trust plays in a changing retail landscape.
Retailers adapt
Although global retail growth fell by 5.7% and analysts are predicting lost global sales could reach £1.5 trillion due to the Covid-19 coronavirus pandemic, online sales in the UK grew by 46.1% compared to 2019 – presenting both an opportunity and a threat to the sector.
To thrive in this rapidly shifting and evolving market, and respond to these conditions, retailers – both brick and mortar and online – have had to move fast to Covid-proof their operations by investing in technology. But what will customer expectations look like when we emerge from this global health crisis, and are retailers ready for it?
To answer these questions, SOTI recently surveyed 6,000 consumers in markets spanning three continents, as part of its From Bricks to Clicks: State of Mobility in Retail 2021 Report, to understand consumers' experiences, their preferences and expectations for the future.
What emerged is evidence of shifts in consumer behaviour that will transform retail over the coming decade, especially around the issues of trust and customer data.  trust and customer data.
Trust is everything
Trust plays a critical role in the customer shopping experience. Recent research in the US found that 89% of customers would switch brands if a company lost their personal data, and it's not hard to see why. People are quite rightly very protective of their personal information. A lack of trust therefore has serious implications for retailers.
With Covid-19 having rapidly accelerated the transition to e-commerce, retailers are faced with the challenge, not only of digitally transforming at speed, but of doing so in a way that demonstrably keeps customers safe.
SOTI's research found that, internationally, only 45% of consumers feel their data is secure when they shop online. In markets such as Germany and France, this falls even lower to 40%. Almost half of consumers also say they are nervous about trusting smaller businesses with their personal and financial data.
If the retail sector wants to move to a multichannel, always-connected consumer experience, it needs to tackle trust head-on, placing it at the top of their agenda. And it is not just about securing data for online shopping either.
As we move to a more hybrid, interconnected retail experience where the online and brick and mortar worlds are blurred, how much more hesitant are consumers likely to be about connecting their devices in-store if they are already apprehensive about payment and data sharing from their own devices in their own homes?
A data-driven world
To compete in the future hyperconnected retail environment, both in-store and online retailers need to give consumers peace-of-mind that their data and money are safe. They need to be able to offer a distinctive customer experience (including physical safety), considering everything from finding the right product, through payment and delivery, to renewal or returns.
When asked what consumers were expecting in the future from in-store experiences, 62% of respondents to SOTI's recent research said they are expecting safety features to remain in-store after the pandemic, for example, barriers/screens at checkout counters, hand sanitizer stations, or Covid-contact tracing.
Interestingly, just over half of consumers also expect cashless payment features to remain, suggesting the accelerated move towards contactless 'tap' payments, self-service checkouts and scan-as-you-shop systems are here to stay.
Almost a third (31%) of consumers said they would like sales associates to use mobile devices that allow them to purchase items on the sales floor instead of at the cash register, with a quarter (24%) saying handheld or cart-mounted devices to check inventory availability and pricing would provide a better in-store experience.
What interests consumers?
What is clear is that after safety, consumers are most interested in faster and more efficient shopping experiences. Mobile technology means more than just devices in the hands of your employees, though. With an integrated business-critical mobile strategy, mobile technology can enable retailers to:
Drive traffic to their online properties and footfall to their brick-and-mortar stores, using intelligent mobile engagement.
Create an integrated in-store experience using mobile technology that communicates with in-store access points, digital signage and more.
Build personalised mobile online and in-store experiences using technology which consumers can trust and builds brand confidence.
Capture, store and process online and in-store data from mobile devices in a way that is both compliant and enables a data-driven customer experience.
Giving customers what they want
One of the most intimate relationships consumers have is with their smartphone. Retailers can tap into this relationship. But to do so, they need systems and solutions which are intelligent, dynamic, and secure enough to help them understand what customers want, at the same time as easily accommodating changes and updates, as market shifts require.  changes and updates, as market shifts require.
The retailers who succeed in doing this will be the ones that thrive in the next decade and dominate the future retail landscape. Those that don't risk being left behind, the latest casualty of the rapidly evolving retail landscape.