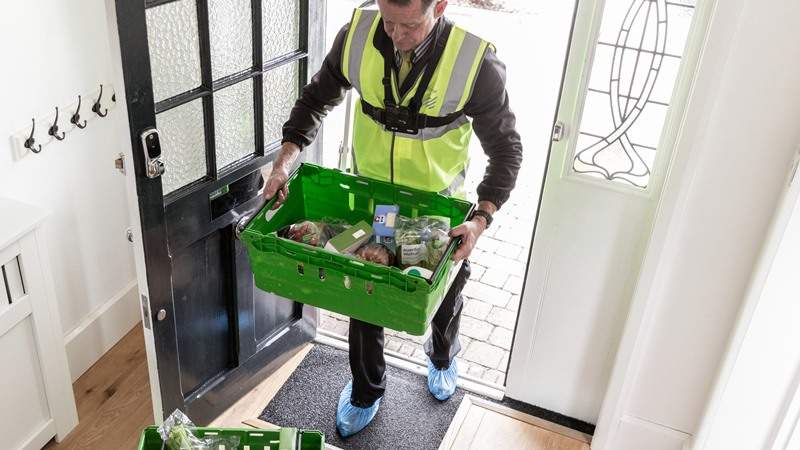 Swiss luxury goods group Richemont entered a global strategic partnership with Alibaba Group to tap China's online luxury market.
The collaboration means online luxury fashion retailer Yoox Net-A-Porter Group (YNAP) and Alibaba will form a joint venture (JV) to introduce two mobile apps for YNAP's Net-A-Porter and Mr Porter brands in the country.
Alibaba will also offer technology infrastructure, marketing, payments, logistics and other support.
---
US-based Differential Brands Group completed the acquisition of an interest in the North American licensing business of Global Brands Group Holding (GBG) for $1.2bn.
The completion follows DFBG's announcement in June that it signed a definitive purchase agreement to acquire a significant stake in GBG's business.
In line with the transaction closure, Differential Brands also changed its name to Centric Brands to represent itself as a lifestyle brands collective platform.
---
Debenhams revealed plans to close up to 50 underperforming stores over the next three to five years as part of efforts to generate cash, reduce debt and reshape store estate.
The UK department store chain will focus on future investment in up to 100 stores and develop a new lower-cost approach for 20 stores.
According to the retailer, the comprehensive review of store portfolio will address structural challenges and drive profitable growth.
---
Grocery store company United Natural Foods (UNFI) concluded the acquisition of US-based supermarket chain Supervalu for approximately $2.9bn in cash, including the assumption of outstanding debt and liabilities.
UNFI closed the deal following the satisfaction of all closing conditions, including approval of Supervalu shareholders and a receipt of all necessary antitrust approvals.
UNFI chairman and chief executive officer Steve Spinner said: "We will take the best from both businesses to create North America's premier food wholesaler with significant scale, reach and choices for our customers.
---
The Court of Appeal for the UK declared that British supermarket chain Morrisons is legally responsible for the data breach that affected thousands of its staff.
The supermarket chain would be required to pay a heavy compensation to 5,518 claimants, whose personal information was leaked on the internet.
On 12 January 2014, a senior IT auditor in Morrisons' employment Andrew Skelton leaked payroll data of about 100,000 employees on the web.
---
New Look Retail Group accounced its intention to close its remaining 120 stores in China by the end of December.
The decision comes after the company's board revealed its decision to exit the retail business, New Look Commerce Shanghai, in the country.
In a statement, the British fashion retailer said that the decision was reached due to low performance, fewer sales and profitability despite substantial investments in the business.
---
US retailer Sears Holdings, along with its subsidiaries, filed voluntary petitions for relief under Chapter 11 of the Bankruptcy Code in the US Bankruptcy Court for the Southern District of New York.
The company aims to establish a sustainable capital structure, continue streamlining its operating model and grow profitably through this move.
Sears has also received commitments for $300m in senior priming debtor-in-possession (DIP) financing from its senior secured asset-based revolving lenders. It is also currently negotiating with ESL Investments for an additional $300m subordinated DIP financing.
---
Global retailer Walmart revealed plans to acquire intimates online retailer Bare Necessities in a move to expand its US eCommerce portfolio.
The deal adds Bare Necessities to its portfolio of digital brands, including Bonobos, Modcloth and ELOQUII.
Walmart US eCommerce Fashion head Denise Incandela said: "As we continue to build our assortment, we are also focused on bringing on the right talent and expertise to drive our fashion business.
---
US-based speciality retailer Mattress Firm, along with its subsidiaries, filed voluntary Chapter 11 restructuring in the US Bankruptcy Court in Delaware.
The restructuring plan will allow the retailer to implement a pre-packaged plan of reorganisation and offers new financing opportunities to support the business.
Mattress Firm also plans to close 700 economically inefficient store locations as well as pay all trade creditors in full for goods and services provided.
---
British supermarket chain Waitrose & Partners piloted a new delivery service in London, 'While You're Away', to deliver groceries into customers home while they are out.
The retailer is currently testing the service with 100 customers located within the vicinity of its dotcom fulfilment centre in Coulsdon, south London.
Leveraging smart lock technology from Yale, customers need to set a temporary access code for the lock to provide access to a Waitrose delivery driver.