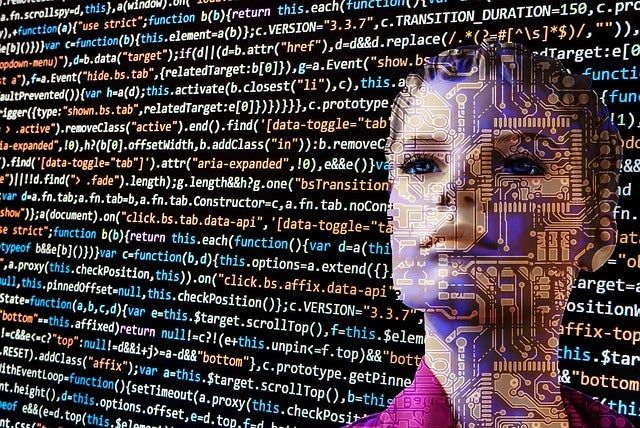 Stores are becoming more aware of advancements in technology; with an increase in consumer demand for easier ways to shop through digital platforms or in-store, retailers have to keep up with the growth in personalisation in retail.
Personalisation in retail
Using intelligence centre analysis from GlobalData, Retail Insight Network looks at what types of new technology retailers are using to engage with consumers, from facial recognition to personalised designing, from omni-channel stores to new concept stores.
Facial recognition
The use of facial-recognition and behaviour analysis technologies in stores gives retailers the ability to track customers' movements and behaviour in real-time and give them a personalised shopping experience. At the moment, according to Gen Market Insights, China is set to be the biggest player in facial recognition technology as both a consumer and provider.
7-Eleven, one of the largest convenience store chains, is collaborating with US technology firm Remark Holding to introduce a facial-recognition and AI technology in over 11,000 stores in Thailand. This advancement in technology is expected to help the retailer understand customer behaviours, analyse them, and provide an enhanced shopping experience.
This type of personalisation in retail can obtain information on in-store traffic, track the emotions of customers, monitor product volumes, recognise loyalty members, and suggest products to customers as they walk through the aisles. The data is then analysed to come up with advice and solutions for consumers with real-time personalised discounts, product information, and recommendations adding to the overall shopping experience.
Omni-channel
Consumers are increasingly using omni-channel approaches when they plan purchases, according to the 'Future Shopper 2019' report on e-commerce by global digital agency Wunderman Thompson. There is a high demand from consumers for mobile shopping and more than $500bn of overall e-commerce sales in China are being made through mobile apps.
Lane Crawford, a luxury brand based in Hong Kong, launched a mobile app to provide consumers with a 360-degree shopping experience through a digital platform in its stores in Hong Kong and China. The new mobile application, built on MuleSoft's Anypoint Platform, has an API (application programming interface) layer that gives customers access to relationship management and the e-commerce platform.
This personalisation in retail gives consumers an accurate, timely and complete view of the store including shopping history and current shopping loyalty balances. The store uses the API on its website and WeChat platforms to give consumers an omni-channel shopping platform.
Personalised designing
Launching in Oxford Street, London as a pop-up shop in 2013, the YR store has gone global with outlets in London, New York, Los Angeles, Tokyo and Hong Kong.
Using personalisation in retail, it has introduced interactive touch-screen clothing for shoppers so they can create their own fashion designs using an app. It includes features such as dye-sublimation printing, direct to garment printing, monogramming and more.
The app can be used to create personalised products in-store, online or at live events. Its aim is to help businesses build stronger relationships with their audiences through customisation.
YR has worked with some of the biggest global brands including Ralph Lauren, Adidas, Selfridges & Co, Levi's, Nike, Adidas and Toyota, as well as collaborating with film series Star Wars and offering customised Calvin Klein t-shirts for the Coachella festival.
Direct-to-consumer brand
Cosmetics company L'Oréal launched a direct-to-consumer brand this year, 'Color&Co', offering consumers personalised technology, customisation and advice from professional colourists.
The new brand combines advanced technology with human expertise, customers using 'Color&Co' will get colour results with support from colourist consultation and advice from experts. The technology analyses each customer specifically to their type of hair, where it can decide on a base colour and create a personalised blend. When a specific colour is found, customers can keep the details so they can re-order and subscribe for the personalised colour when they need it.
L'Oréal Technology Incubator vice-president Guive Balooch said: "Beauty consumers are asking us for increasingly personalised experiences, and we saw a real opportunity to innovate in this cornerstone of our business.
"Hair colour results depend on a variety of factors, so it was important to develop highly accurate new technology that could deliver unprecedented at-home shade precision. For the first time, we are able to offer an almost endless variety of colour options for at-home application."
Bridal concept stores
Wedding dress brand Floravere opened a bridal concept store in April this year that gives consumers an innovative retail experience in the US.
Combining traditionalism with technology the bridal concept store gives consumers a personalised shopping experience through its website, Instagram and via text. Brides can pre-select their favourite dresses to be waiting for them when they come to the shop, with personalised details that are made from Floravere's digital questionnaire.
Floravere co-founder Denise Jin said: "With our New York flagship, we've created a retail experience that reflects how our bride actually shops: from IG to IRL. Every detail of the design – from the private bridal styling closet to the in-store retail technology – is guided by an understanding that today's millennial woman has done most of her research on us before she even steps through our doors. This offers us an unparalleled opportunity to craft a truly bespoke and memorable retail experience for each and every bride based on the rich data we have on her before she walks in the door."