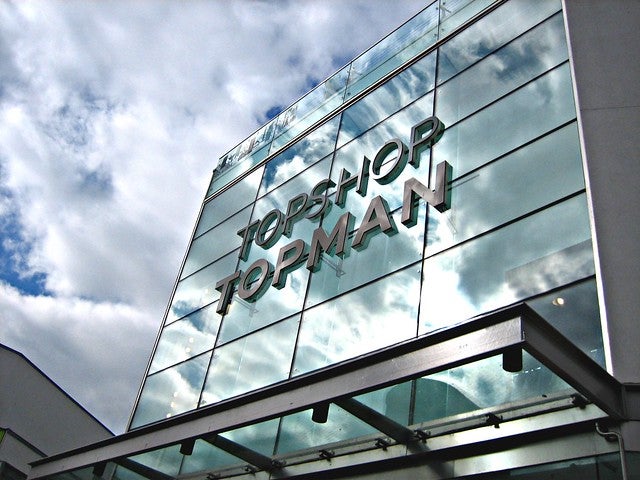 The Covid-19 pandemic has had a damaging effect on the retail industry, with many stores closing down or entering administration. Amongst those to enter administration have been large retail empires such as Arcadia Group, who many had assumed would be safe from the effects of the pandemic.
Retail Insight Network spoke with multinational technology company Cognizant head of products and resources Rohit Gupta to find out how the demise of these large retail empires will affect the rest of the retail industry and what lessons can be learnt.
Jessica Paige: What will be the knock-on effect be of the collapse of recent retail empires?
Rohit Gupta: There are likely to be several ramifications following the collapse of these retail empires. Having already been faced with high business rates, thousands of wages to pay and for many, an overcapacity of stores on the high street, these retailers were struggling well before the Covid-19 crisis.
Now, their store models will see a drastic transformation as their online presence will likely become the dominant sales model. In fact, 40% of Sainsbury's and Argos' sales are already online and it is clear that bricks and mortar retailers will have to (re-)invest in e-commerce to survive.
We can also expect a rationalisation of stores as retailers move from high streets or the big malls to smaller, localised areas that are easier to reach. Conversely, the high street might see increased investment from leisure groups, as retailers try and turn shopping into an outdoor experience rather than a 'chore'.
Ultimately, retailers will do well to focus on changing consumer preferences and the need to enable social distancing measures to ensure their safety.
JP: Should other big retailers and supermarkets be re-thinking their expansion strategies?
RG: Yes, we expect a re-think of not only retailers' expansion strategies but also their merchandising and supply chain plans. We have already seen the likes of John Lewis rethink its expansion strategy in light of the pandemic. As a result, the retailer is shutting down some of its stores and choosing to follow a more experience-based path, alongside diversifying into other areas such as home improvement. We expect this will be a route many other retailers choose to take as well.
Meanwhile, grocery stores will remain solid. However, supermarkets will also need to review their online presence and supply chain in the future as consumers are now much more inclined to do their food shopping online.
For example, a number of supermarkets have entered into partnerships with third parties to strengthen their last-mile delivery services. Others need to follow suit and ensure they have a clear online strategy, suitable delivery options and a robust plan for existing physical infrastructure.
JP: Should retailers be looking to achieve quality or quantity when it comes to their physical stores?
RG: We expect that most retailers will re-consider their store strategies based on either quality or quantity – which they prioritise will depend on their specific offering. For example, fashion retailers are focusing more on online sales and as such reducing the number of physical stores, while the likes of Pets At Home is looking to open 20 additional, smaller shops across London.
Offering shoppers more of an 'experience' is also likely to become a popular operating model for retailers. This means we might see some interesting partnerships between, for example, retailers and leisure companies in the future – a scenario in which the pure purpose of shopping becomes almost secondary.
These strategies will evolve over time with the future of the pandemic continuing to be a key variable. Ultimately, retailers' chosen strategies will depend on where consumer behaviour and preferences sit, post-pandemic.
JP: How long have retail empires been struggling?
RG: Retail empires were already struggling before the pandemic hit; now the pandemic has simply acted as a force that pushed some over the edge quicker than expected.
A number of factors were responsible for these difficulties prior to the pandemic, including high operating costs and rising online sales. Footfall has also been on the down for many years, and this is unlikely to change.
If the remaining retail empires do not want to simply follow suit and fall victim to this changing market, they must act now and realise that creating a competitive e-commerce offering is vital for their future