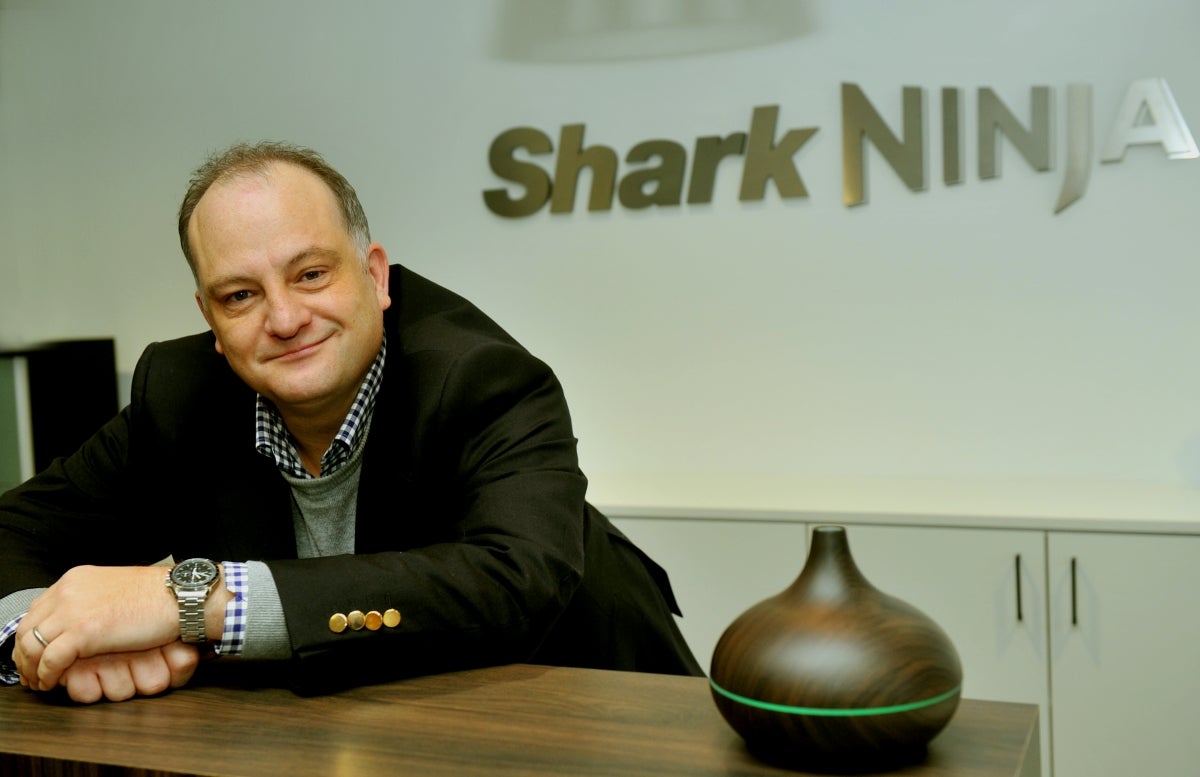 Changing consumer habits have driven the growth of ecommerce for years, however, the Covid-19 coronavirus pandemic has made it vital for retailers rather than a luxury. This has been especially true in England, where the pandemic caused non-essential retailers to close physical stores between March and June and then again earlier this month.
Retail Insight Network talked to home technology firm SharkNinja European president Matt Broadway to find out more about the ecommerce market in England and how the Covid-19 coronavirus pandemic has affected it.
Jessica Paige: Tell me about yourself and SharkNinja.
Matt Broadway: I joined SharkNinja in 2018 as European Vice President. SharkNinja is a world-leading home technology brand, with two sides to the business: our floorcare range which includes steam mops and vacuum cleaners (Shark) and kitchen worktop appliances (Ninja). Founded in Canada in 1995, SharkNinja was predominantly a North American focused business until it came to the UK in 2014. Since then, we've grown at a considerable rate.
JP: How has ecommerce been implemented in your business?
MB: The SharkNinja ecommerce site is designed and runs in-house. All products can be purchased directly from our site and are then shipped to customers from our ecommerce distribution centre in Gateshead. The same goes for our subsidiaries in France and Germany, which also have their own ecommerce sites. Furthermore, we have several retail partners which stock our products such as Curry's, Argos, Amazon and Very.co.uk. Each of these retailers has its own ecommerce site and we engage with our retail partners through their online platforms by providing all the relevant content and marketing materials for each of our products.
JP: You said that "many see ecommerce as a threat in the retail industry", could you explain why that is?
MB: Ecommerce has been on a steady rise for years, but as online retailers continue to absorb a greater share of total retail expenditure, more and more stores have disappeared from the high street. Unsurprisingly, this has caused ecommerce to be viewed by many as a threat.
JP: What has ecommerce meant for the world, especially amid the Covid-19 coronavirus pandemic?
MB: During lockdown, ecommerce has been a saviour for many retailers. With varying degrees of restrictions having been in place for bricks and mortar shops for most of the calendar year, the UK has seen its overall retail sales dramatically decline. In April alone, the nation's first month under a full Government lockdown, sales were down 19% year-on-year.
The saving grace has been ecommerce. This phenomenon, once viewed so sceptically, has been the one glimmer of hope for the retail industry, helping to keep thousands of businesses with an online function afloat.
Unbeknownst to many, the UK holds a world-leading position in ecommerce. The market is the third-largest in the world and forms a significant part of the broader UK economy – in 2019, ecommerce was attributable to 7.94% of GDP.
JP: How have retailers found adapting to online platforms?
MB: Having such an established and successful ecommerce market has been hugely advantageous for the UK retail industry and individual businesses during the pandemic – but the shift to online operations hasn't been easy for all.
Even for firms with an existing online model, new pressures emerged. A primary challenge for all was logistics, to ensure products were in the right place, at the right time, despite the UK's whole logistics system being massively under pressure. Planning teams had to adapt to short cycles, to understand exactly what stock was needed where and to make sure it got there. Yet none of this is possible without a well-developed ecommerce system to prop everything up.
It's understandable that ecommerce has for several years been viewed as somewhat a threat. Yet, if lockdown has shown us anything, it's that the UK should be appreciative for being so advanced in this area. The ease in which businesses can adopt ecommerce models offers them a huge advantage in comparison to other countries not so developed in the online realm, especially in times of hardship such as the pandemic.