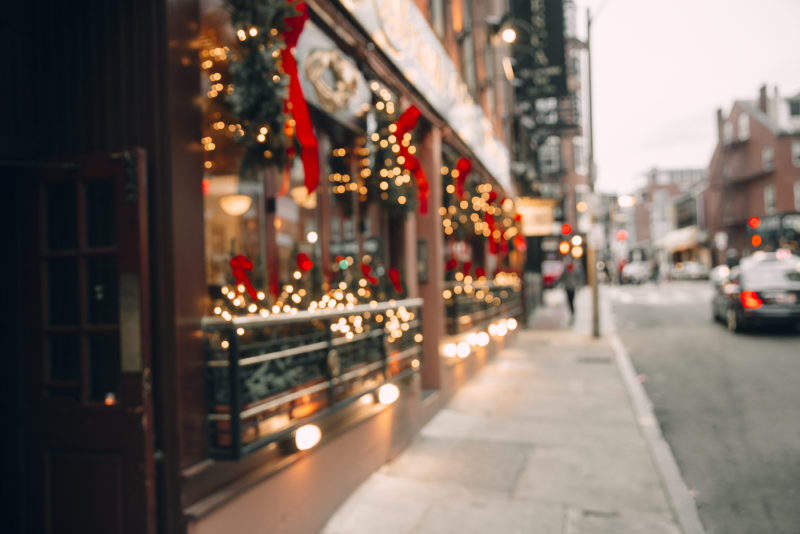 This holiday shopping season has been like no other we've seen before. Covid-19 has impacted how consumers shop – from how much they spend to where and what they buy. For retailers, this has created a lot of uncertainty, heightened by the stress of supply chain disruption and a lack of accurate planning data. 
Our recent research underscores this issue. When asked about holiday shopping expectations this year, 45% of retailers expected an increase in sales. However, in November, we asked consumers across Europe and the US about how much they'd spent this year, and 38% had reduced their holiday shopping budgets.
While this year's holiday shopping season has been difficult for many, it is also a learning opportunity for retailers, exposing emerging trends about consumer shopping preferences during Covid-19, which retailers would be wise to take note of in 2021. 
The cautious consumer
Given the ongoing financial and health crisis, shoppers are being more careful than ever – both in terms of what they buy and how they buy it. Our survey shows that 48% of holiday season purchases were for essential items this year, with consumers prioritising clothing (36%), beauty/personal care products (21%) and electrical items (21%). 
Prudence is also top of mind for consumers, with a decrease in disposable income an ongoing concern for many. A third (32%) of consumers cited discounts as the most influential factor when making a purchase this holiday season, over convenience. 29% of consumers have been persuaded, by a discount, to buy something they hadn't planned to purchase. Price is clearly the biggest incentive for consumers at the moment, and they are prepared to hunt for a bargain. 
Having said this, certain demographics are willing to spend more than others. More than a third (37%) of 18-24-year-olds and 40% of 25-34-year-olds say they saved money since the start of the Covid-19 pandemic with the intention of spending it around Black Friday and the holiday sales period. Consumers in higher income brackets are also spending more this year than previous years, with 24% of those on a salary of £64,000+ saying they planned to spend more this year. 
With these stats in mind, retailers must utilise data analytics to understand the motivations and situations of their target audiences and pivot their sales and marketing strategies to create brand experiences that feel personal, empathetic and relevant.
Omnichannel takes centre stage
Unsurprisingly, online shopping has risen dramatically this year, and this is a trend that is here to stay. 48% of consumers we surveyed say they will shop online more in future, even after the pandemic.
Naturally, this shift to online comes as no surprise to retailers. Our survey shows that 93% took deliberate steps to bolster their online offering for the festive season, including improving their website or ecommerce platform and increasing web traffic capacity.
Interestingly, the survey also revealed that retailers looked at measures to address any downsides to ecommerce that remain – like delivery delays and costs, or the inability to try on items. For instance, 52% of retailers have brought in free delivery and 46% have introduced click and collect services within the last year.
Despite the rise in online shopping, retailers should not neglect the physical experience. We know that 63% of consumers would like to return to their previous shopping habits once the pandemic is over, with 59% stating that they miss shopping in-store.
For retailers looking to maximise their sales as we look to the new year and beyond, this means that optimising the omni-channel experience for shoppers is more important than ever. Retailers must continuously review and improve their ecommerce offerings, as well as cater to consumers' heightened health and safety concerns in-store.
In addition to touchless payment options, which have been introduced by 43% of retailers, they should also be looking towards new digital offerings such as in-store navigation apps to reduce unnecessary movement, or digital shopping assistants to minimise human interaction.
Providing superior last mile delivery services
We know that consumers will switch to a competing retailer or brand if it offers a faster delivery service and this demand for speed will only grow as we settle into the new normal. Retailers must find a way to meet consumer expectations while ensuring that delivery models remain sustainable.
Here, investment in innovation is critical. While solutions like drones and autonomous vehicles are unlikely to play a part in the next year's strategy, retailers should consider technologies such as warehouse automation, dark stores, and delivery partnerships to enhance order fulfilment capabilities.
Looking to the future
2020 has been a year of extraordinary disruption, but we have also seen significant resilience, creativity and innovation in retail. With uncertainty likely to continue into next year, retailers need to be forward thinking. Whether shopping returns to the 'old' normal or embraces the new, retailers must continue to innovate and evolve.
The real winners will be those that can digitally streamline their operations and supply chains and provide a consistent and optimised experience across all channels.
By Capgemini global head of consumer goods, Tim Bridges