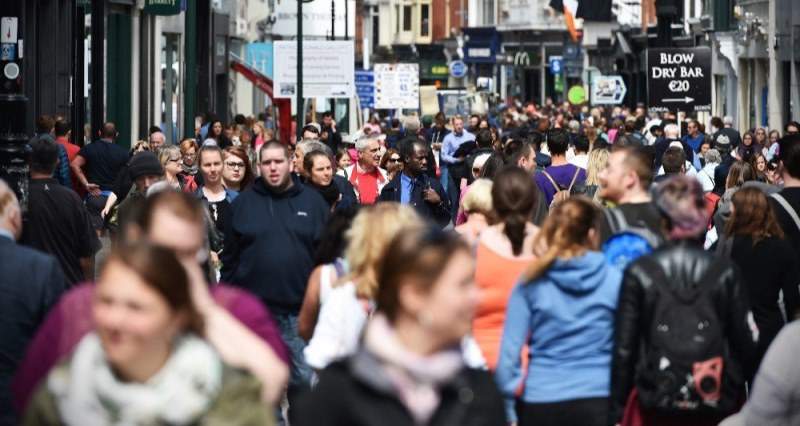 For many, the return of in-store retail symbolises the UK's continued road to recovery. The signs for the sector are good, with early data from UK-based retail intelligence company SPRINGBOARD revealing that in the first week of UK retail reopening, footfall was just 25% lower than in the same week in 2019.
Springboard also found that the first week of post-lockdown brick-and-mortar trading this year was the same level in sales volume that was achieved after two months following the UK's initial lockdown in 2020.
But what does this mean for online retailers who have experienced such a dramatic change in growth over the past year driven by the lockdowns? What can they do to compete with a reinvigorated high street and ensure that online retail is cemented in consumer shopping habits for good?
Software company Oracle NetSuite retail industry principal Zak Rafiq tells Retail Insight Network about what retailers can expect amid increasing footfall and why a direct-to-consumer (D2C) strategy may be imperative in the current retail landscape.
The landscape for online retail remains strong
Of the near 500,000 businesses registered in the UK in 2020, [UK printing retailer] Instaprint research found that most were retail – specifically online and D2C. Those same D2C retailers must invest in positive online experiences and digital marketing, cultivate a loyal customer base and go the extra mile to compete with re-opening physical stores.
A successful D2C strategy can put online retailers in control and offers a tremendous opportunity to drive revenue without the costly overhead associated with physical retail.
An example of this is Petshop.co.uk, which responded very quickly to changing consumer purchasing patterns during the first lockdown. After seeing a 300% increase in orders in the first lockdown, they had to quickly pivot to offer a 'Bottomless Bowl' auto-delivery service to keep up with demand.
This unique service allowed pet parents to choose the food they liked, along with delivery frequency, so they didn't have to carry heavy pet food again. Real-time analytics also enabled the team to stay on top of preferences and demand spikes as they were happening.
This is but one example of a brand making life as easy as possible for customers and responding to their preferences. Why go back to pre-lockdown shopping habits when a faster, easier, and more seamless service has been created for you?
Online retailers can harness inbuilt strengths to stay ahead
The fact that e-commerce and social media are intrinsically entwined has allowed brands to engage directly with customers through virtual means.
Online retailers tend to have a strong understanding of their customer profile and how to communicate effectively with them. This enables retailers to leverage budget-friendly efforts like social media marketing to speak directly with existing customers, while also reaching new audiences.
Home décor site Cox and Cox realised the importance of engaging with consumers on social media through lockdown and is now reaping the rewards.
During lockdown, it achieved 100% year-on-year growth and increased its Instagram following by 70,000 users as it quickly tapped into the demand for home décor. It recognised a clear opportunity and quickly jumped on it.
Habits and preferences have also changed, and digital natives now expect a seamless customer experience, which online retailers can offer. In addition, many online D2C retailers offer free shipping and returns, which increases repeat purchases.
Brands that usually sell to customers in a physical store will need to tie together the online and offline experiences as customer expectations have changed.
It is imperative for brands to learn from each transaction to have a truly successful D2C strategy. No longer is the sole purpose of having an online presence about reaching new customers and accessibility, but also to stay updated with current customers' preferences.
Are we on the cusp of a permanent shift?
The simple answer is yes. A shift towards online shopping has been a growing trend for years, but last year cemented this change in consumer behaviour. IMRG Capgemini Online Retail Results for January reveal that UK online sales grew 74% year-on-year in January 2021, which is the largest rate of growth since the start of the first UK lockdown in March 2020.
A recent report from [independent economics research agency] Retail Economics and [UK bank] NatWest has found that, since the pandemic began, nearly half (46%) of UK consumers have purchased a product online that they had previously only ever purchased in store. The trend has escalated and is likely here to stay.
This also means the opportunity is there for online retailers if they can harness the speed and convenience that has made this channel successful.
It is a well-known adage in the retail industry that customers remember the service a lot longer than they remember the price. The past year has seen retailers adapt their customer experience strategies in a bid to drive new revenue and maintain both a loyal and fast-growing new customer bases.
It will be interesting to see what happens in the months ahead, as consumers return to the high street, but what is for certain is that if online retailers have taken the time to learn from their customers and finetune their D2C strategies, they will enjoy continued success.