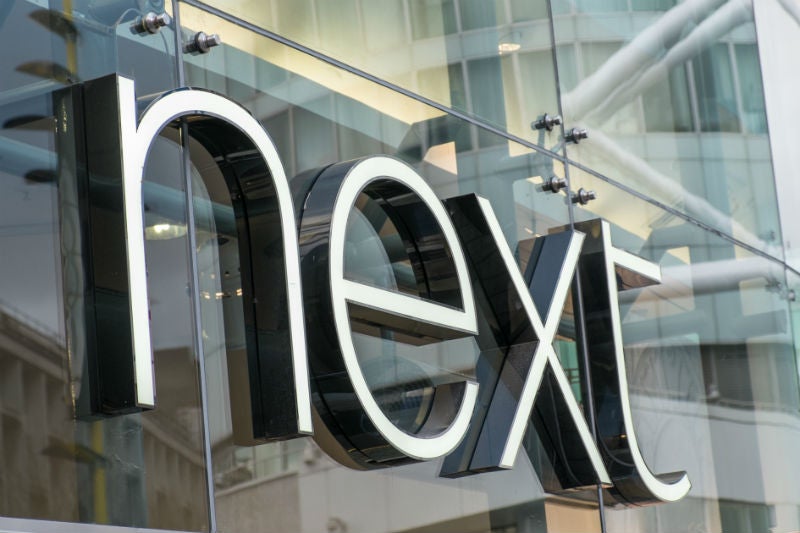 Visits to popular fashion retailers' websites could potentially be a significant contributor to CO2 generation according to new research from UK-based energy switching website SaveOnEnergy.
With online orders surging over the last year because of the Covid-19 lockdown in the UK, SaveOnEnergy said that it was "keen to investigate the extent to which the UK's searches for online fashion retail brands could be harming the environment".
The research looked at the 20 most populated UK cities across the UK and at 25 retailers, including Next, ASOS, Zara, and Shein. The report details which of these retailers are the largest contributors to CO2 production and which city is producing the most CO2 from fashion searches.
Next singled out as biggest website CO2 producer
Retailer Next was named as "potentially the largest contributor to CO2", ranking first among the retailers as the most-searched-for fashion retailer in the UK with 5,100,000 average monthly searches. The report estimated these visits produced 14,127kg of CO2 every month, which is equivalent in emissions to driving 35,055 miles. Each visit to Next's website produces 2.77g of carbon dioxide.
Online retailer Boohoo was the second-biggest producer, with potentially 10,815kg of CO2 emitted per month – equivalent to driving 26,836 miles. Boohoo was also named as the largest CO2 producer per single website visit, generating 7.21g of carbon dioxide from each visit. Boohoo competitor Asos only generates 1.23g per visit.
PrettyLittleThing was found to be the potentially lowest monthly contributor, producing only 142kg of CO2 per month. One visit to PrettyLittleThing's website generates 2.34g of carbon dioxide.
The cities producing the most CO2 from website visits
London was found to generate the most CO2 from fast-fashion retailers with an average of 9,005kg of CO2 produced from website visits per month. For Asos alone, London had an average of 673,000 searches. Birmingham came second after London and Liverpool third.
In ninth place was Edinburgh, potentially producing 601kg per month from searches, and tenth place was Belfast, producing around 597kg of carbon dioxide per month.
How do websites produce carbon dioxide?
When asked how websites produce CO2 and some retailers produce more than others, a representative from SaveOnEnergy told Retail Insight Network that the main factor for websites producing CO2  is energy consumption.
They said: "It can take a lot of energy to load a site and, in turn, host a website; this energy consumption is, in turn, generating CO2 emissions.
"If a website is using fossil fuels to power through electricity rather than a sustainable/renewable energy source, then their emissions would be considerably higher than a website hosted by renewable means".
SaveOnEnergy energy expert Linda Dodge also told Retail Insight Network: "Fast fashion is a serious problem for the UK and the rest of the world, and not just from a production perspective. Small emissions from online shopping soon add up, and this is even more prevalent as consumers shop from the safety of their homes.
"This study revealed a lot of potential problems with online shopping and highlighted why green energy to power or host retail websites could be beneficial in decreasing emissions."