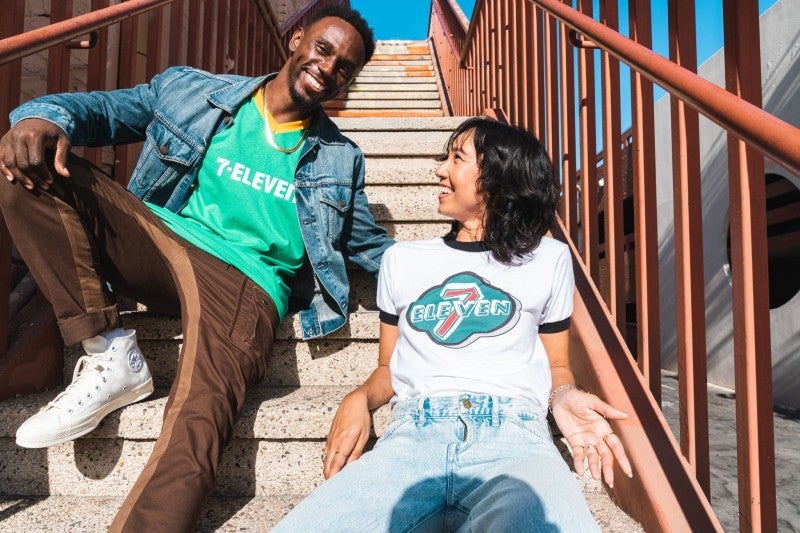 Multinational convenience store chain 7‑Eleven, a part of Seven & i Holdings, has expanded its digital presence by launching an online merchandise store.
The 7Collection shop features 7‑Eleven-inspired apparel and accessories and 'fan favourite' products such as the Big Gulp and Slurpee drinks, which are offered exclusively at the convenience store.
The store offers vintage 7-Eleven T-shirts, hats and unique memorabilia in two collections, namely the Cars of 7‑Eleven and the Slurpee.
The Cars of 7‑Eleven collection includes car decals, a coffee-scented air freshener, a bottle opener keychain, a trucker hat and a 'Where Car' T-shirt.
The Slurpee collection features apparel showcasing both the modern and retro Slurpee logos, as well as accessories and collectibles.
In addition to the two specific collections, 7Collection offers 7-Eleven branded apparel items and accessories, using both the brand's famous green-red-orange colour scheme and specific product logos like Big Gulp.
7‑Eleven executive vice-president and chief marketing officer Marissa Jarratt said: "Over the past 95 years, 7‑Eleven has become more than just a convenience store.
"It's a destination for snacking, a photoshoot backdrop, a music video stage, a haven for car lovers – and an essential staple in our customers' lives.
"We hope this swag serves as another reminder to our customers that we're always here to help make their day a little more awesome."
As part of the launch, 7‑Eleven is offering customers 11% off all 7Collection items for the first seven days.
In June, the convenience retailer partnered with US-based food delivery platform Waitr to expand its delivery options.
As part of the agreement, Waitr, Bite Squad and Delivery Dudes will deliver from more than 700 7-Eleven stores.
Last month, 7-Eleven also tested drone delivery services in Gapyeong, South Korea, in partnership with PABLO AIR.
The pilot of the three-minute drone delivery service is due to run until the end of this year.