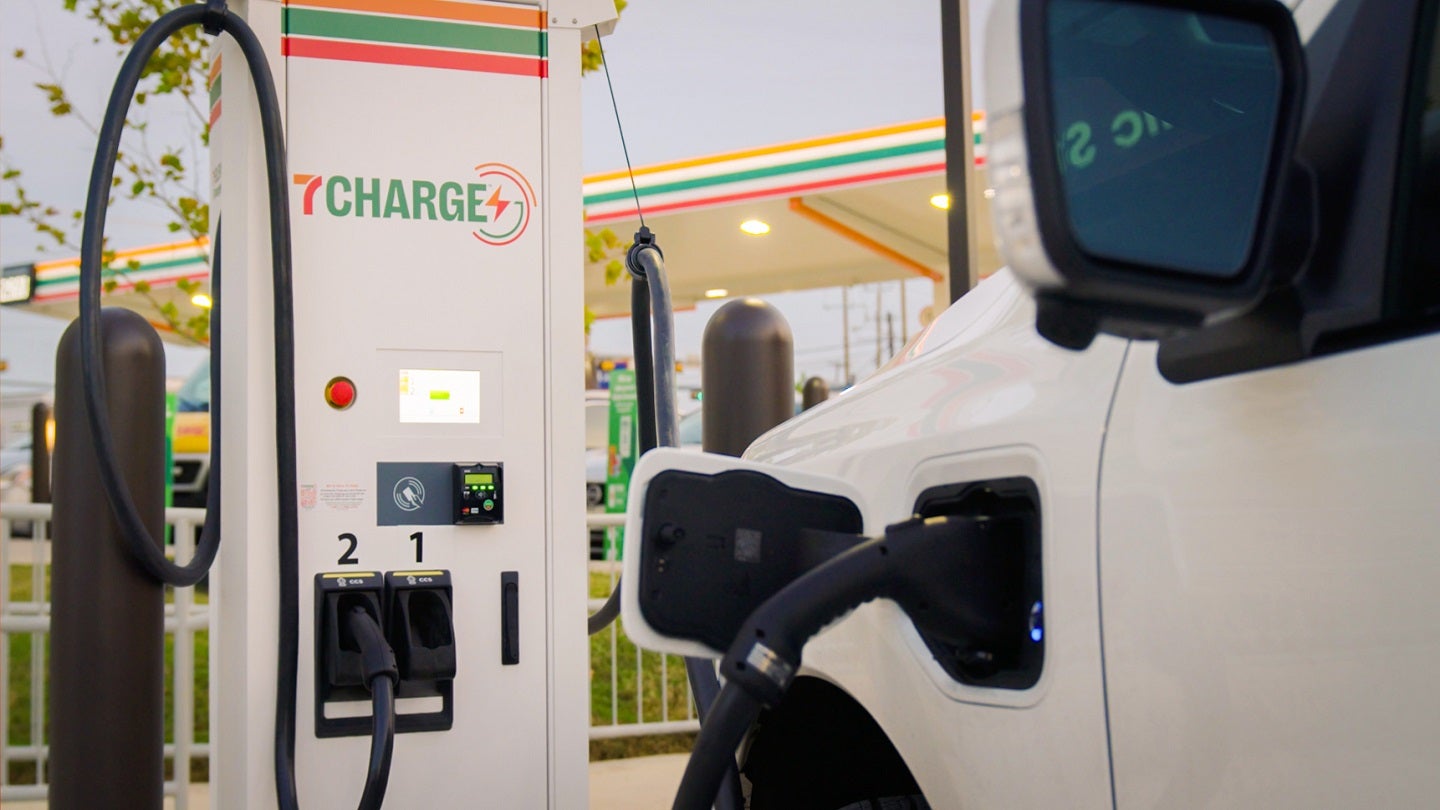 Convenience store chain 7‑Eleven has launched an electric vehicle (EV) charging network and app to address the growing consumer demand for EV charging infrastructure.
Named 7Charge, the proprietary network is being rolled out at some of 7‑Eleven's stores in Florida, Texas, Colorado and California.
The retailer also plans to bring the network to Canada.
The launch is in line with 7‑Eleven's goal to build one of the largest and most widely compatible EV fast-charging networks in North America.
According to the retailer, the 7Charge network will offer EV drivers 7‑Eleven's 'trademark convenience and accessibility'.
Customers will be able to charge any EV provided the driver has a common CHAdeMO or Combined Charging System (CCS) adapter.
The 7Charge app is designed to help customers who are seeking a 'seamless' charging and payment experience.
It can currently be downloaded from Apple's App Store or Google Play,
7‑Eleven president and CEO Joe DePinto said: "For over 95 years, 7‑Eleven has innovated to meet our customers' needs – delivering convenience where, when and how they want it.
"Now, we are innovating once again to meet our customers' where they are by expanding our business to provide EV drivers convenience of the future…today."
Seven & i Holdings subsidiary 7-Eleven is exploring third-party fast-charging network options as it expands its 7Charge network to meet consumer demand.
The company is focusing on offering EV charging service to neighbourhoods that lacked access.
It also plans to offer the service at its family brands, which include Speedway and Stripes.
Earlier this year, 7-Eleven began trading in Israel by opening its first store in Tel Aviv.
Located at the Dizengoff Center Mall, the single-storey store features the retailer's signature retail environment.
7-Eleven's chain in Israel will be a partnership between the company and Electra Consumer Products, a master franchisee of 7-Eleven International (7IN).