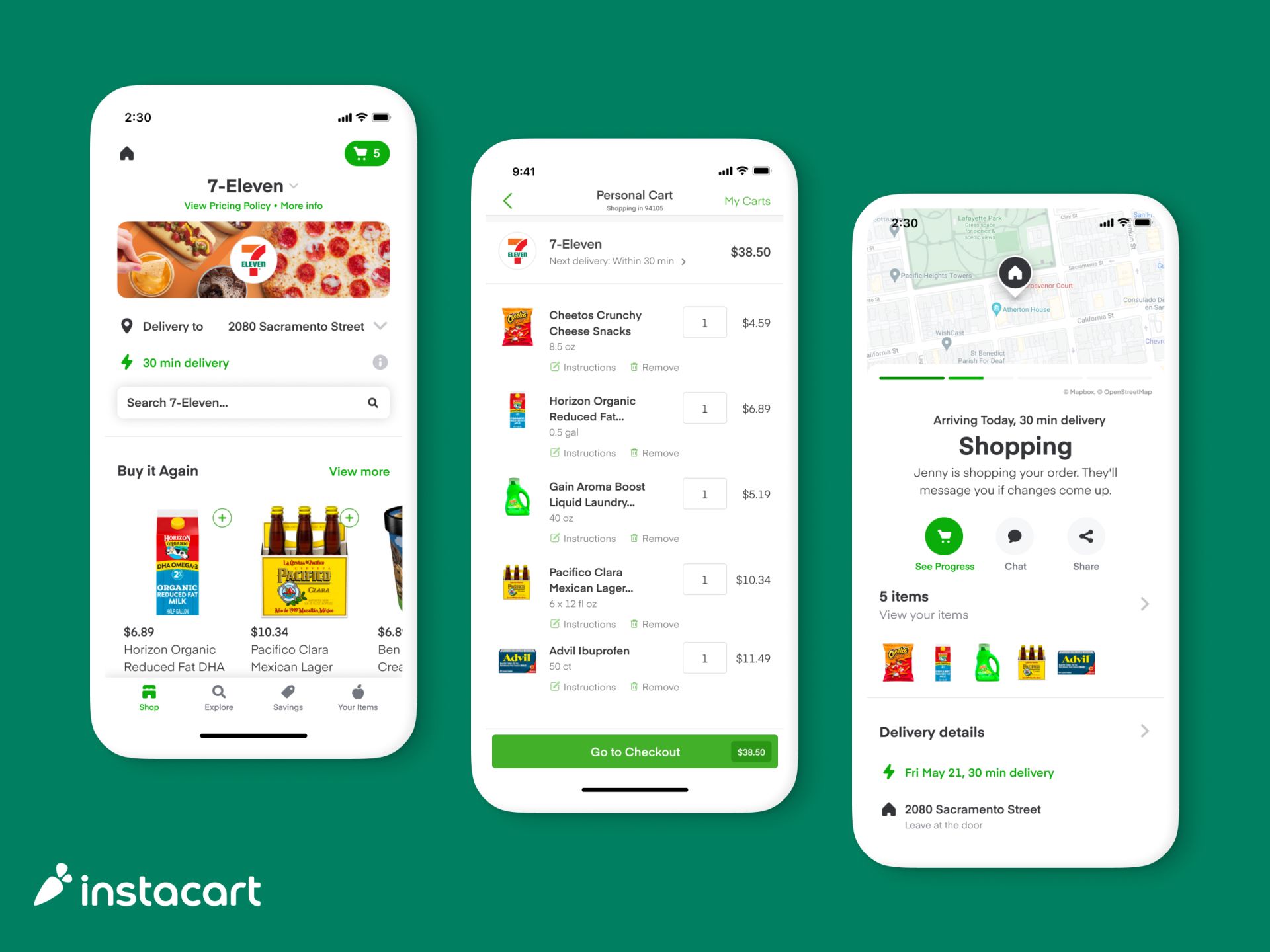 US-based multinational convenience retailer 7-Eleven has expanded its delivery service via Instacart, a North American online grocery platform, to almost 4,000 more stores in the US.
Through this expansion, Instacart's same-day delivery is now offered from almost 6,000 7-Eleven stores in the country, reaching almost 60 million households.
Consumers can purchase essential products including pantry staples, household items, alcohol, snacks, over-the-counter medication, and more.
Products can be ordered from instacart.com/711 or through the Instacart mobile app.
Instacart retail vice-president Chris Rogers said: "As more people turn to Instacart to help put food on their tables, we've seen customer demand for convenience retailers increase over the last year, with convenience orders on Instacart up by more than 350% since last August.
"To meet this growing demand, we're proud to expand with 7-Eleven to almost 6,000 stores and give customers across the country access to thousands of essential goods, which they can now have delivered often in as fast as 30 minutes."
7-Eleven senior vice-president and digital head Raghu Mahadevan said: "7-Eleven strives to be the world's leader in convenience, which means giving customers what they want, when, where and how they want it.
"Customers on Instacart can now benefit from thousands of products to be delivered from a 7-Eleven store to their door in 30 minutes or less."
Last September, Instacart announced plans to launch its same-day delivery service to more than 7,000 7-Eleven stores in the US.
The company initially rolled out the service in more than 750 7-Eleven stores in Dallas, Miami, Baltimore and Washington DC.
Instacart currently delivers to more than 5,500 cities in North America from almost 55,000 stores, working with more than 600 national, regional and local retailers.
In January, the company revealed plans to lay off around 1,900 in-store shoppers working at its facilities across the US.