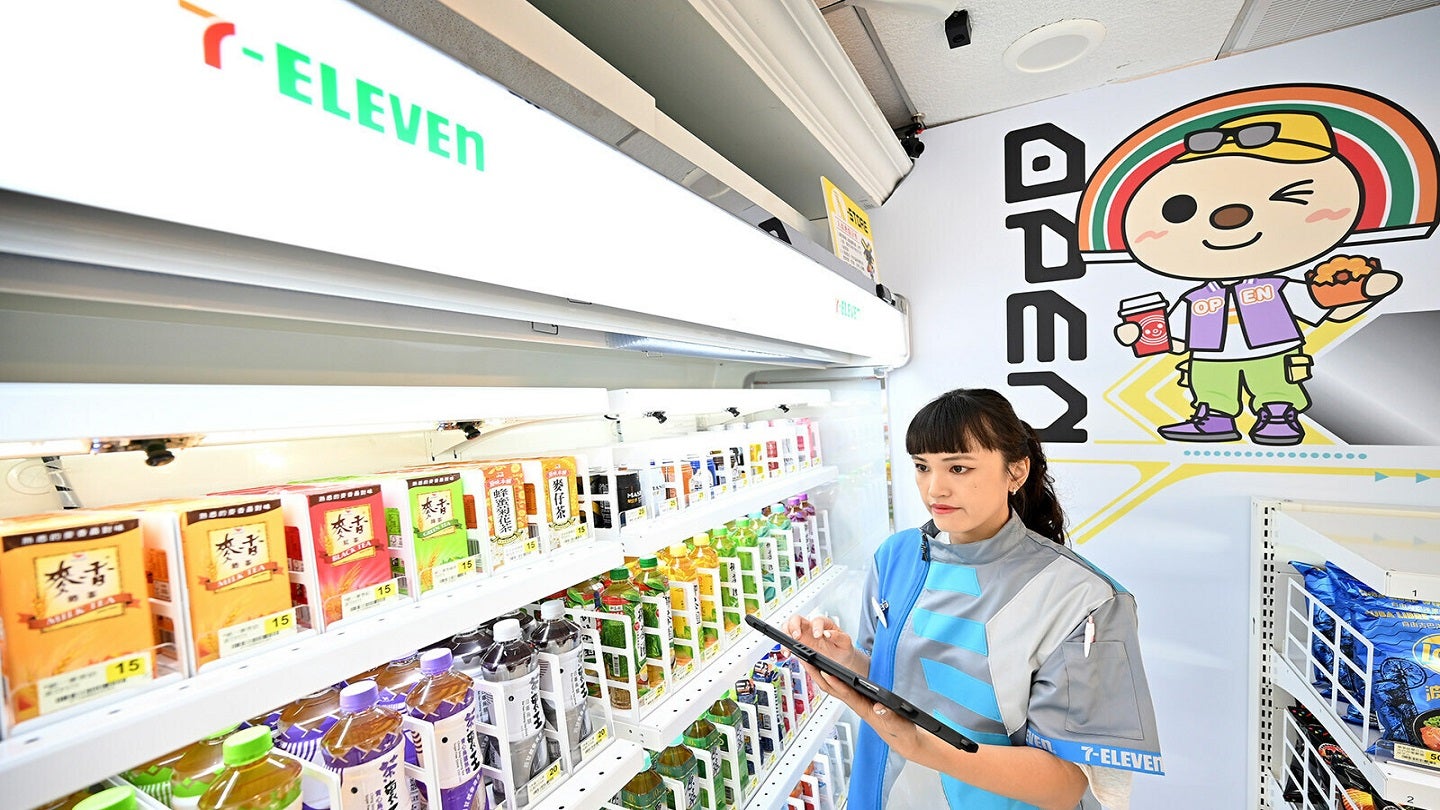 Convenience store chain 7-Eleven has partnered with Industrial Technology Research Institute (ITRI) to introduce a 24-hour uncrewed convenience store in Taiwan.
Known as "X-STORE 7," the new store is situated in ITRI's headquarters and powered by AIoT technologies.
7-Eleven claimed that this is Taiwan's first unmanned convenience store that operates independently, without assistance from an adjacent store.
The convenience store is equipped with ITRI's Grab & Go System Service that comprises smart shelves and a number of artificial intelligence (AI) sensors, which enables inventory monitoring, sales tracking and identification of customer hotspots.
To enter the store, customers will be required to display a QR code from the 7-Eleven app and pick up or return items without the need for baskets or carts.
They can finalise purchases at a dedicated checkout area prior to leaving.
The new X-STORE 7 store has just one remote worker managing these tasks in real-time.
ITRI information and communications research laboratories general director Dr Pang-An Ting said: "We integrated smart shelves with AI technologies such as weight sensors, infrared-light curtain, ID confirmation and customer positioning technologies to fully grasp consumer preferences and digitalise store management."
X-STORE 7's sensor-based model aims to have lower computation challenges and camera-associated costs compared to cashier-less stores that mostly use capital-intensive computer vision.
Dr Pang-An Ting said that this "not only aids businesses in streamlining operations and addresses labour allocation challenges, but also caters to the shopping needs of remote and under-resourced areas."
In August last year, 7‑Eleven launched an online merchandise store to expand its digital presence.