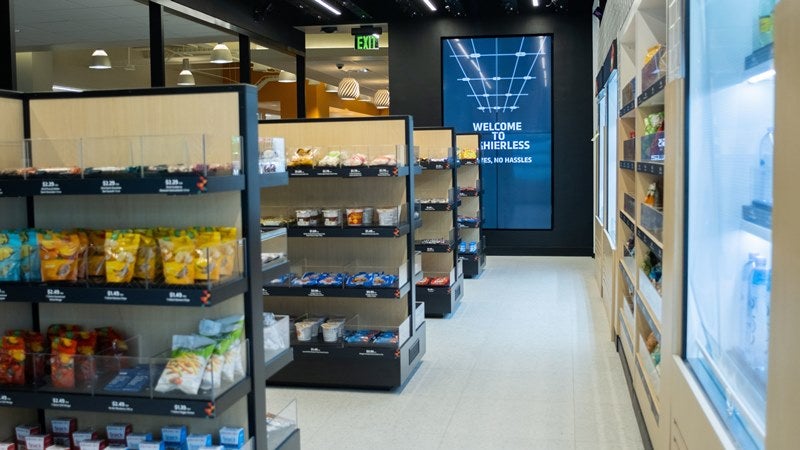 Convenience retail chain 7-Eleven has conducted trials for a cashierless store at its corporate headquarters in Irving, Texas.
The 700ft² concept store is available to 7-Eleven employees and offers the company's popular merchandise, including beverages, snacks, food, groceries, over-the-counter drugs, and non-food items. The available products will be refined continually.
During testing, employees were asked to download an app, sign up, check-in at the store, and shop.
After exiting the store, the app automatically shows a detailed receipt of the shopping.
The store system leverages a combination of algorithms and predictive technology, which segregates individual customers and their purchases.
7-Eleven senior vice-president and chief information officer Mani Suri said: "Introducing new store technology to 7-Eleven employees first has proven to be a very productive way to test and learn before launching to a wider audience.
"They are honest and candid with their feedback, which enables us to learn and quickly make adjustments to improve the experience. This in-house, custom-built technology by 7-Eleven engineers is designed for our current and future customers.
"We continue to innovate, and coupling fresh, innovative, healthy food options with a frictionless shopping experience could be a game-changer."
The latest platform complements the company's previous technologies, such as 7Rewards loyalty platform, 7NOW on-demand delivery, and mobile checkout.
7‑Eleven operates, franchises and/or licences over 70,000 stores in 17 countries.
In August last year, 7-Eleven introduced a new mobile checkout service to its customers after testing it with employees at its Store Support Centre and at select stores in Dallas.