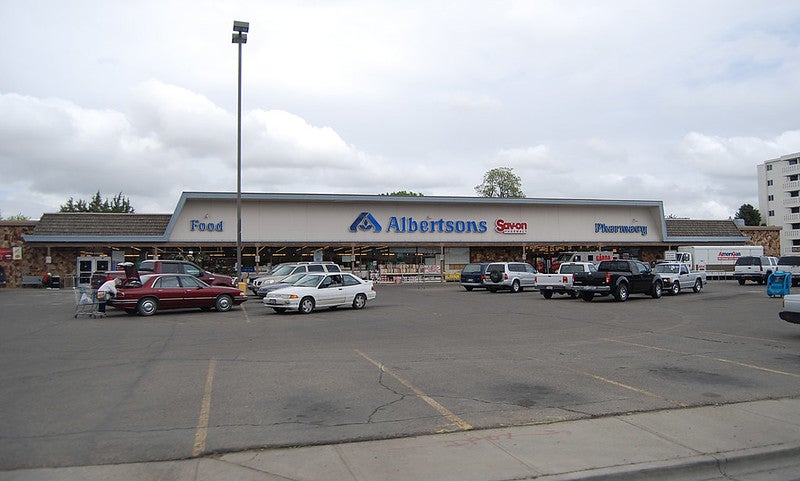 US-based food and drug retailer Albertsons Companies has reported a 16.9% increase in identical sales for the year ending 27 February.
During the year, the company's sales and other revenue were $69.7bn, compared to $62.5bn in the previous year.
This growth was supported by an increase in identical sales, which benefitted from a 258% growth in digital sales, and was partially offset by reduced fuel sales and an extra week in the fourth quarter of FY19.
Albertson's net income for the year was $850.2m, or $1.47 per share, compared to $466.4m net income, or $0.80 per share, in the previous year.
The company said that its gross profit margin had increased to 29.3%, compared to 28.2% in FY19.
Albertsons chief financial officer Bob Dimond said that the 'strong' results were able to generate a $2.3bn operating free cash flow.
During the year, Albertsons accelerated technology-related investments, including investments in digital, in-store and productivity initiatives in manufacturing, supply chain and merchandising.
The company's capital expenditure was around $1.63bn, and it completed 409 store remodels.
Albertsons president and CEO Vivek Sankaran said: "We are very proud of what our team accomplished last year, serving our customers and communities throughout the Covid-19 pandemic.
"As a result of our strong execution, we delivered record full-year results, drove meaningful market share gains and are well-positioned for continued success and strong performance this year.
"We have made substantial progress against our strategic priorities and are still in the early innings of our transformation journey.
"Looking ahead, we remain committed to further strengthening our relationships with our customers, offering a superior shopping experience and generating value for all stakeholders."
In its outlook for the fiscal year, the company provided the guidance on a two-year stacked basis against 2019.
It expects its identical sales to be in the range of around 9.5% to 11%, its adjusted earnings per share (EPS) of $1.95 to $2.05, and its adjusted EBITDA of $3.5bn to $3.6bn.
It also projects its capital expenditures to be between $1.9bn and $2bn.
Last month, Albertsons partnered with automated logistics company Tortoise to trial its remote-controlled Safeway delivery cart.
The zero-emission cart is equipped with a camera and speaker and can be navigated across the neighbourhood by a remote operator.