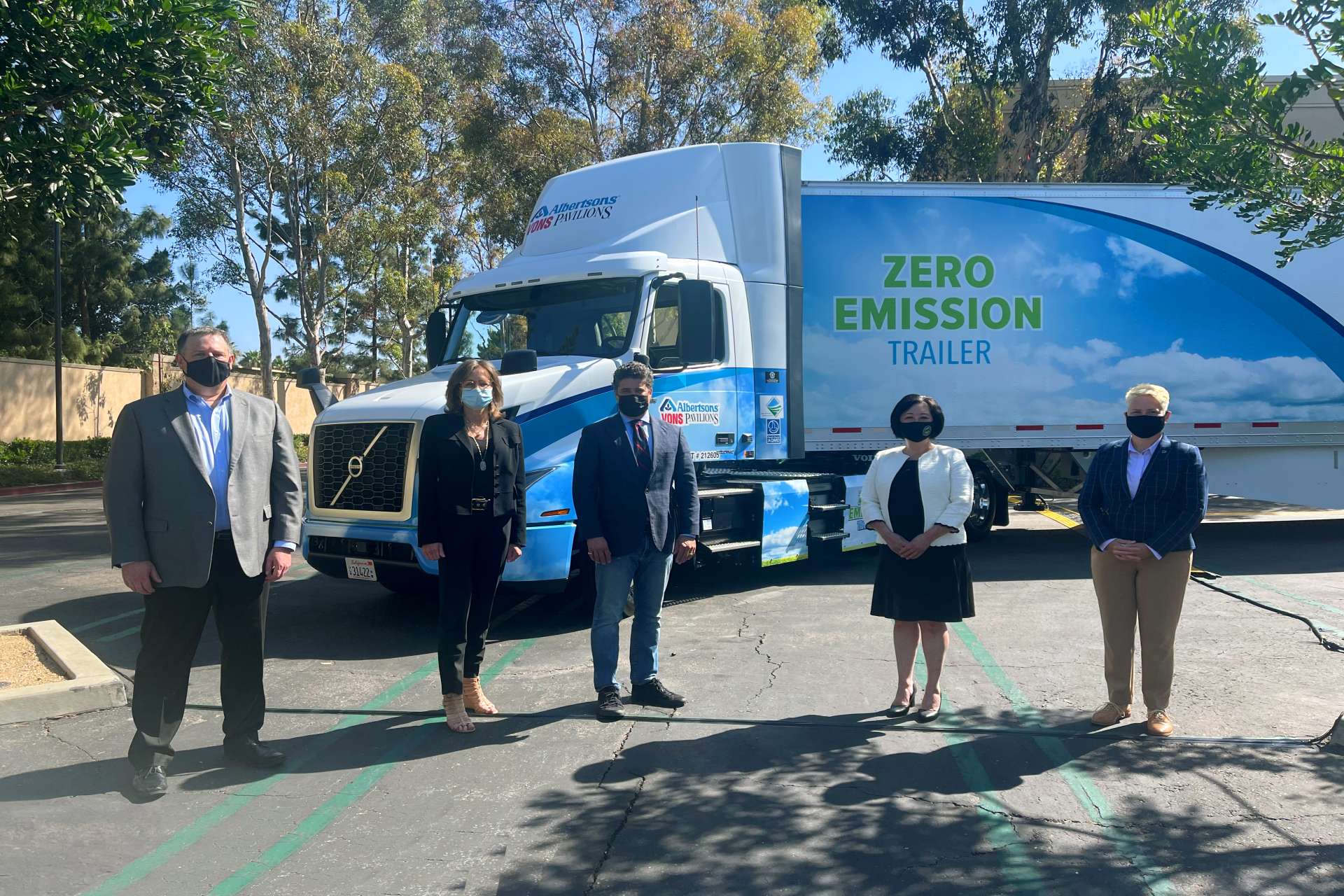 Grocery retailer Albertsons has made the first commercial 100% zero-emission grocery delivery with Volvo VNR Electric class 8 trucks in the US.
The company recently received two Volvo trucks at its distribution centre located in Irvine, California from Volvo Trucks North America.
For this grocery delivery, the company paired its VNR Electric trucks with Advanced Energy Machines' (AEM) electric-powered transport refrigeration units .
The first zero tailpipe emission and battery-electric Class 8 trucks will be deployed by Albertsons in its fleet across the country. They will serve Albertsons, Vons, and Pavilions stores in Southern California.
Volvo Trucks North America president Peter Voorhoeve said: "We are thrilled to continue our long-term partnership with Albertsons as they begin their journey toward fleet electrification and achieve this momentous accomplishment of a fully zero-emission grocery delivery.
"Albertsons' commitment to corporate sustainability is demonstrated by the steps it is taking to reduce its carbon footprint in its stores and fleet. We are confident that the Volvo VNR Electrics Albertsons is deploying in Southern California will enable the company to not only reduce its emissions, but to make reliable daily deliveries to its grocery stores throughout the region."
Albertsons procured the Volvo VNR Electric trucks as part of the Volvo Low Impact Green Heavy Transport Solutions (LIGHTS) project.
The retailer operates a fleet of 1,400 Class 8 trucks across the nation, which are certified under the US Environmental Protection Agency (EPA) SmartWay programme.
Albertsons operated 2,277 retail stores as of 27 February 2021 and has stores across 34 US states and the District of Columbia under various banners.
In March this year, it partnered with automated logistics company Tortoise to trial a remote-controlled delivery cart.