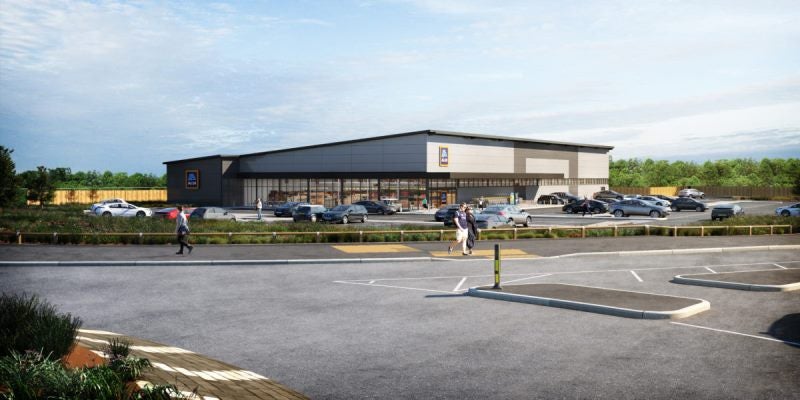 Germany-based supermarket chain Aldi has announced plans to develop a new food store at Brough South development, UK.
Brough South is a $200m premier mix-used development on a 125-acre site between the railway and former Brough Aerodrome. A planning application has been submitted to East Riding of Yorkshire Council, UK.
The proposed supermarket will stand on the south of Bluebird Way, opposite South Hunsley Primary at the entrance of the retail, leisure and commercial zone of the development.
An Aldi spokesperson said: "This is an excellent opportunity to continue the progress that has been made on what is an economically important site.
"We are making a significant investment in the area and an Aldi store has the potential to provide local jobs for local people. With existing stores in Willerby and Hull, we firmly believe this new store will be popular with the local community."
Developer Horncastle Group will collaborate with the council during the planning process. Local residents have also been invited to share their thoughts or feedback on the development.
Horncastle Group managing director Ian Hodges said: "The supermarket is an important component of scheme and we are delighted to announce we have agreed the deal with Aldi to develop a food store at Brough South."
During its annual trading update for the year ending December 2018, Aldi revealed its plans to double its UK store portfolio over the next two years.
Earlier this year, the retailer also opened a $50m distribution centre in Kent, UK.