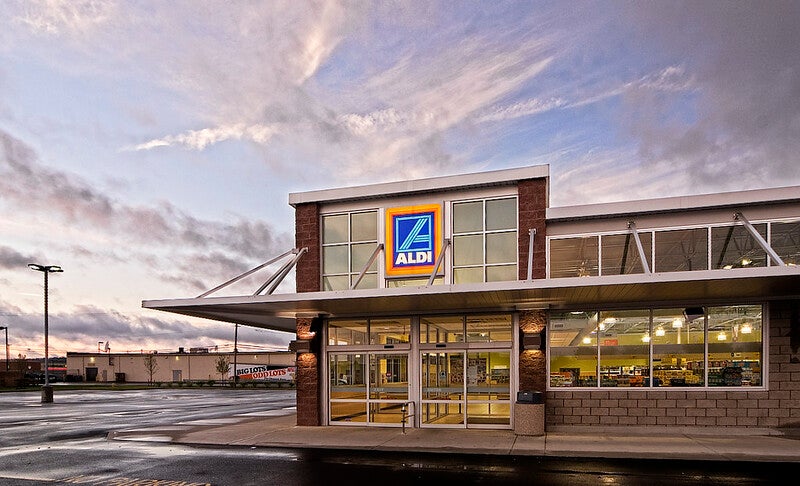 British supermarket chain Aldi UK has reported a 0.4% increase in sales for last month compared with a year earlier and an 8.1% increase from December 2019.
The company said that the growth was driven by strong demand for beer, wine and spirits.
In the weeks before Christmas, Aldi sold more than 43 million mince pies, 21 million British pigs-in-blankets and 118 million Brussels sprouts.
In addition, the retailer sold more than 5.5m bottles of champagne, sparkling wine and Prosecco.
Aldi UK CEO Giles Hurley said: "As the UK's fastest-growing supermarket last year, our premium Specially Selected range notched up its highest ever sales.
"We saw strong demand for our award-winning beers, wines and spirits. Stand-out popular products included our Specially Selected Exquisite Chesham Bronze Turkey, as well as our English Sparkling Wine."
Aldi UK has committed to offering shoppers the lowest grocery prices over the next year.
The retailer will also pay all its store colleagues a minimum of £10.10 ($13.72) an hour from next month, with colleagues inside the M25 receiving a minimum of £11.55 ($15.69) an hour.
Hurley added: "As we look ahead, the top priority for most families this year will be managing their household budgets in the face of rising living costs.
"As the cheapest supermarket in Britain, Aldi will always offer the lowest prices for groceries, no matter what, and continue to support our British farmers and producers."
Last October, Aldi revealed plans to invest £1.3bn in its UK operations to open 100 stores and distribution centres, as well as renovating existing stores, over the next two years.
The expansion is expected to create more than 2,000 jobs over the two-year period.
Aldi UK aims to open one store a week to increase its grocery market share in the UK.