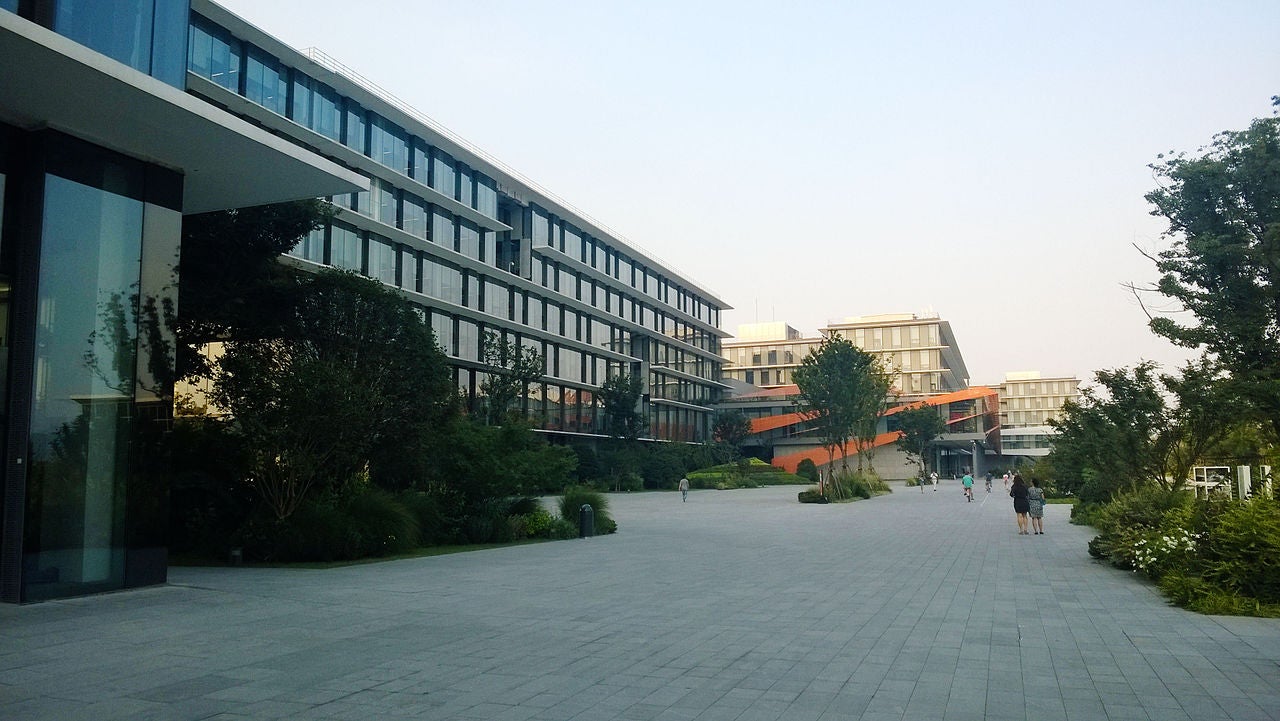 Chinese e-commerce company Alibaba has recorded revenues of RMB205.74bn ($31.87bn) in the first quarter of this year, a year-on-year increase of 34%.
The company said the result had been driven by its core e-commerce business.
The figure is slightly short of analysts' average expectation of RMB209.4bn ($32bn).
Alibaba's quarterly net profit and cash flow were harmed when the company faced an RMB17.8bn ($2.75bn) fine from China's State Administration for Market Regulation (SAMR).
The fine was given in April for the e-commerce giant's alleged violation of anti-monopoly laws.
Net income attributable to shareholders dropped to RMB45.1bn ($6.9bn) in the quarter, down from RMB47.6bn ($7.3bn) a year earlier.
Alibaba's free cash flow also fell from RMB36.6bn ($5.7bn) to RMB20.7bn ($3.2bn) over the period.
The company's income from its operations in the three-month period to 30 June was $4.7bn (RMB30.8bn), down by 11% from the same quarter of last year.
Alibaba Group chairman and CEO Daniel Zhang said: "For the June quarter, global annual active consumers across the Alibaba Ecosystem reached 1.18 billion, an increase of 45 million from the March quarter, which includes 912 million consumers in China.
"Over more than 20 years of growth, we have developed a company that spans across both consumer and industrial internet, with multiple engines driving our long-term growth."
The company also increased its share repurchase programme from $10bn to $15bn, which will be effective until the end of next year.
Alibaba Group chief financial officer Maggie Wu said: "We are increasing our share repurchase programme from $10bn to $15bn, the largest share repurchase programme in [Alibaba's] history, because we are confident of our long-term growth prospects.
"Our net cash position remains strong and we have repurchased approximately $3.7bn of our American depositary shares (ADSs) since 1 April."
In May, a consortium led by Alibaba and Baring Private Equity Asia (BPEA) agreed to acquire a 5.5% stake in The CrownX, a retail business owned by Vietnamese conglomerate Masan Group.