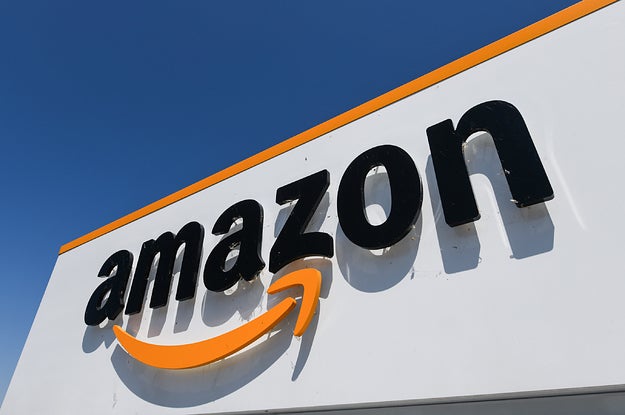 Amazon and Japan-based conglomerate holding company SoftBank have approached Russian financial corporation Sistema with the aims to acquire its subsidiary Ozon, according to majority owner Vladimir Evtushenkov.
At the beginning of June, Sistema announced that it was looking for partners to acquire shares in Ozon, one of the biggest Russian e-commerce platforms, to support the website's growth.
According to Reuters, Evtushenkov said on Saturday that Ozon was receiving a lot of interest from foreign investors and had met with Amazon owner Jeff Bezos five or six months ago.
He said: "I can tell you that this is the only company in Russia which Amazon was looking [at] from the participation point of view."
Russia's largest lender Sberbank has also expressed interest in acquiring a large stake in Ozon.
Amazon has declined to comment.
Why are foreign investors interested?
Amazon currently operates in 14 countries: Australia, Brazil, Canada, China, France, Germany, India, Italy, Japan, Mexico, Netherlands, Spain, UK, and the US.
Trading expert Asktraders senior market analyst Nigel Frith told Retail Insight Network that Amazon may want to invest in Ozon due to Amazon not currently operating in Russia.
He said: "Amazon does not currently operate in Russia; it remains a large and noticeable hole in Amazon's footprint. This has meant that Ozon, a national equivalent to the online e-tailer has been able to grow at a tremendous rate; it is known as the Amazon of Russia. The benefit to Amazon is clear. The businesses are clearly aligned and Ozon gives Amazon access to a market, which until now has had no access.
"But it's not just Amazon interested here, foreign investors, including the likes of Softbank are also drawn to this market in which foreign investment is low. The impressive growth rates and entrance into a traditionally difficult market to gain access is driving interest."
Amazon's recent acquisitions
Amazon has acquired 101 businesses since it was founded by Jeff Bezos in 1994. It most recently acquired US-based self-driving start-up Zoox for $1.2bn last Friday. This is the first company Amazon has acquired this year.
The acquisition of Zoox means that Amazon will cut an estimated $20bn a year on shipping costs according to analysts at Morgan Stanley. The acquisition has also placed Amazon as a direct competitor to Tesla.
Amazon global consumer CEO Jeff Wilke said: "Zoox is working to imagine, invent, and design a world-class autonomous ride-hailing experience. Like Amazon, Zoox is passionate about innovation and about its customers, and we're excited to help the talented Zoox team to bring their vision to reality in the years ahead."
Amazon was also provisionally cleared by the Competition and Markets Authority (CMA) to buy a 16% interest in food-delivery app Deliveroo. Last week, the CMA said it would make a final verdict on 6 August.
CMA chair of the inquiry Stuart McIntosh said: "Looking closely as the size of the shareholding and how it will affect Amazon's incentives, as well as the competition that the businesses will continue to face in food delivery and convenience groceries, we've found that the investment should not have a negative impact on customers.
"The impact of the coronavirus pandemic, while initially extremely challenging, has not been as severe for Deliveroo as was anticipated when we reached our initial provision findings in April."
Free Report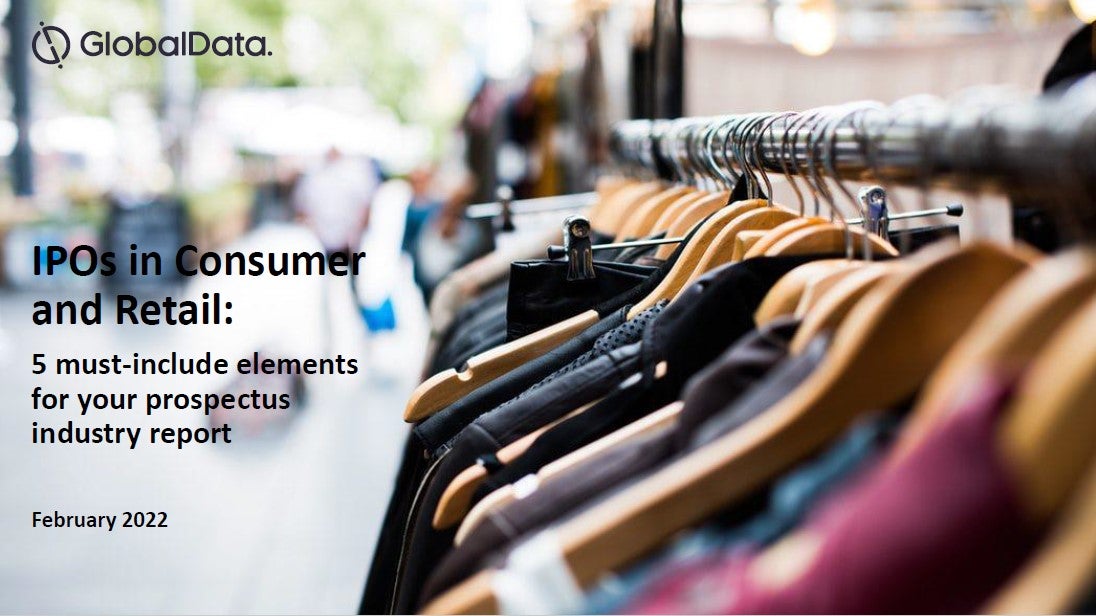 What's missing from your IPO industry assessment?
IPO activity all but stopped in 2020, as the investment community grew wary of the effects of COVID-19 on economies. No matter how deserving a business was of flotation, momentum was halted by concerns of when a 'new normal' of working patterns and trade would set in. Recently, sentiment has changed. Flotations picked up again during the second half of 2021, and now in 2022 the mood is decidedly optimistic. Business leaders have their eyes on fast rebounding economies, buoyant market indices and the opportunity once again to take their businesses public. As a result, global IPOs are expected to hit back this year. With GlobalData's new whitepaper, 'IPOs in Consumer and Retail: 5 must-include elements for your prospectus industry report', you can explore exactly what is needed in the essential literature. GlobalData's focus lies in the critical areas to get right:
Macroeconomic and demographic environment
Consumer context
Industry environment
Competitive environment
Route to market
Interested to learn more about what to include in your IPO Industry Assessment report? Download our free whitepaper.
by GlobalData