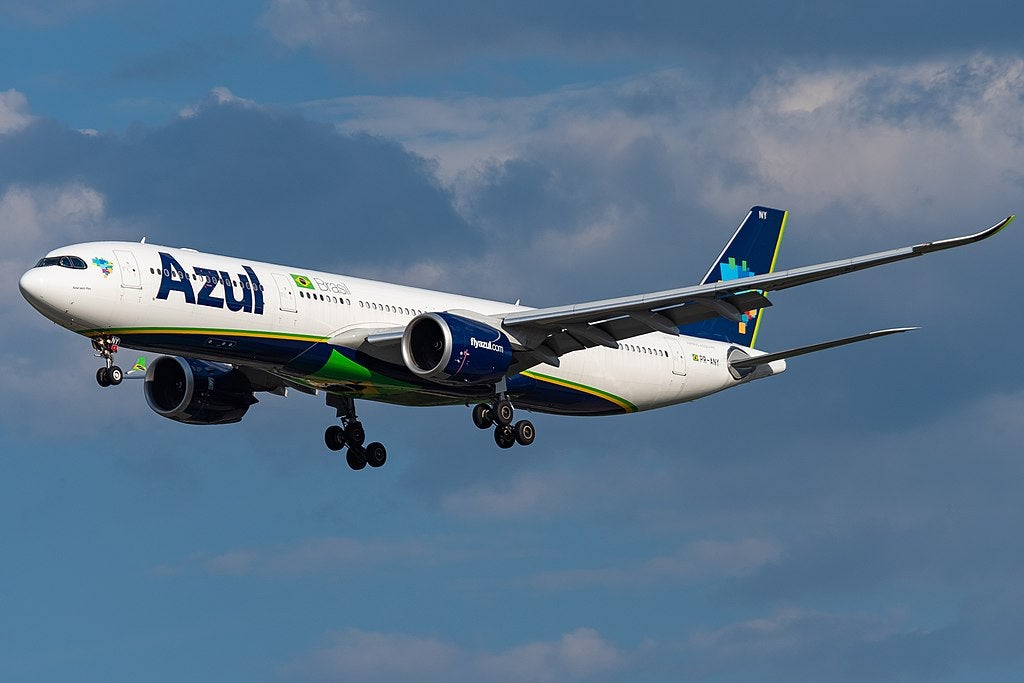 E-commerce giant Amazon has entered an agreement with Brazilian carrier Azul Linhas Aéreas Brasileiras to expand its package delivery capacity in Brazil's northern region.
The Azul Cargo is one of Brazil's largest cargo companies, covering 300 routes to more than 150 destinations in the country.
As part of the partnership, Azul airlines will transport packages from the Amazon fulfilment centre in Cajamar, São Paulo, to northern cities.
Consumers in metropolitan areas such as Manaus and Belém will now be able to take delivery of their orders within two days, or up to three days in Macapá.
Amazon operates 12 fulfilment centres and 12 Delivery Stations across Brazil, serving all the country's municipal districts.
The company has thousands of associates and 1,400 corporate employees in the country.
It has been fulfilling deliveries through a network of colleagues, facilities, trucks, logistical partners, air transport, vans, motorcycles and several 'other connections'.
Amazon Brazil air transport head Alex Cristiano de Paula said: "At Amazon, we seek to provide the best experience to customers from the north to the south of the country, preserving the safety and well-being of all people involved in the operation and delivery of packages.
"These are also important values for Azul, and we understand that having the services of the company with the largest number of flights in Brazil is another important step in our business strategy.
"We want to guarantee deliveries with the best possible performance and schedule."
Azul Cargo director Izabel Reis said: "Azul is the most punctual airline in the world, and we will work with the same efficiency to deliver Amazon packages in the northern region of the country with agility, quality and low cost."
Last month, Amazon introduced Venmo, a digital wallet owned by PayPal, as a new payment option for US customers shopping on its online platform or mobile app.