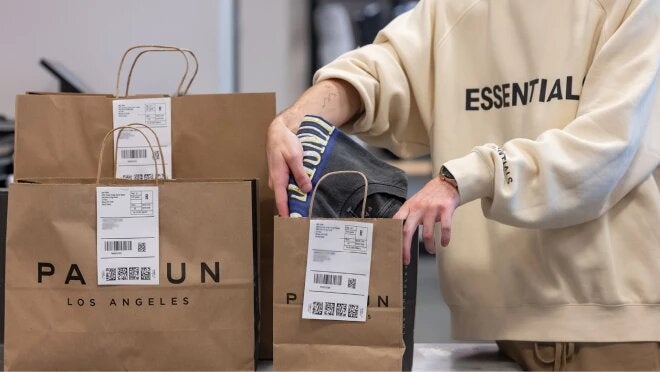 E-commerce giant Amazon has launched a same-day delivery service from some brick-and-mortar retail brands in the US.
The service enables Prime customers to order items from select brands, including PacSun, GNC, SuperDry and Diesel, from the Amazon app and website and have them delivered to their doorstep on the same day.
Items for purchase include everyday essentials, beauty, pets, toys, electronics and apparel.
Amazon launched the service in select area codes in more than ten US cities, including Atlanta, Chicago, Dallas, Las Vegas, Miami, Phoenix, Scottsdale, Seattle and Washington DC.
The service is free to US Prime members who spend $25 or more on qualifying items, but costs $2.99 for members who spend less than $25.
In addition to the same-day delivery, some participating retailers will offer shoppers the option to order items online and pick them up in-store.
Amazon delivery experience director Sarah Mathew said: "The expansion of Amazon's same-day delivery to include beloved brands delivered directly from nearby retail locations is just another way we are offering customers even greater selection, at faster speeds.
"We are excited to see this new model come to life and look forward to adding more brands, stores, and locations to the programme."
Through the same-day delivery service, retailers will add to the hundreds of thousands of items already available to Amazon customers within hours of purchase.
Several other retailers, including Sur La Table and 100% Pure, are due to join the service in the coming months.
PacSun e-commerce vice-president Mimi Ruiz said: "We see high potential in our expanded seller partnership with Amazon, which includes delivery directly from select PacSun retail locations.
"This is one more way for us to offer our customers the styles they want and love, when they want them."
Last month, Amazon launched its first UK micromobility hub in Central London in an effort to make its deliveries more sustainable.