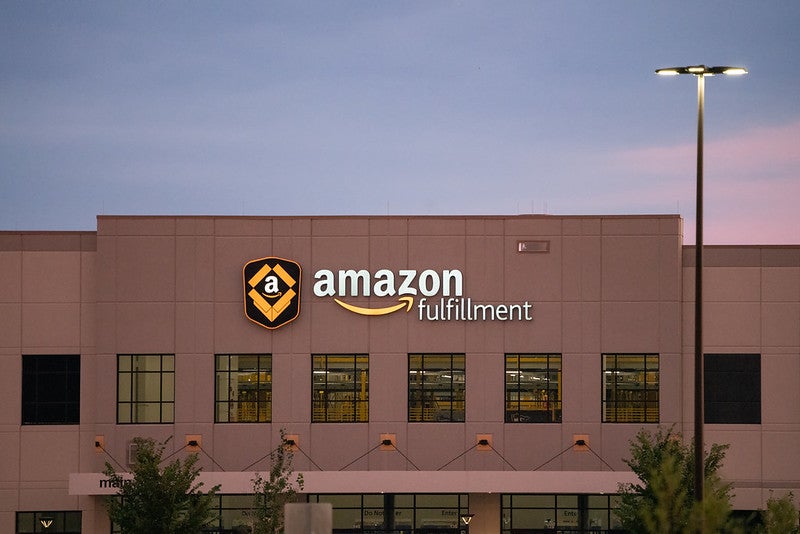 Amazon has opened a fulfilment centre in Montgomery, New York, and signed leases for additional facilities elsewhere in the state.
The move comes in response to an increase in customer demand and as part of the e-commerce giant's preparation for the Christmas period.
Covering one million square feet, the Montgomery fulfilment centre will create 800 jobs working alongside 'advanced' technology.
New associates will be responsible for picking, packing and shipping large customer items such as bulk paper products, diapers, sports equipment, patio furniture, pet food, kayaks and larger household goods.
Amazon has also signed leases for a fulfilment centre in Gates and a sortation centre in Ogden.
These leases complement the company's existing list of sites in Greece, Monroe County, which deliver end-to-end fulfilment operations in the Rochester area.
The retailer also signed a lease in Hawthorne for a delivery station to streamline last-mile deliveries for customers.
Amazon spokesperson Verena Gross said: "We are excited to continue to invest in the state of New York with new fulfilment and sortation centres and a delivery station that will provide efficient services to our customers.
"We care about the communities where we operate, which is why we're proud to create thousands of job opportunities for the talented workforce in this region.
"These new investments also represent Amazon's unwavering commitment to safety, innovations and developing skilled teams who are obsessed with delivering for our customers."
Amazon has created more than 34,000 jobs in New York and invested more than $14bn in the state since 2010.
Last month, the company invested to build a robotics fulfilment centre and five delivery stations in Florida.
The facilities are intended to support the company's operations in the state while making deliveries more efficient for its customers.
They are expected to create more than 2,000 full-time jobs collectively.