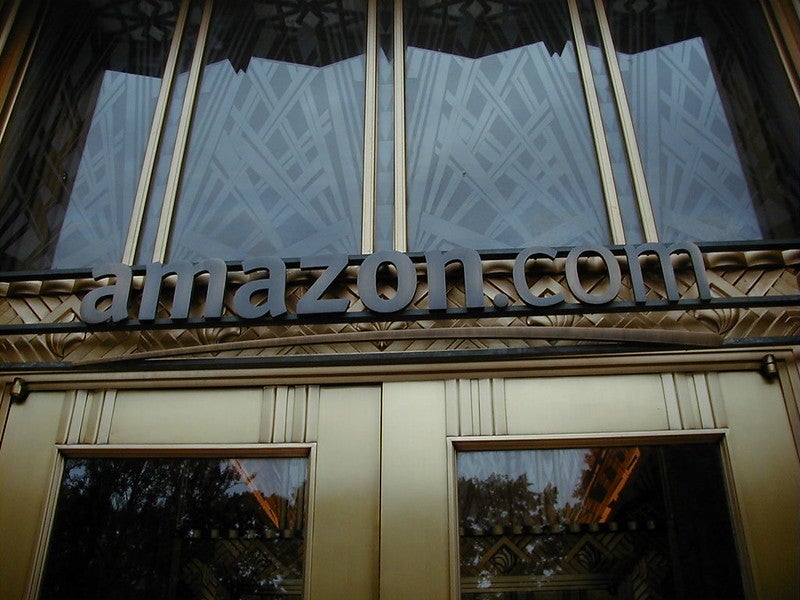 Amazon has announced plans to recruit more than 100,000 US veterans and military spouses to its workforce by 2024.
The e-commerce giant aims to hire around 84,000 veterans and 16,000 military spouses.
Amazon currently employs more than 40,000 veterans and military spouses across several of its businesses, including operations, Alexa, sustainability and Amazon Web Services (AWS).
Amazon global military affairs director John Quintas said: "We are focused on recruiting and developing military talent with training programmes designed specifically to help veterans transition into roles in the private sector.
"We value the unique skills and experience that the military community brings, and our new hiring commitment will expand the impact that military members currently have on every single business across the company."
In 2016, Amazon committed to hiring 25,000 veterans over five years. The company has since met this target.
The retailer currently has more than 35,000 positions open in the US.
As well as a starting wage of at least $15 an hour, all employees are given health insurance and access to subsidised skills training opportunities among other benefits.
US Chamber of Commerce vice-president Eric Eversole said: "Amazon recognises the diverse backgrounds and experiences that veterans and military spouses bring and how they strengthen the workforce.
"Through their commitment to provide upskilling and employment opportunities in high demand careers, Amazon is equalising opportunity for veterans and military spouses."
Last month, Amazon announced a scheme to help people rejoin its workforce after having been dismissed from their roles.
The Returnship programme is intended to help people who have lost their jobs or been underemployed for at least a year to restart their careers at the company.
The retailer plans to recruit 1,000 professionals for several positions, including financial analysts and software development engineers, over the coming years.