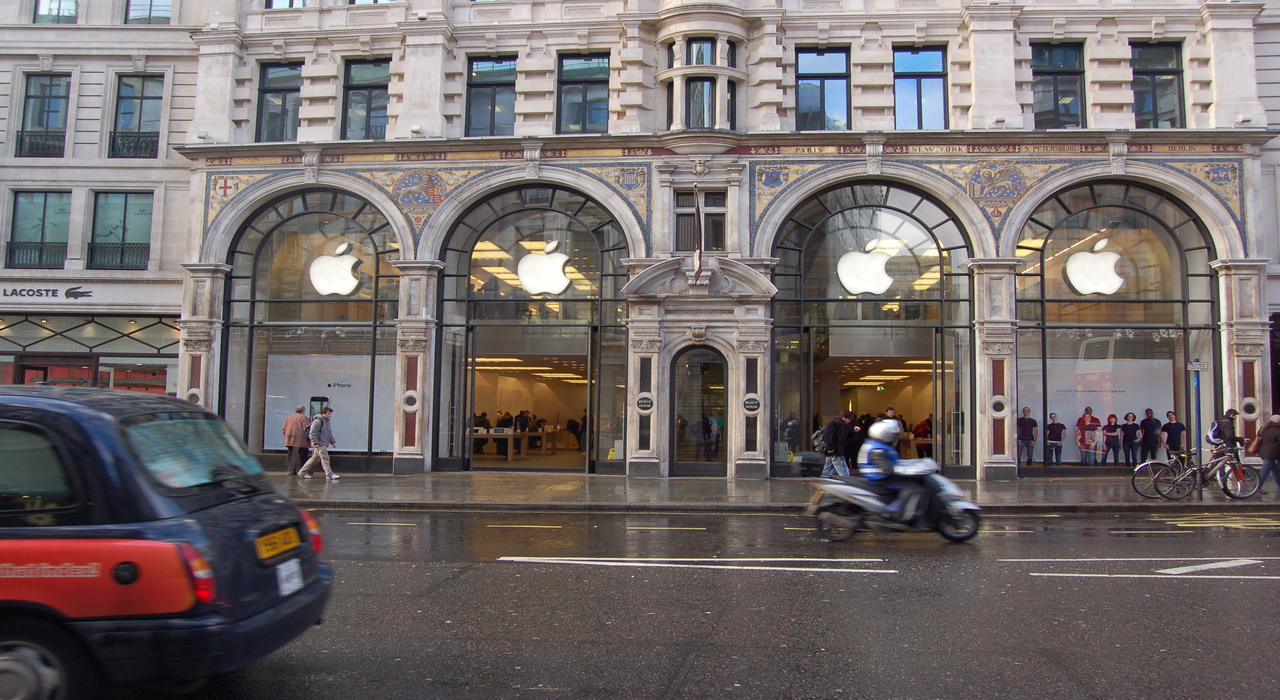 Multinational technology company Apple has temporarily shut all of its retail stores in the UK amid a fresh Covid-19 lockdown as cases surge.
A new national lockdown announced by Prime Minister Boris Johnson is set to last until at least mid-February to curb the spread of new variant of the coronavirus in the country.
Under the latest official figures, another 58,784 people in the UK have tested positive for the novel coronavirus, taking the country total to 2,721,622 cases and 75,547 deaths.
During the lockdown, all non-essential retail will close while essential shops and garden centres can remain open.
The government in a statement said: "Everyone should follow the new rules from now, and they will become law from 00.01 on Wednesday. Parliament will sit, largely remotely, on Wednesday to debate and vote on the measures."
As part of this restriction, Apple is temporarily closing 38 of its retail locations in the UK.
Late last month, the retailer closed a certain number of stores in the country after UK PM imposed Tier 4 alert level with tougher restrictions in London and southeast England.
Meanwhile, the company has reportedly recommended customers to continue shopping online for free, no-contact delivery.
In addition, Apple closed all 54 of its stores in California, as well as the four Apple stores in Tennessee, two each in Mexico and Brazil and five stores in London as coronavirus cases continued to peak.