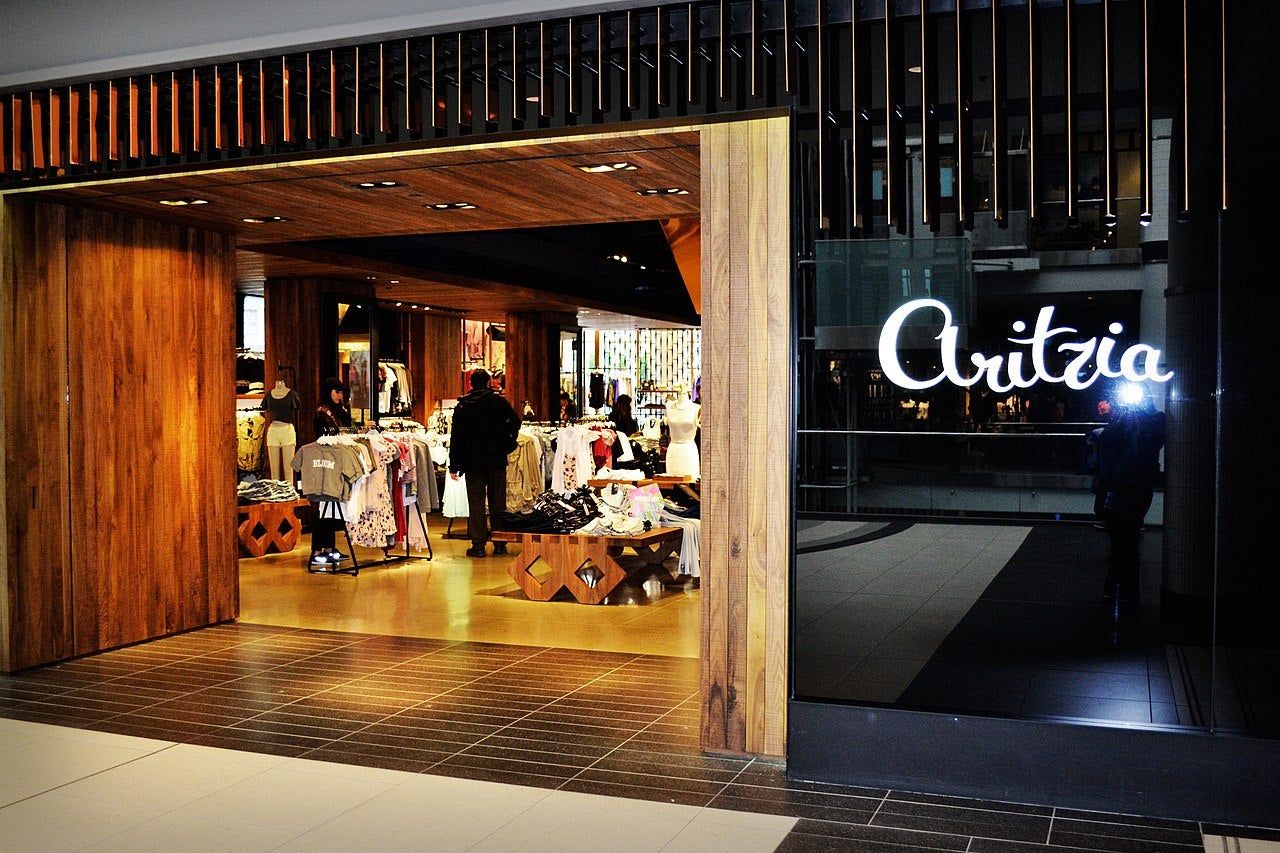 Canadian women's fashion brand Aritzia has reported that its revenue grew 37.8% to C$624.6m ($465.07m) in the third quarter (Q3) of fiscal 2023 (FY23).
In the three months to 27 November, net revenue for the company's US business was C$313.5m ($233.4m), up by 57.8% from a year earlier and accounting for 50.2% of its total Q3 2023 revenue.
Aritzia's retail and e-commerce net revenues increased by 38.6% and 36.1% respectively during the quarter.
The company recorded a gross profit of C$270.7m in Q3 2023, up 28.8% from a year earlier, while its gross profit margin decreased by 310 basis points from 46.4% to 43.3% year-on-year.
Its net income was C$70.7m, up by 8.9% from C$64.9m in Q3 2022, and its adjusted net income was C$76.6m.
Aritzia recorded earnings per diluted share of C$0.61 for Q3, an increase of 8.9% from C$0.56 in Q3 2022.
Aritzia CEO Jennifer Wong said: "The outstanding momentum in our business continued through the record-breaking third quarter of fiscal 2023, resulting in net revenue of $625m, the highest of any quarter in Aritzia's history.
"All geographies and all channels contributed to our better than anticipated results, fuelled by a tremendous client response to our collection of beautiful products and our Everyday Luxury experience.
"Revenue in the United States grew 58%, driven by our growing brand awareness and exceptional comparable store sales results.
"Total e-commerce revenue increased an impressive 36% on top of 47% last year, showcasing the strength of our multi-channel business."
For the full year, Aritzia has increased its net revenue expectation to be between C$2.14bn and C$2.16bn.
Based in Vancouver, the company sells products at more than 100 boutiques across North America, as well as via its e-commerce platform.
In 2021, it agreed to acquire the majority of shareholdings in premium sportswear designer and manufacturer Reigning Champ.