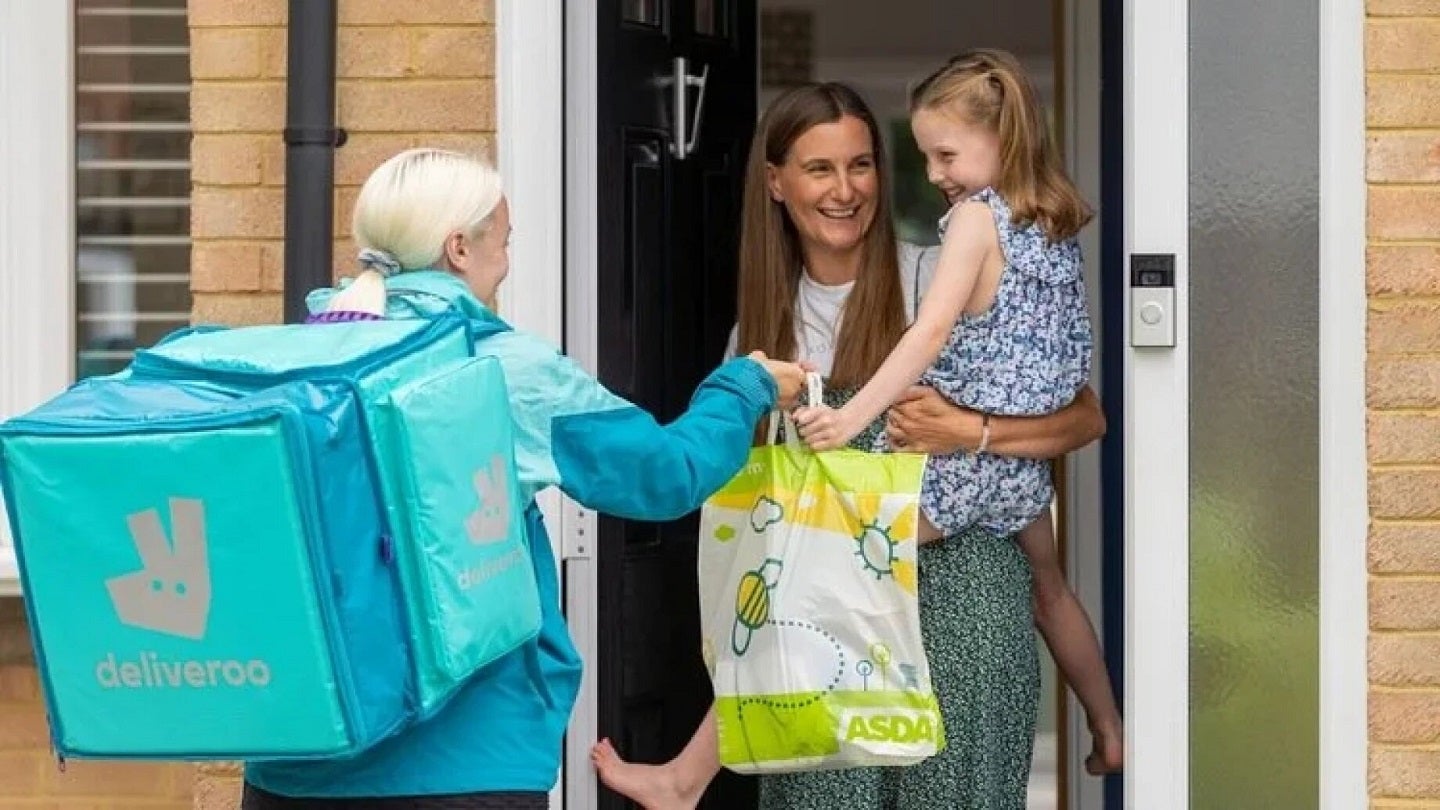 Supermarket chain Asda has expanded its core grocery partnership with online food delivery company Deliveroo in the UK.
The partnership will now be expanded to an additional Asda 100 stores, taking the total participating Asda Stores to more than 350.
The expansion is part of the Asda's ambitious plans to boost its convenience offering.
Additionally, the retailer has revealed plans to open the first Deliveroo HOP site at the new Asda Express convenience store in Tottenham Hale, noth London. The store opened in December last year.
The Deliveroo HOP service will be trialled at the Tottenham Hale store as part of Asda's strategy to reach out to more communities across the UK with quality service.
It is aimed at providing faster service and better product availability.
The retailer will own and manage the Deliveroo HOP site, while leveraging Deliveroo's Hop technology and logistics network.
The service will offer more than 1,300 Asda products.
Asda e-commerce senior vice president Simon Gregg said: "We always want to create more opportunities for our customers to conveniently shop their favourite Asda products, so we're delighted to be offering Deliveroo HOP at our new Tottenham Hale store.
"The trial will provide us with valuable insight into how we can look to leverage our new convenience stores to bolster our last-mile delivery options for customers.
"This expansion will provide more flexibility to even more customers who will now have greater choice when deciding exactly how and when they shop with us, with a wide range of Asda products that can be delivered direct to their door on the same day."
The company announced its partnership with Deliveroo to provide rapid on-demand grocery delivery services in the UK, in August last year.
Asda revealed plans last year to expand its Asda Express convenience store network with 30 new stores in 2023, which could reach 300 by the end of 2026.
Last month, the supermarket chain partnered with vehicle technology start-up Wayve to pilot an autonomous home shopping grocery delivery service in the UK.