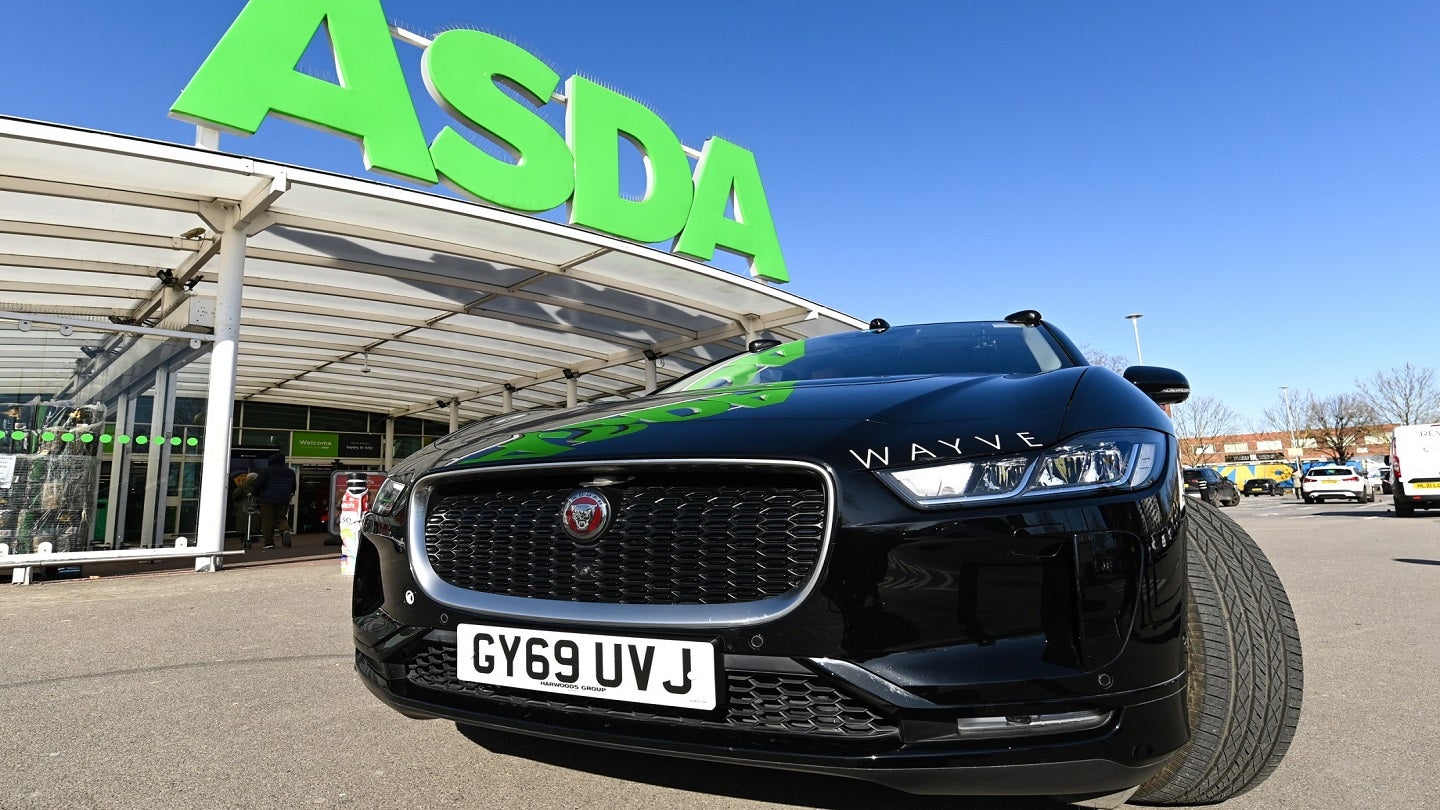 Supermarket chain Asda has partnered with vehicle technology start-up Wayve to pilot an autonomous home shopping grocery delivery service in the UK.
The 12-month trial will see Asda delivering groceries directly to more than 170,000 residents across 72,000 households in London using Wayve's self-driving vehicle.
The self-driving vehicles will complement the retailer's existing online delivery operation at the Park Royal superstore in West London.
According to Asda, the vehicles will be accompanied by an Asda colleague to load and unload the groceries as well as supervise the Wayve safety driver.
The trial is claimed to be the first in the UK that can launch directly into commercial operations without separating it from the store's online delivery processes.
Asda e-commerce senior vice-president Simon Gregg said: "Asda has long understood the value of bringing tech innovation to the online grocery sector and we are always looking at new and innovative partnerships to improve delivery options for customers.
"We believe autonomous technology is an exciting opportunity to shape the future of delivery, not only at our Park Royal store but throughout our nationwide operation.
"Through our partnership with Wayve, we are trialling this technology to understand how it can assist our busy store operations whilst also adding a unique, reliable and efficient option for Asda customers to have a whole range of products delivered to their doors."
The self-driving vehicle, Wayve's 'AV2.0' solution, leverages machine learning to identify potential hazards and make the safest decisions possible.
The vehicle can autonomously drive anywhere in the urban domain, including places it has never been to previously.
The trial comes after the two companies entered into a two-year partnership to develop a self-driving vehicle solution for the grocery market.
In February 2023, Asda partnered with digital business transformation company Publicis Sapient to upgrade its online grocery business.