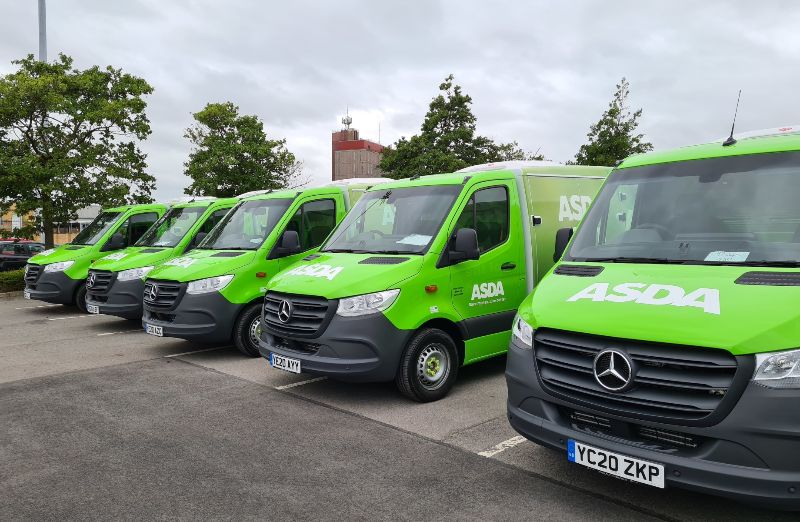 UK-based supermarket chain Asda has launched its first fleet of new delivery vans intended to reduce carbon emissions and the number of miles driven.
The vans will delivery grocery to customer homes, featuring a 10% improvement in miles per gallon.
Increased internal capacity should allow the first fleet of 25 vans to make deliveries to more customers, in turn reducing miles and carbon emissions.
Furthermore, the delivery vans received insulation with 5,500 recycled plastic water bottles, making the vehicles 300kgs lighter compared to the standard model.
Asda Online Grocery Home Shopping vice-president Simon Gregg said: "I'm really excited to launch this fleet of innovative and sustainable grocery home shopping vans which will make a real difference to cutting our carbon footprint.
"As a business, we are constantly looking at ways we can reduce our carbon emissions, not just because we know that sustainability is important to our customers and colleagues, but because all of us have a responsibility, and it's just the right thing to do, making improvements wherever we can."
The vans will run across the country, primarily in areas where increased mileage can be achieved to reach customers in remote areas.
This launch is in line with Asda's carbon reduction goal for its business. The company already cut its energy usage in stores by 20%.
The retailer aims to decrease its scope one and two emissions by 50% by 2025. Also, it collaborated with suppliers to tackle climate change and food waste.
Asda reportedly decided to ask all staff to return to office from this month. The office staff were told to work from home during the Covid-19 pandemic.