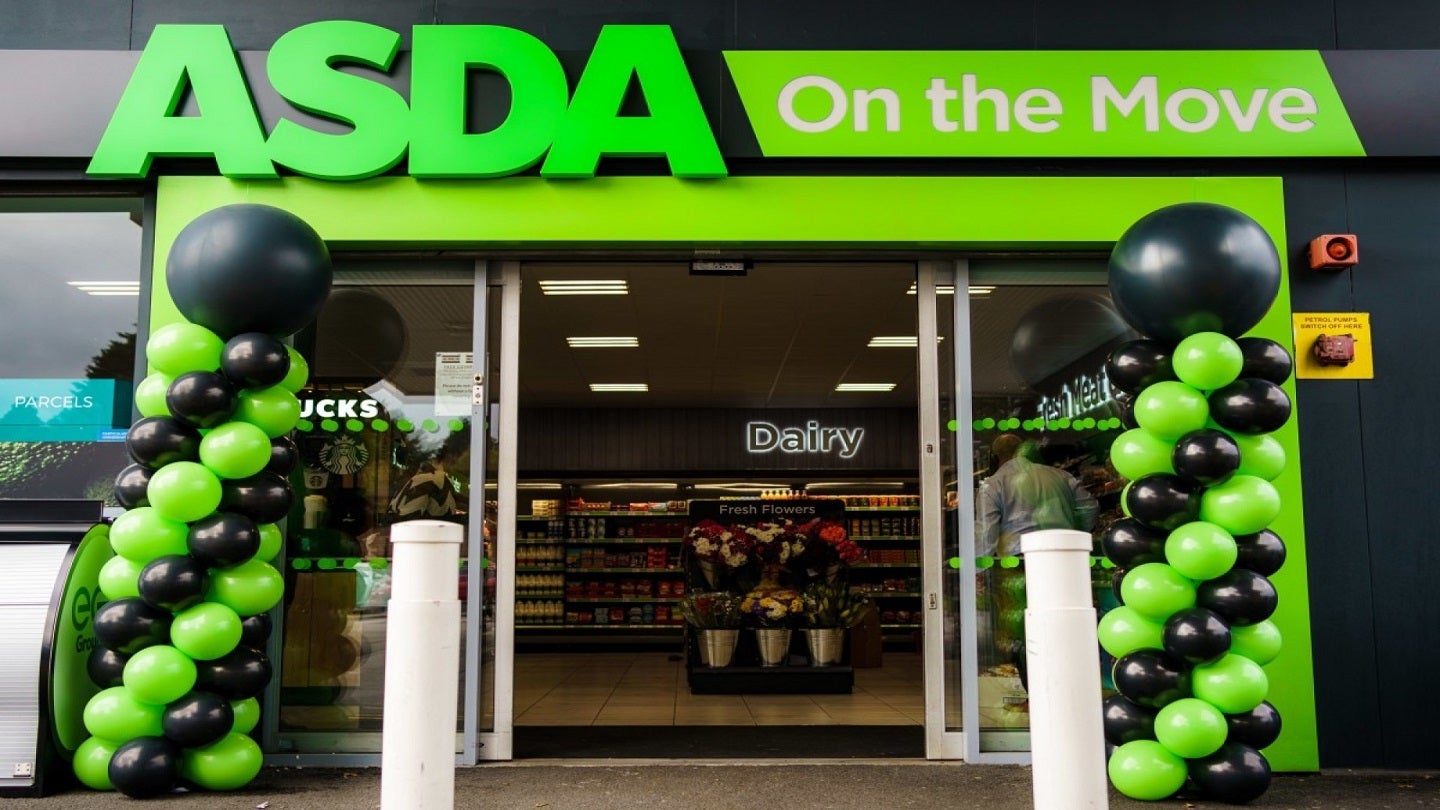 Supermarket chain Asda has expanded its Asda On the Move store network with the opening of its 150th location in Oxfordshire, UK.
Located at Baynards Green Services in Bicester, the 2,723ft2 store houses more than 1,300 branded and own-label products.
The new location also features Greggs and Leon kiosks.
The store is the third Asda On the Move site in the local area and is open on a 24-hour basis.
Asda launched the concept in partnership with EG Group in October 2020 to make the supermarket's products more accessible to convenient roadside and neighbourhood locations.
These stores feature up to 2,500 branded and Asda-own label products, as well as a range of partner spaces for brands, including Starbucks, Greggs, Subway and Cinnabon.
The partnership plans to add another 50 Asda on The Move stores in 2023, with plans to reach 200 stores by the end of the year.
Asda wholesale & convenience senior director James Laws said: "The opening of the 150th Asda On the Move store marks a significant milestone in our ongoing expansion into the convenience market to bring Asda's value and great products to more customers across the UK.
"Through this partnership with EG Group, we're able to cater to rising demand from customers to pick up essentials quickly and conveniently or grab a treat whilst they're refuelling.
"Convenience is one of the fastest-growing channels in the grocery market and we are increasing our presence in this area to support our long-term ambition to restore Asda to the number two position in UK grocery. We're delighted to bring our modern and welcoming convenience store offering to Baynards Green Services."
Asda recently extended its partnership with Falmouth-based bakers Rowe's to serve more stores in the South West of the UK.